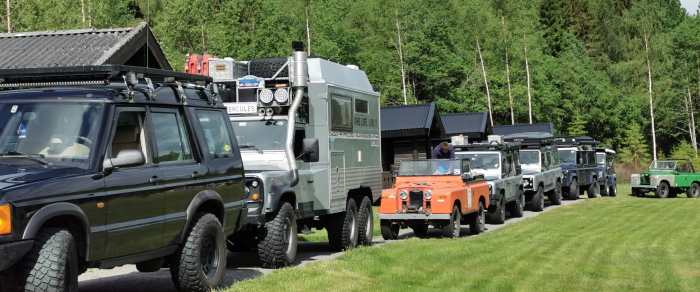 After a long and dark Covid-19 winter, we joined the East Norway Land Rover Club (NLRK) for a weekend of Green Laning
Towards Finnskogen, close to the border to Sweden we first had to cross Sognefjellet to Lom as a first stop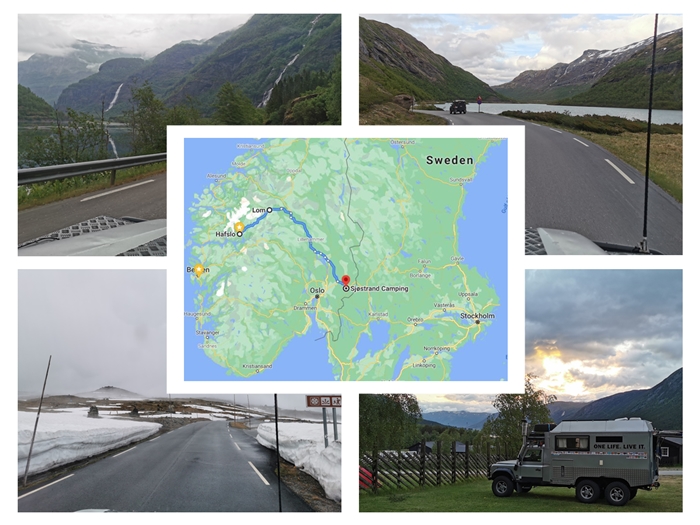 What a feeling! Land Rovers all around us!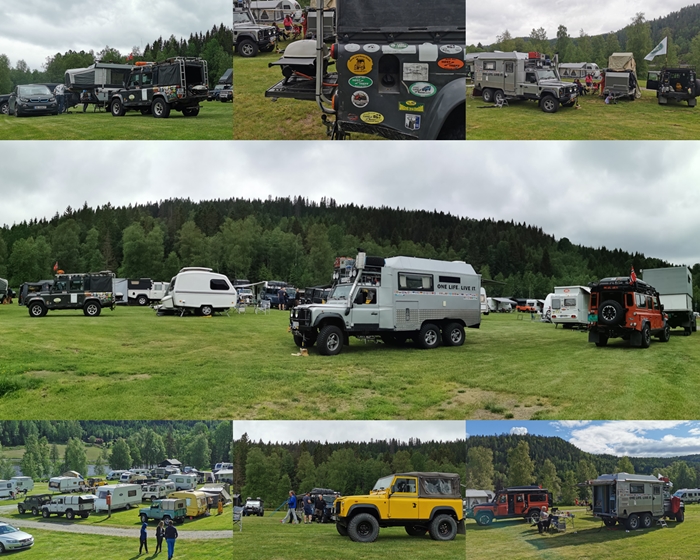 Camp Hercules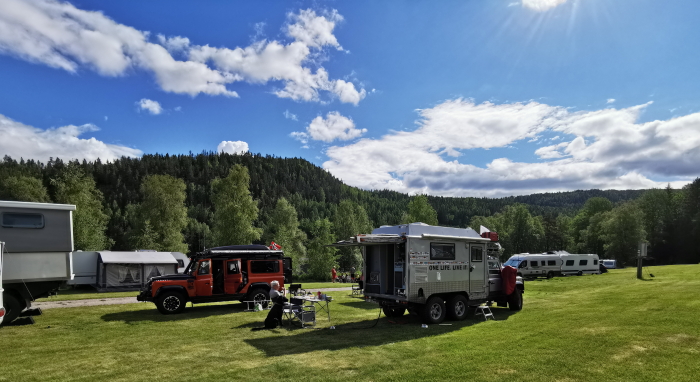 Not-too-early morning and lining up for the Green Laning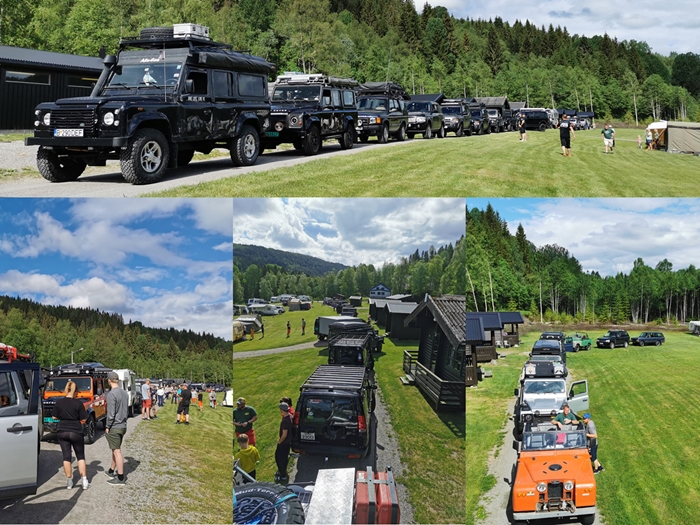 Ready – Go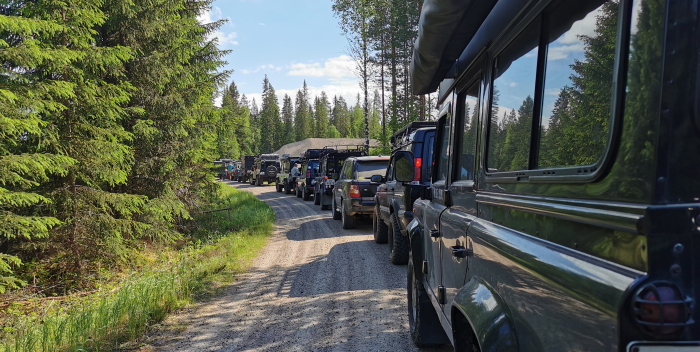 Green laning on remote forrest roads (unsuitable for motor vehicles)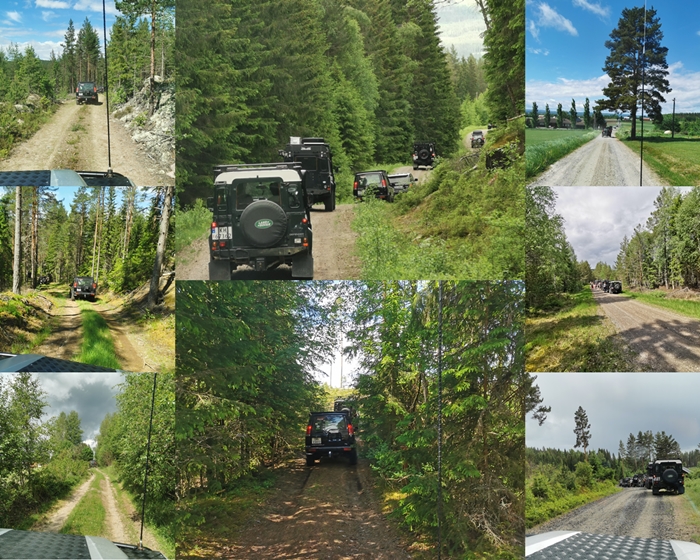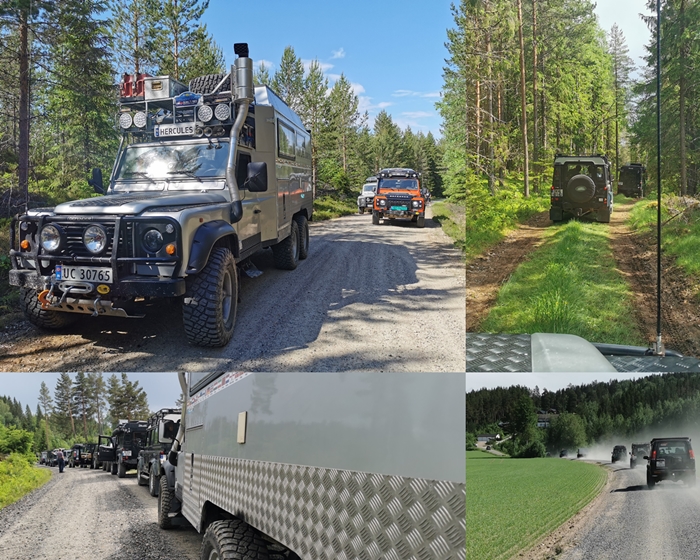 Lunch at Svanberg farm
This is probably where it happened. In a sharp bend into a ditch, Hercules' servo pump said godbye. A normal sight: bonnet up and many good helpers! But no need to panic says "Mr. Hercules"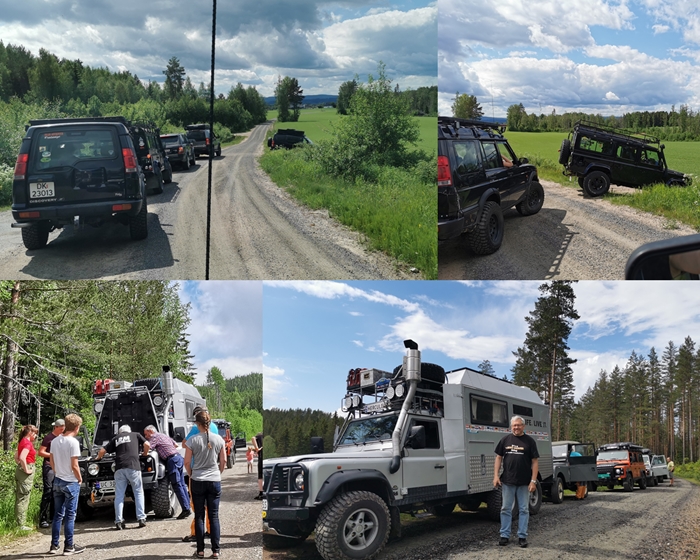 Did you wonder what it looks like inside a Defender on tour? CB, something to drink for driver and passenger, and of course, some oil for Hercules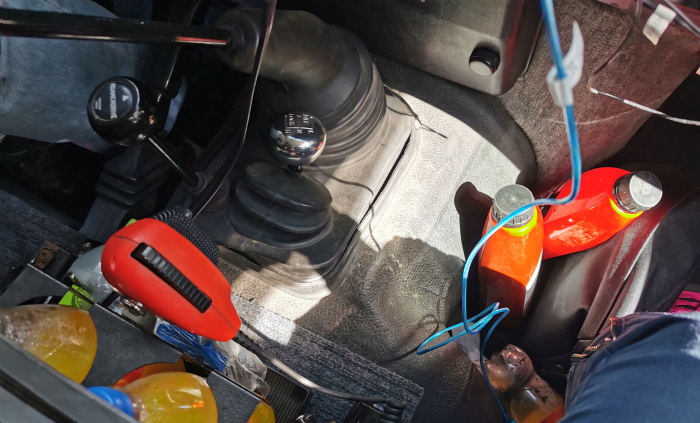 Thanks to fellow LR enthusiasts we managed to get a new servo pump (special thanks to Gaute who drove for hours pick it up for us!) and Atle fitted it. All good to go again!