Landy Kalexas Range Rover Classic
Flatcoated retriever, from Kennel Kalexas, born 27 September 2021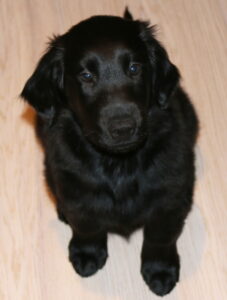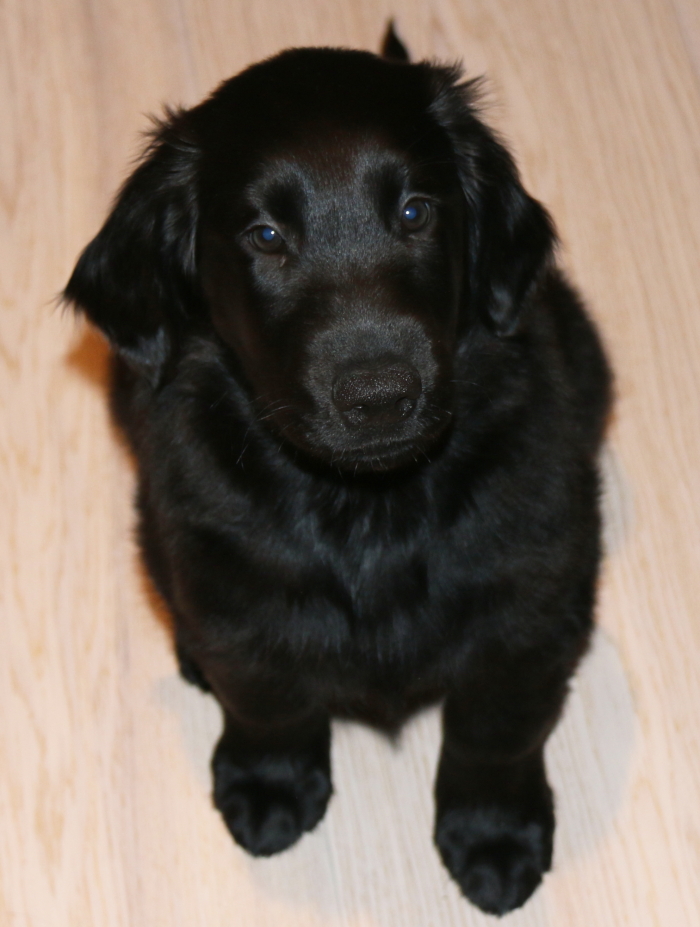 Fridtjof Kalexas Isles of Arran
Flatcoated retriever, from Kalexas, born 28 September 2017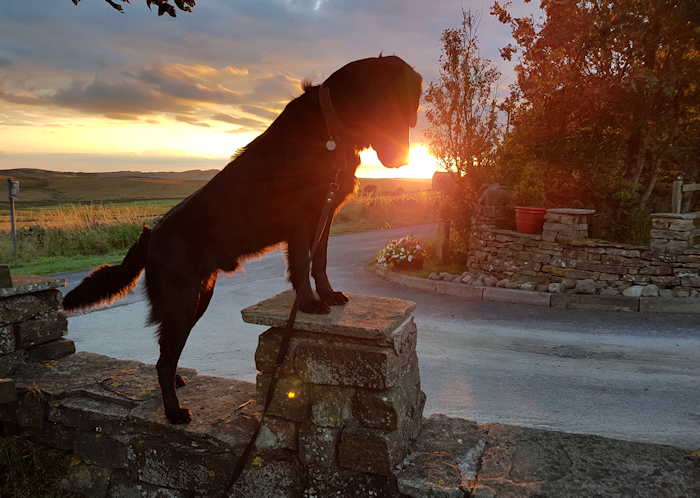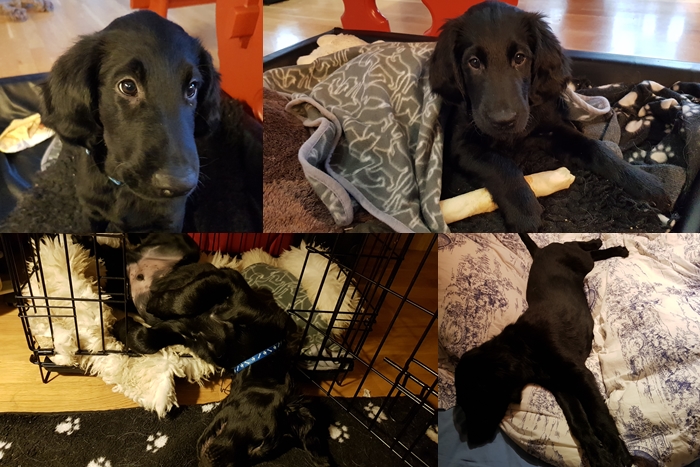 Fridtjof was approved for tracking animals in October 2019.
Hilde and Fridtjof has also completed a course in nose work including tracking and smeller techniques. The result has been lots of chanterelles.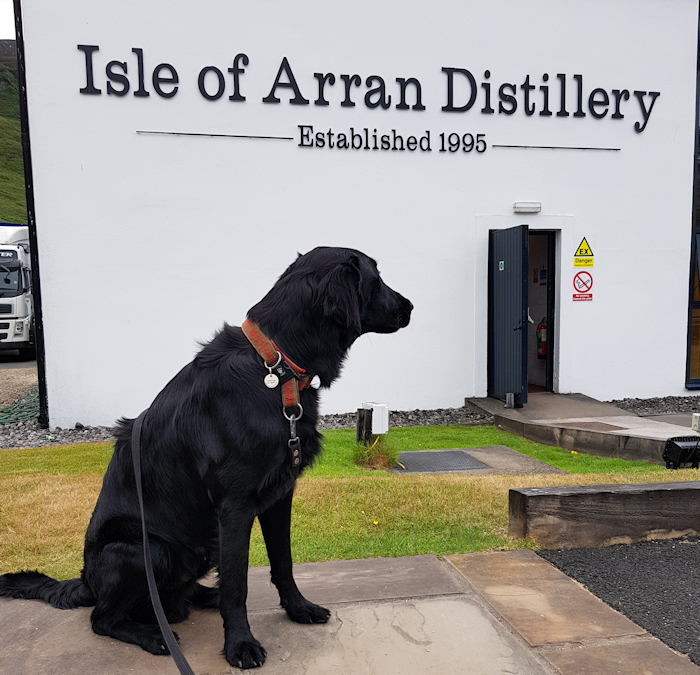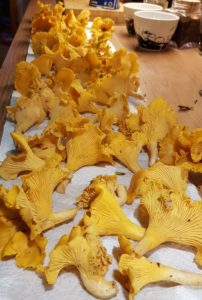 Earlier dogs
Gobi von Münsterland
Grosser Münsterländer, born July 5, 2013 in Germany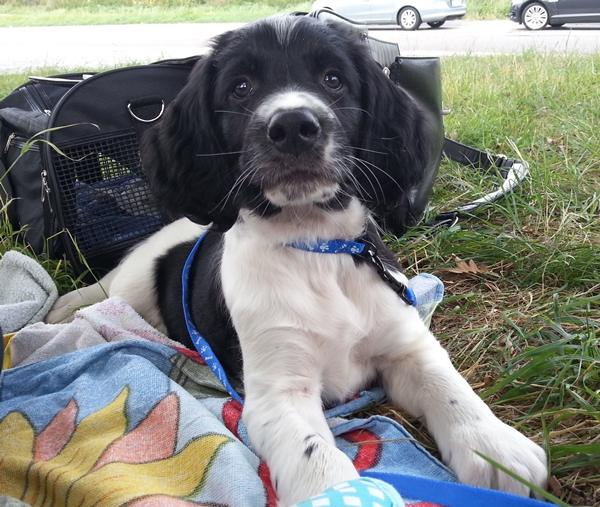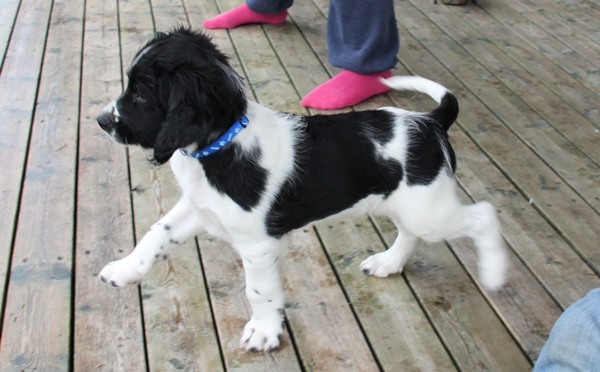 End of August 2013 we brought Gobi back from Germany, and Ulf Amundsen has found a new friend in the tiny Grosser Münsterländer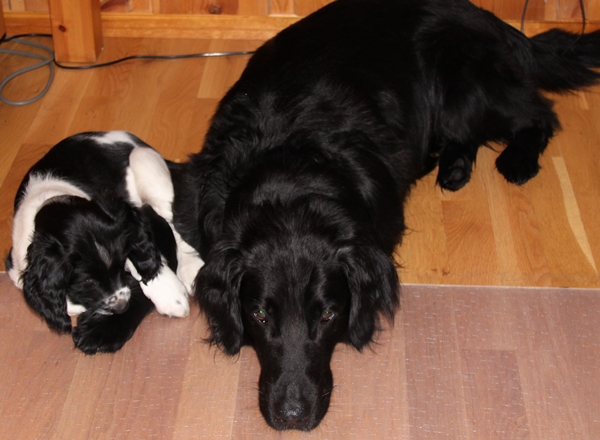 In love with water!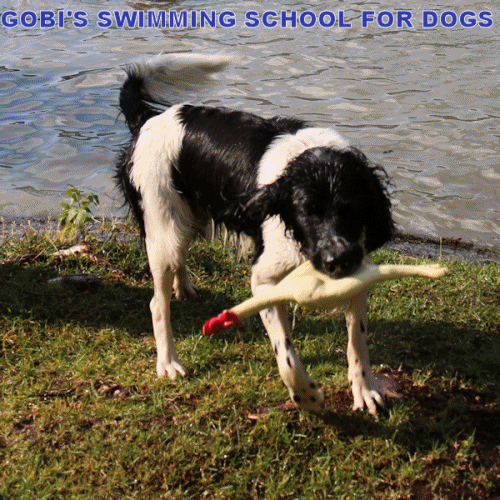 Gobi Touring Europe 2017 (more)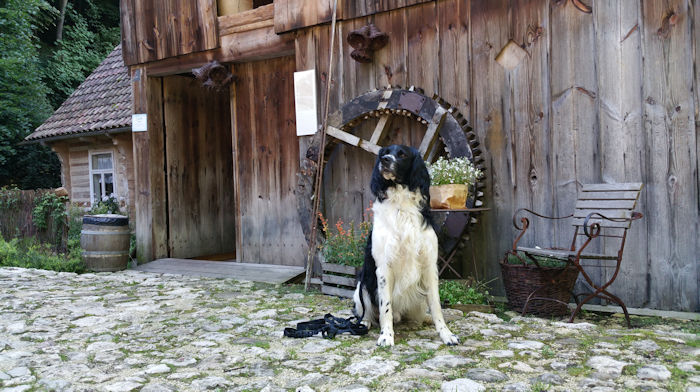 Ulf Amundsen
(12 Jan 2004 – 19 Oct 2016)
Ulf is a flat coated retriever, born January 2004, originating from Kennel Attentive.
Ulf is a very nice dog – always happy and unusual calm compared to the myth (?) about flats being hyper. We've done some clicker training with him, and he loves it. Unfortunatley, there's never enough time… He's been at a few shows, although, he's a little bit small compared to the norm, however, we call him fit and not as fat as the norm requires.. 🙂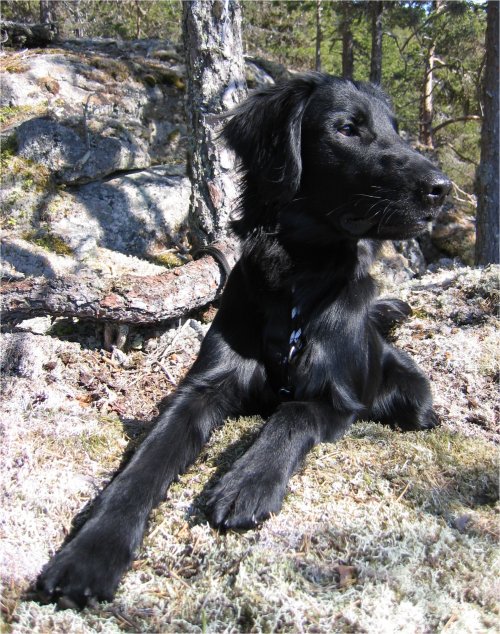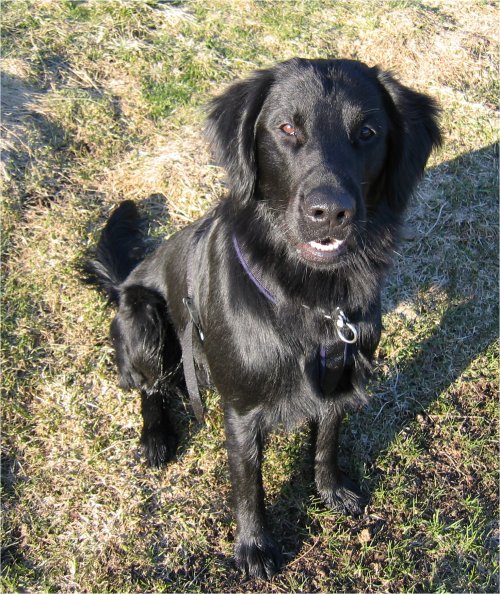 Ulf is, together with Hilde, approved for searching after wounded big game.
We were sad to say goodbye to Ulf in October 2016
Fenris
English Setter, 20.10.04 – 23.08.12
Fenris is also a very nice dog. Always happy – despite his rather sad expression – and he has some funny habits – like the teddy; he needs to bite on the teddy when he's going to sleep, and he's always carrying it around, making a strange snarling sound of joy when he's happy.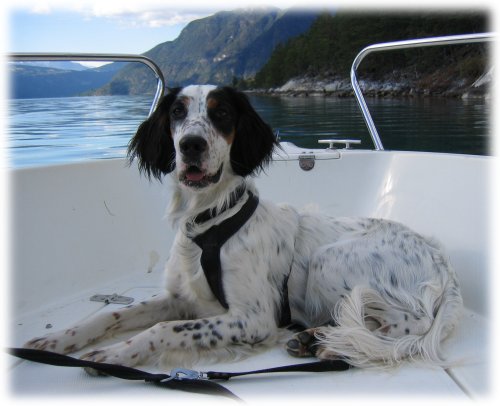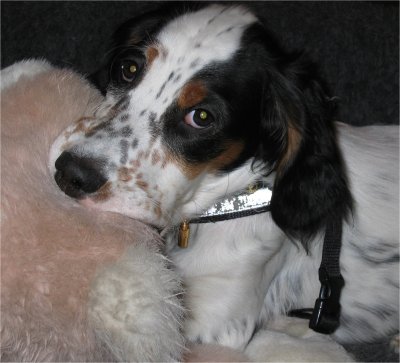 Ulf Amundsen and Fenris are best friends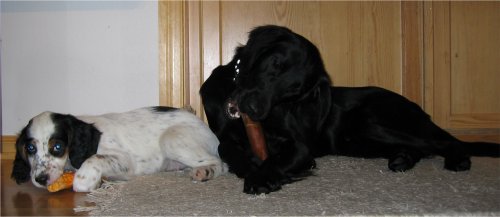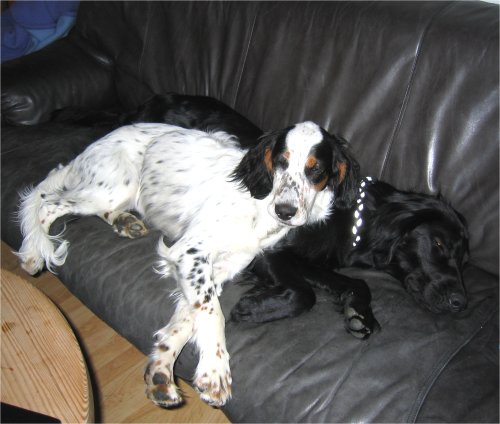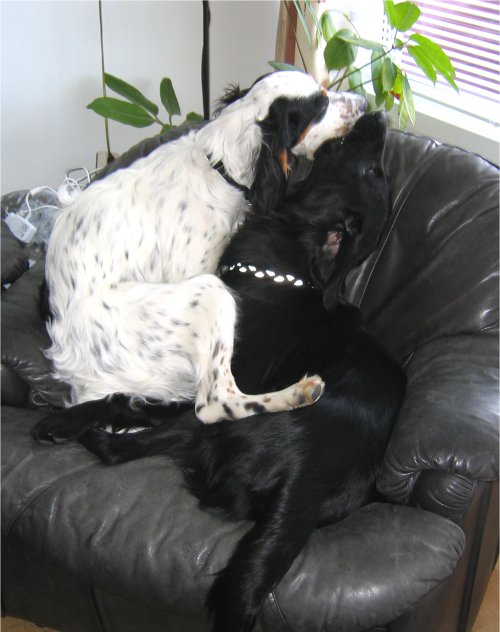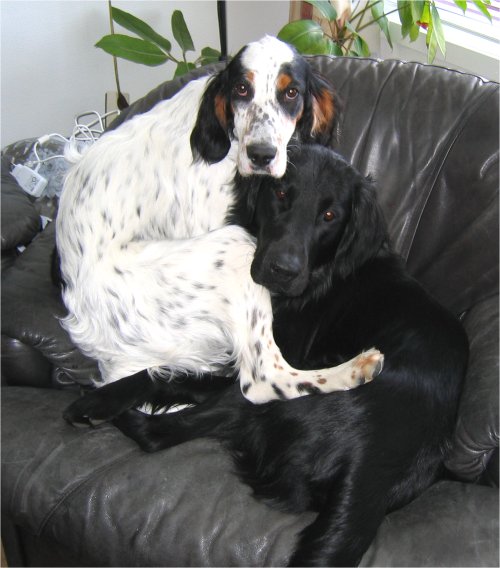 Unfortunately we had to let Fenris go earlier than we wanted, in August 2012.
Scott
English Setter, 27.03.02 – 13.09.04
We had Scott only a short time before we lost him in a tragic accident in a flooding river in Jotunheimen September 2004. Scott was a very eager bird watcher.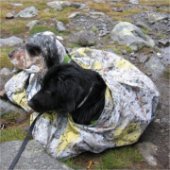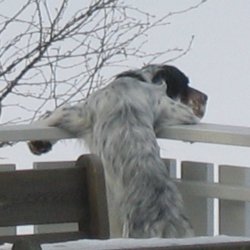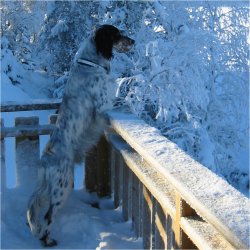 We got Ulf while we still had Scott, and Scott was taking good care of Ulf, playing careful with him.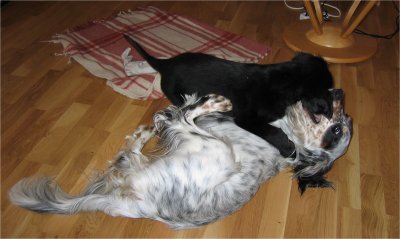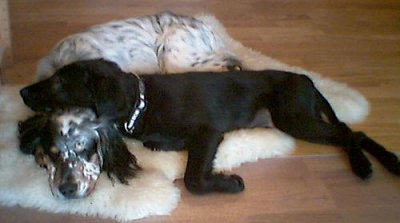 Updated Dec 2019                                     View all posts tagged "dogs" >>