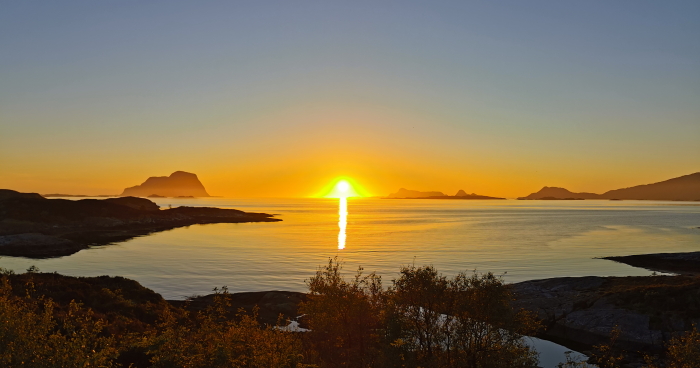 Towards the coast this weekend in fantastic weather

Although this is on our "doorstep", even we have to stop and enjoy the unique scenary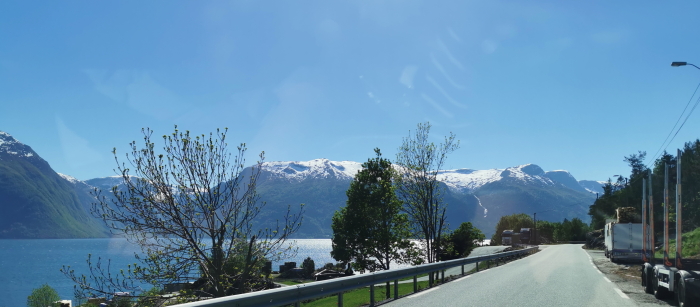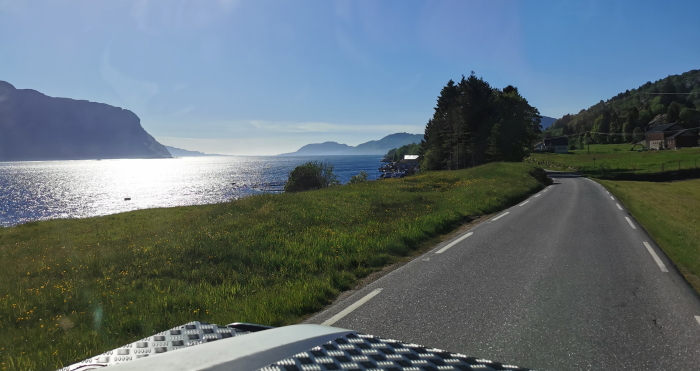 First night at the campsite Lammetun – a bit tight in-between "wooden tents" of permanent residents, but very friendly people..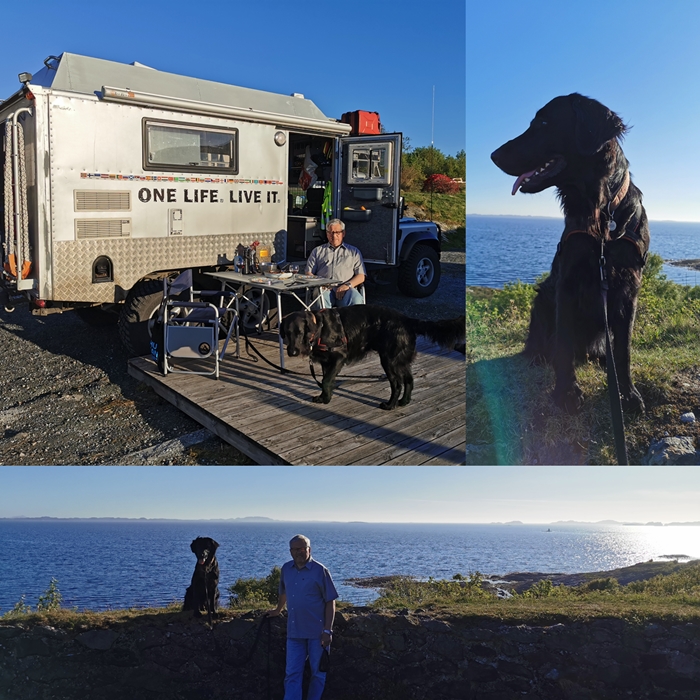 ..and beautiful sunset into the North Sea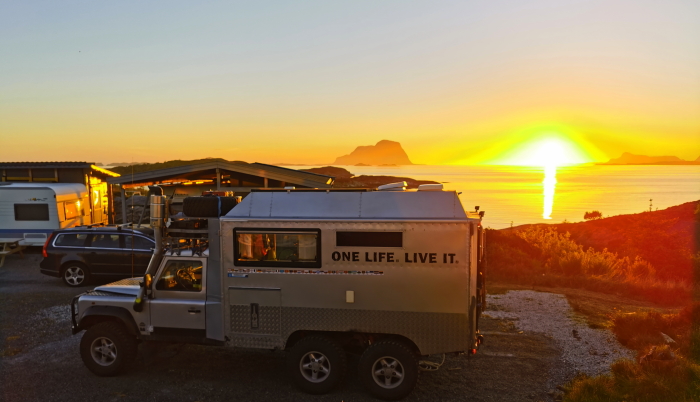 Next day further south to Mjømna coast camp. Weather still great, view great, but can't really say that we enjoy the campervan setup with gravel and planks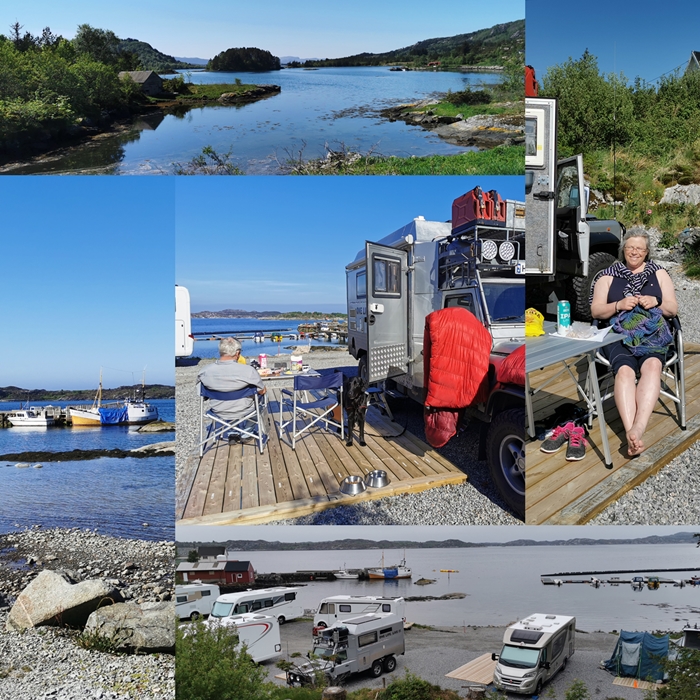 Leaving early next morning to go back home, we didn't know that few hours later we would be the first car to a motorbike accident and with Atle going over the area with the police when they finally arrived. The two people involved were shaken and bruised and sent to hospital. We hope their injuries were not too serious from this severe and scary experience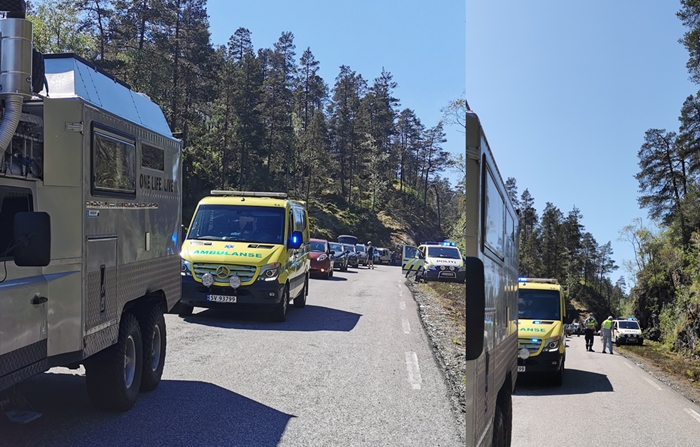 Great to travel – always good to come back home!