Drove through Slovenia, from Austria, via Croatia back to Slovenia and to Italy 19 – 22 July, a drive marked by having to turn back due to various reasons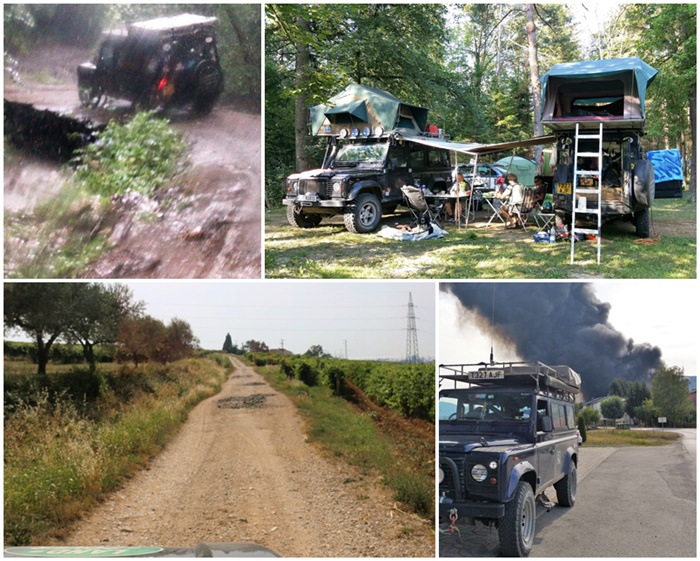 At first everything was fine. Nice drive. But then the rain started!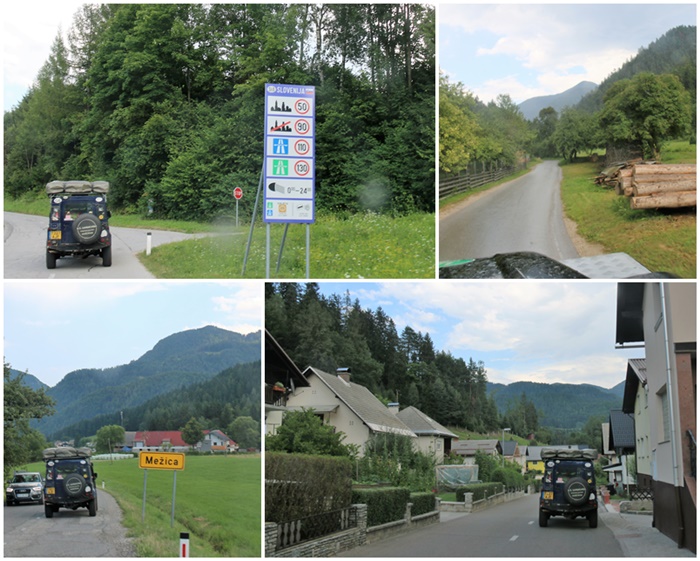 As normal we were trying to find an offroad-ish detour to get where we wanted. The narrow forest road quickly turned into a river of thick slippery mud due to the Mother of all Rain Storms. And it got steeper and steeper, and suddenly the road was blocked by a tractor and a very surprised farmer! Who told us we had to turn and go back because the next bridge had fallen down… And so we turned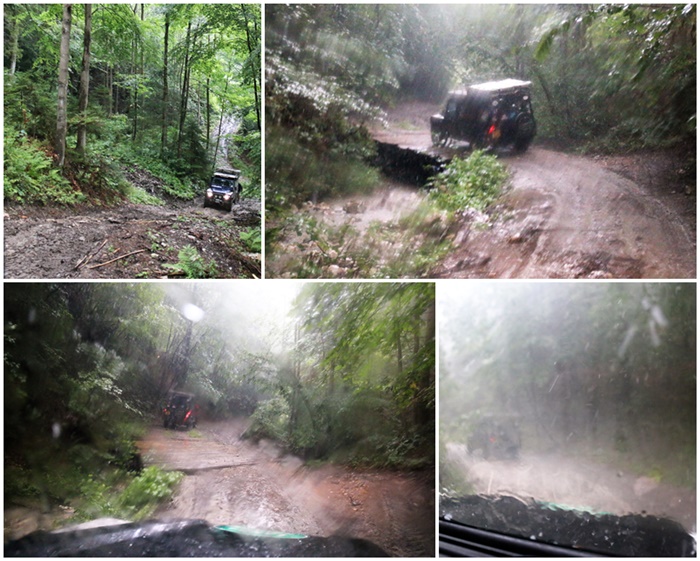 Sun came back and we found the most wonderful camping site – Camp Menina, with extremely friendly staff and lots of outdoor activities going on, small bonfires around the camp and lots of outdoor people! Worth a visit!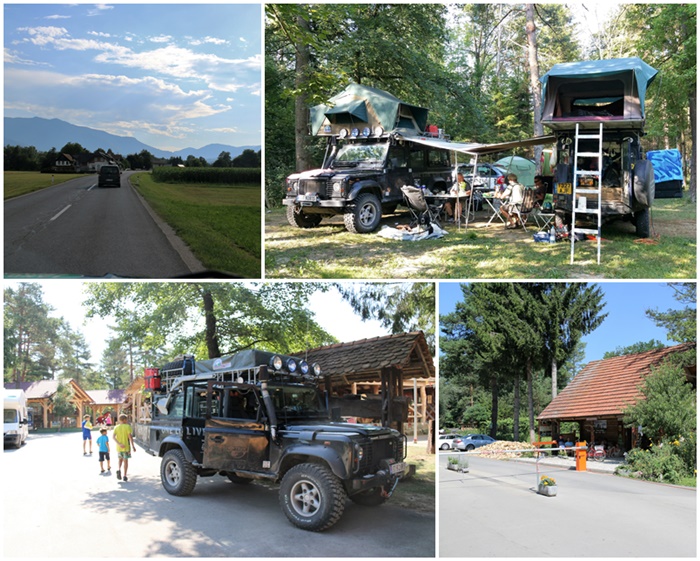 Next day again looking for detours on forest roads. Had to stop early because our fan suddenly didn't work — too hot engine… Found a temporary solution.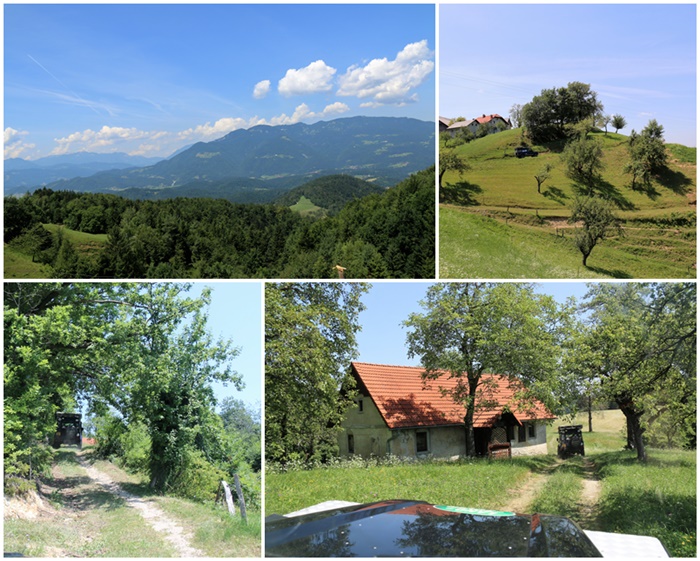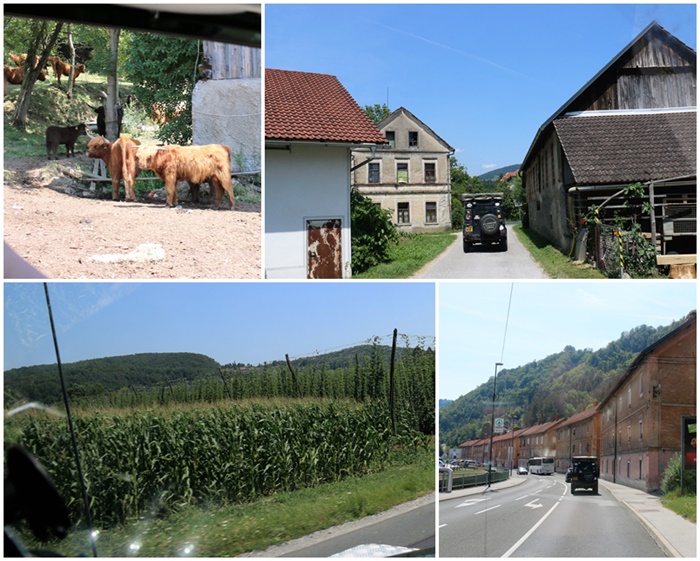 Found a nice spot for lunch, with a little stream for a Gobi to paddle in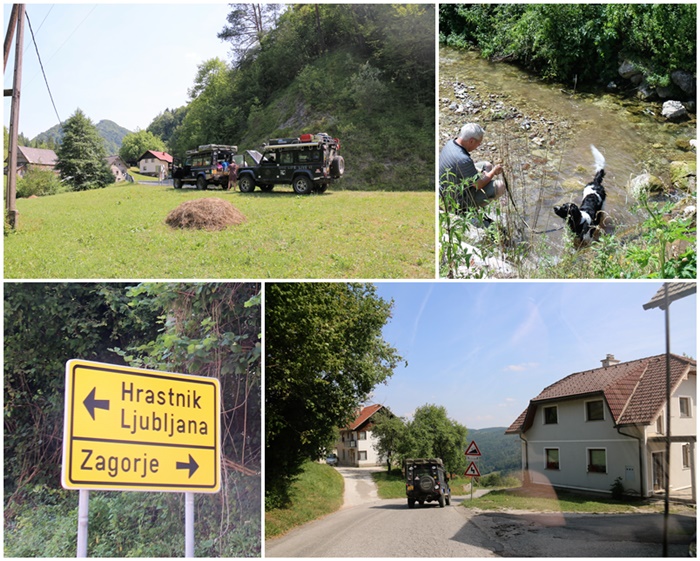 Someone had an entire castle in their garden!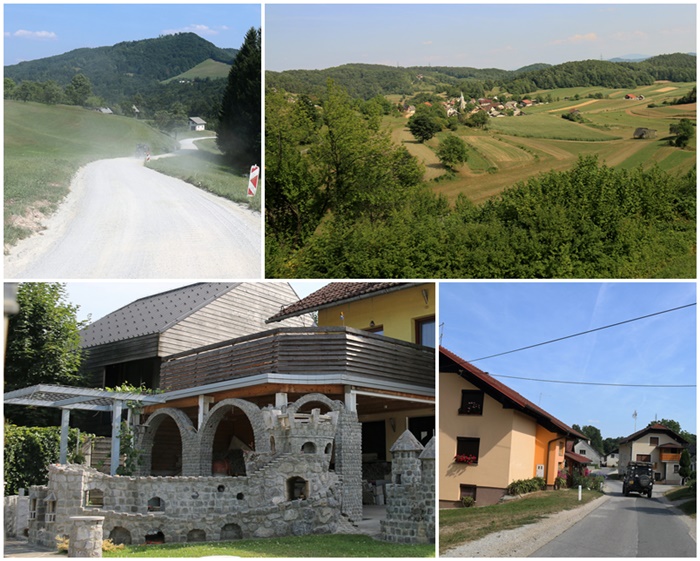 In the afternoon we saw a cloud that didn't seem right – a fire.. Getting closer and closer, not realising that we would have to go right passed it before too late! We had been looking at the smoke for more than half an hour, but only 5 seconds before we were to pass the building in fire, the police closed the road – just in front of us!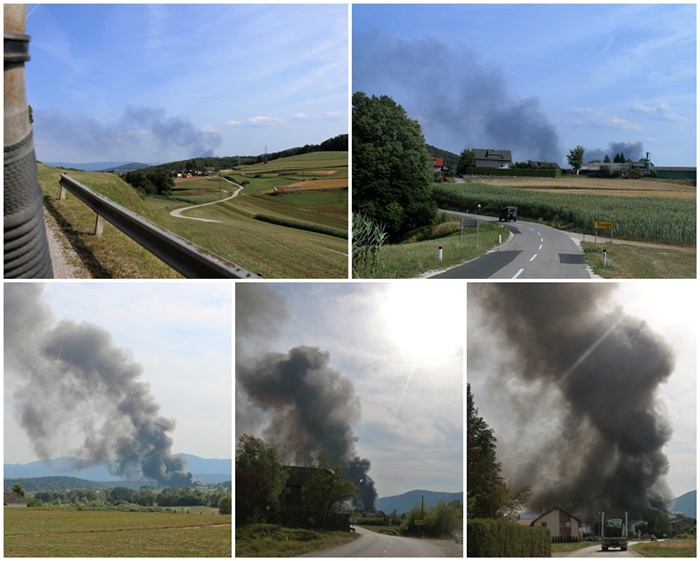 We stopped to explore the map for an alternative route, and heard several explosions – scary. The flames started going high up, firefighters were rushing towards the fire and fire engines collecting water.. while we again had to turn and find an alternative route to where we were going. The fire was at a waste plant (explaining the black smoke), and not in a farmhouse as we first thought (and we don't think that lives were lost in the fire)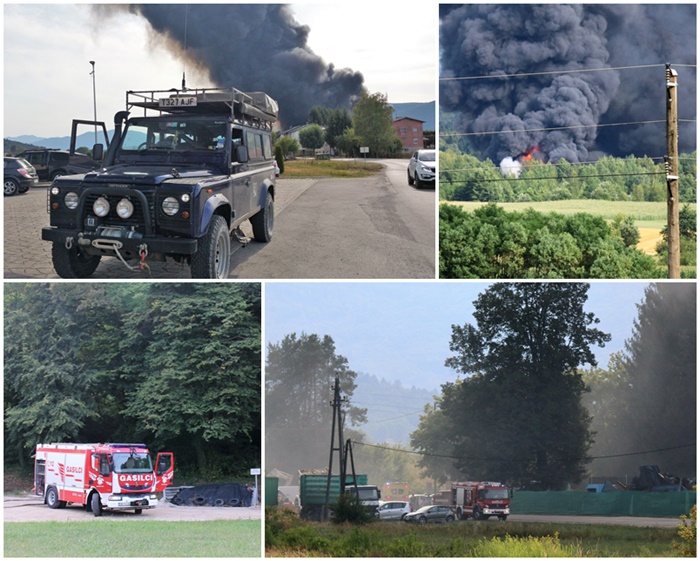 We found the camp we were looking for – a very small and quiet camp with tall trees dividing each of the campervan spaces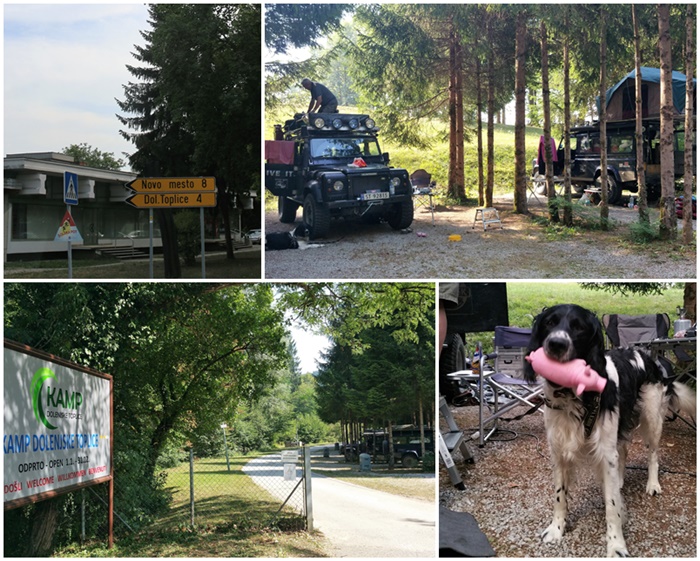 Leaving our camp to again find the tiny forest roads.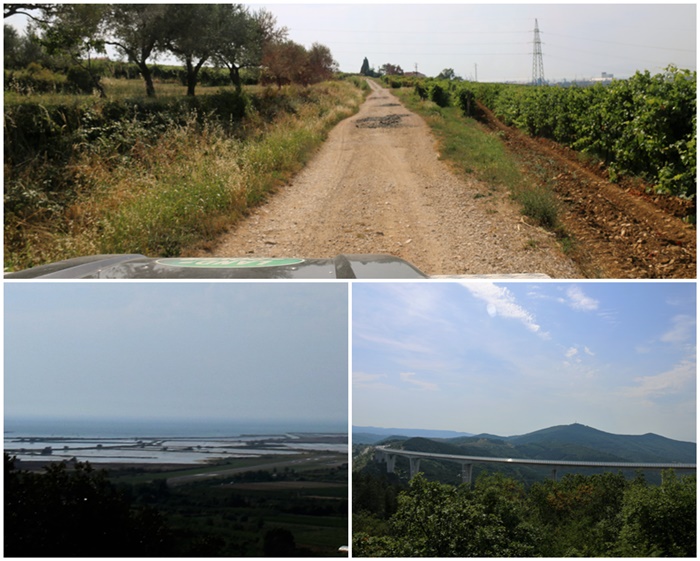 Started very well! Found a way to pass an entire mountain and followed a nice but dusty forest road. Suddenly came upon a military vehicle, with a sleeping and then very confused recruit, who stumbled out, struggling to put his hat on, and stopped us. Shooting training for military and we couldn't continue. Once again, we had to turn and go back – a total of 15 km on the tiny, dusty forest roads.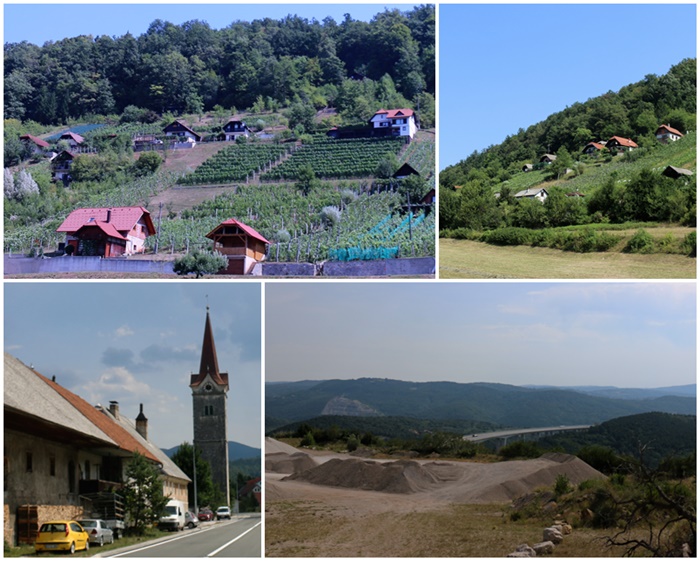 After these long tour/detour/retour (or whatever) we hit a faster road, getting us to the most south-western part of Slovenia and the short coastal line, and the city of Piran. We had to visit Croatia for about 10 minutes on the way there!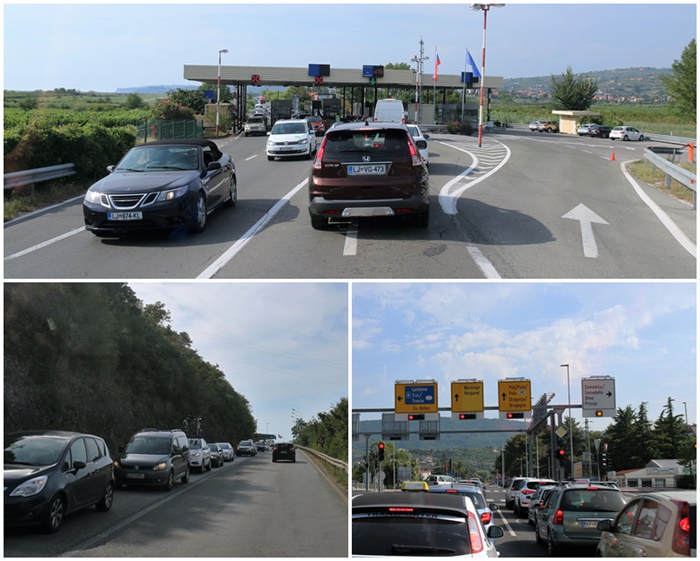 And we reached the most busy camp site we've ever seen in Piran, again in Slovenia. Camp site was close to the sea, we were warm and tired. "Sorry we're full" was the first message. However, a young lad was too quick telling us they had an opening, being told off by his boss, but finally we ended up in the camp site's car park, on concrete, with a tiny space each, in between other travellers sleeping in and on their cars. It was not very nice, but ok and close to sea – where we had a nice swim.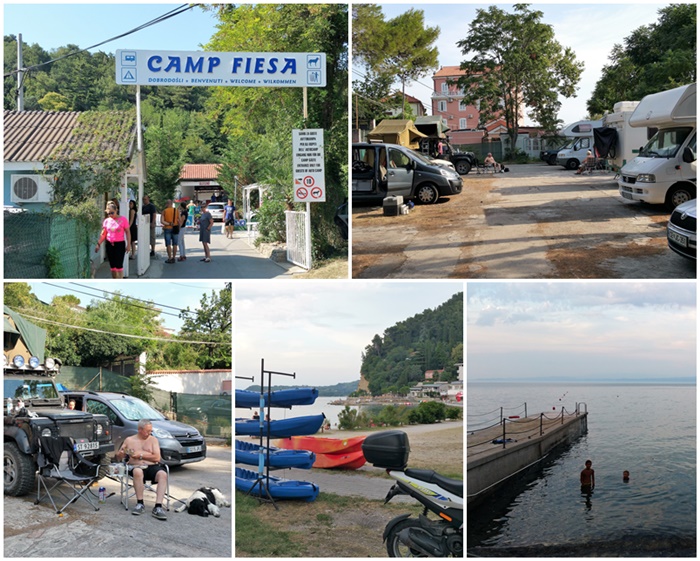 And a nice walk to the city for dinner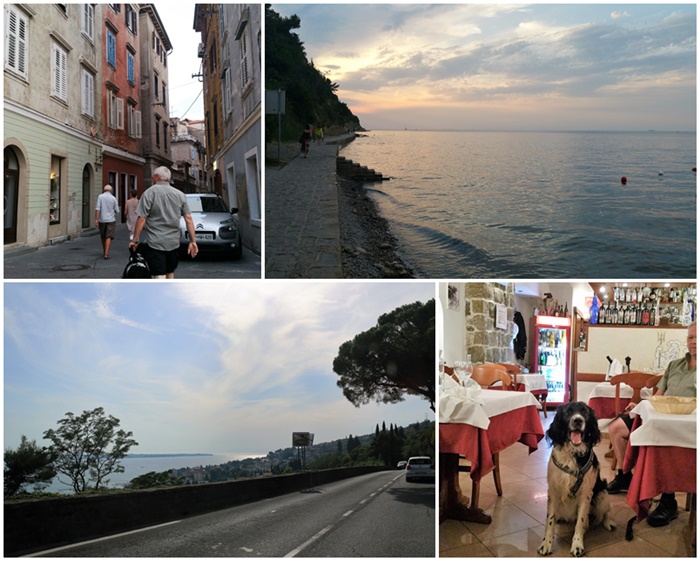 But we only stayed one night… Leaving Piran towards Italy we followed the road along the coast. VERY busy! Lots of people trying to hang on to the narrow beach line..