[Day 47]
Today wasn't the best day for our cars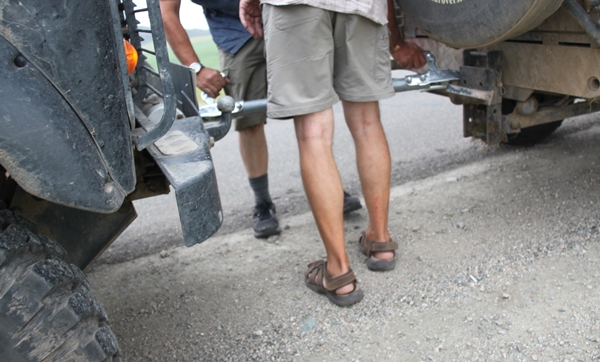 First, we had a problem with our car – it seemed powerless and its maximum engine speed was 2000 revolutions. Which is too little to get a big and heavy Defender going. And because we were in a hurry getting back to UB (embassy and we had an appointment for the evening), we decided that it would be best if Tim towed us.
We tried Atle's home-made towbar, but it was not optimal for this kind of driving. We could not see much from behind, and our heavy front threatened to push Tim's lighter back part sideways. So we moved on to the ordinary rope. That was much easier, and we kept a high speed – for about 100 km.
But suddenly, Tim pulled over, and we could see fluid poring out of his engine. Ouch, oil? No, luckily, only water. It was boiling. Filled it up, waited, filled a bit more, and were ready to go again. We had to stop after only a couple of meters, because Tim's car had acquired a new sound, a sound that did not promise anything good. So there you go: two Defenders travlling all the way from Europe to and through Mongolia, breaking down on the same day.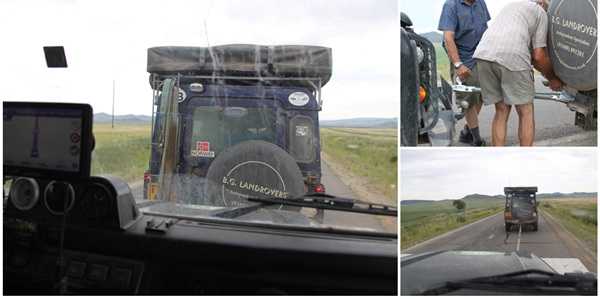 We were a sad lot for a while. Our car did not start – and our battery was empty. Tim's car had a heartbreaking sound, and Isabel got stung by something scary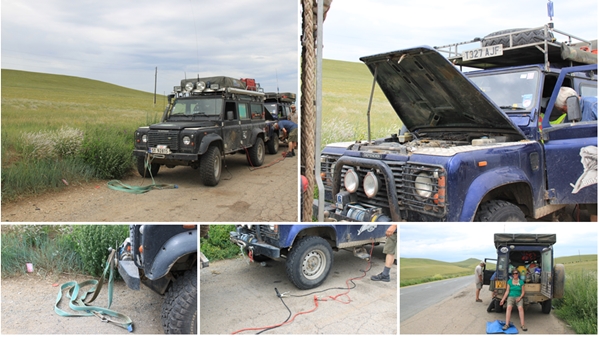 What a lucky coincident that we visited Wagner, the only Land Rover Dealership in Mongolia, two days ago! We had already booked both cars in for tomorrow, but even more important when we were standing there on the road: we had the phone number to a person who knew us, the cars and could speak English! We called him, and he promissed to find a way to get us back to Ulaanbaatar – appr. 200 km.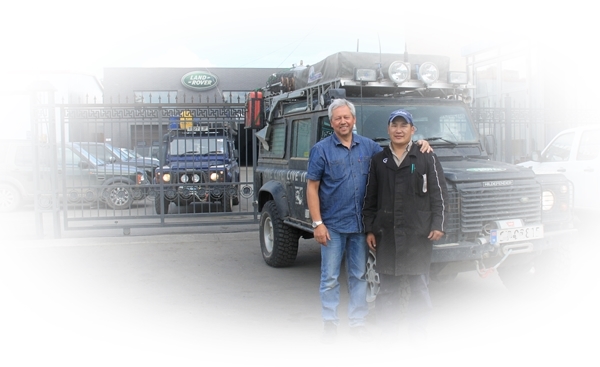 Waiting. And waiting. A beer and a little nap later, we had a message saying that the first rescue car had left UB, and the second would follow one hour later. It would be late night before we were back! That's when we started thinking: Tim's car would need a garage (the sound said so!), but our car hadn't really received any attention. So we started to explore and test. We thought it was related to the earlier problem with the sentral locking, but it wasn't. This time it was the fuel pump – it didn't work. Fiddling and fiddling a bit more, and we found that it wasn't the pump, but a relay that had been overheated. Fixed it and the car started again!

So we left. The others still waiting for the rescue car. We won't know until tomorrow: what is wrong? can it be fixed here in UB? Will we be able to go on?


We are now back in UB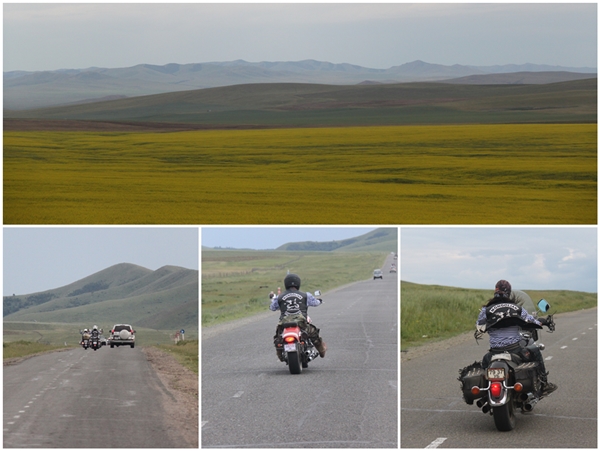 Photo Gallery:
See all plus additional images from this day. Click to see a larger image