[Day 42]
We came to Ulaanbaatar in the evening! Finally, we met Astrid and Olav again!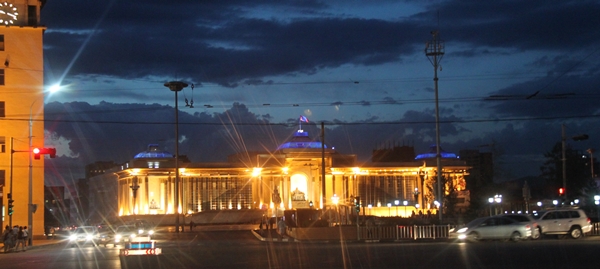 But that was after a long day on the road (no, not driving, but literally "on" the road)

The camp we found last night worked well. The fox circled around the camp screaming during the night, but then gave up. And this little thing didn't mind sharing with us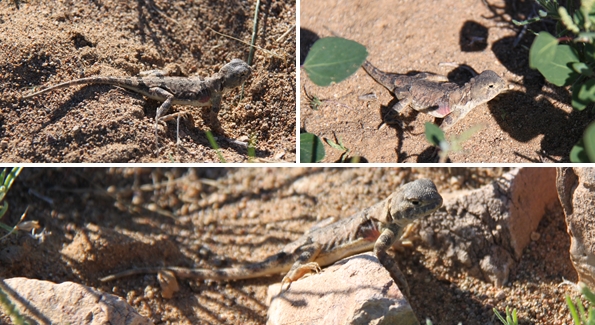 Beautiful weather and we were heading towards Ulaanbaatar to meet our friends. Wanted to get there early. (Drove for 2 minutes before an alarm started: fuses to the extra battery had gone. Fixed)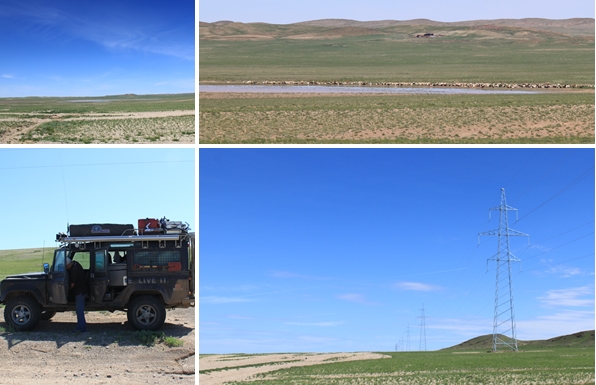 We hadn't been driving long before we met a lorry stuck in mud, carrying among other things, three gers (spread on the ground here)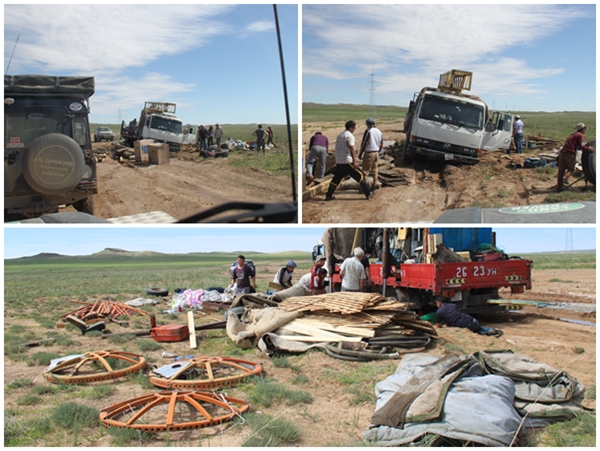 The defender law says that you have to offer your assistance when you meet someone who are stuck. So we did! Cars in position and Tim & Atle made the winches ready. Isabel & Hilde in the cars trying to keep them steady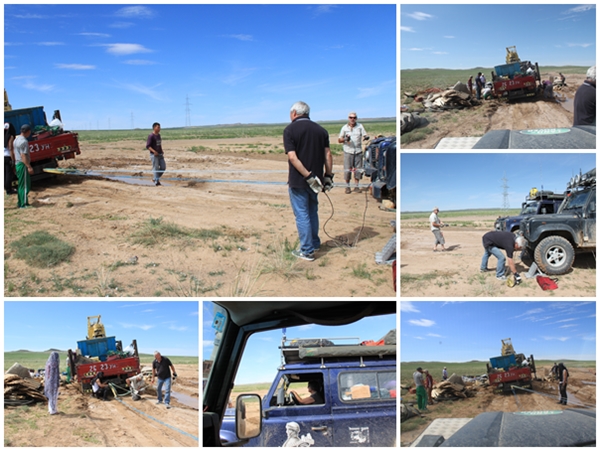 Nothing happened. And that's when the long day on the road started. The men were digging, getting front and rear axle free of mud, trying to prevent the truck from tipping over. We got to use the sand anchor for the first time! To secure the defenders from moving forward towards the truck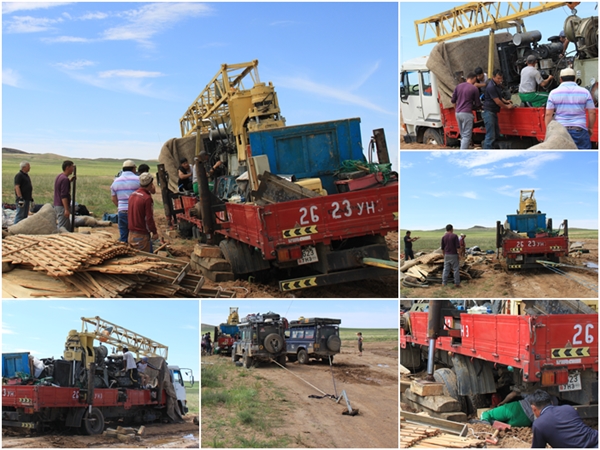 The first 3-4 hours we were all alone on the highway between Dalanzadgad and Ulaanbaatar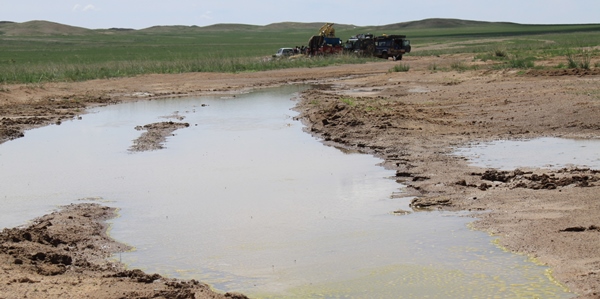 Trying again, and this time the truck moved, but still couldn't get free, so we tried again pulling – first one, then both cars. The truck people stopped us because something was broken on the truck, and we could not help it any more. So, it was time for us to pack up and say goodbye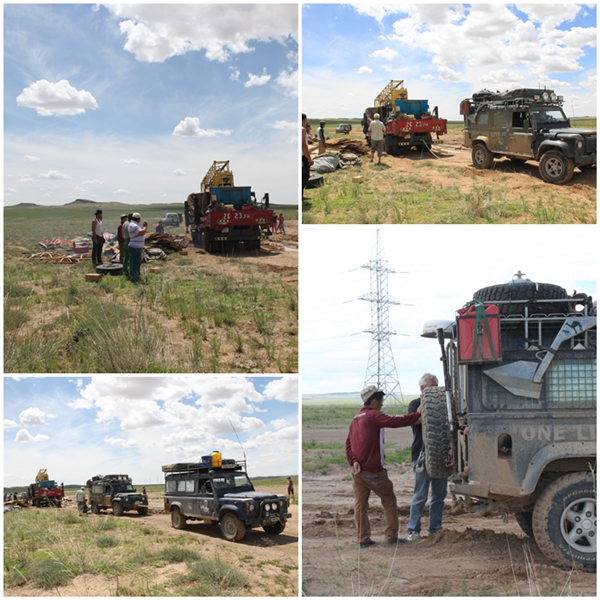 But ouch! A crunchy sound and we had to stop. Was it the rear prop shaft? No. Was it the half shafts? No. With them removed it was confirmed that it was the diff, and we continued with front wheel drive only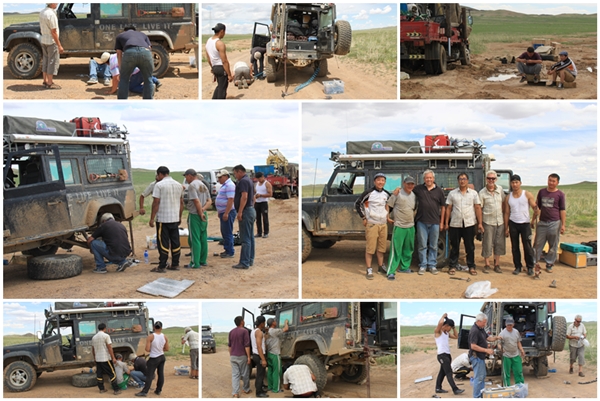 6 hours later than we had expected we were on the road towards Ulaanbaatar. Now in a two wheel drive. With our friends waiting in UB we were in a hurry. Horrible roads! Cracy driving! A little bit of tarmac, then bumpy gravel/mud, roads disappearing into mud anb puddles, then more tarmac, but this time, tarmac with unmarked holes in!
But we got to UB, and finally we met Astrid and Olav again! They were ment to drive with us all the way, but visa trouble delayed them. Great to meet and share stories!
Photo Gallery:
See all plus additional images from this day. Click to see a larger image and slide show