[Day 41]
Woke up to a disaster in the backyard of the hotel this morning – a crane had tipped over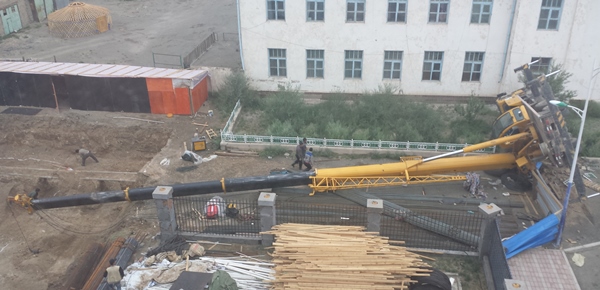 Didn't take long before two other cranes were ready to help! Swarming of people and police and TV – in the rainy morning in Dalanzadgad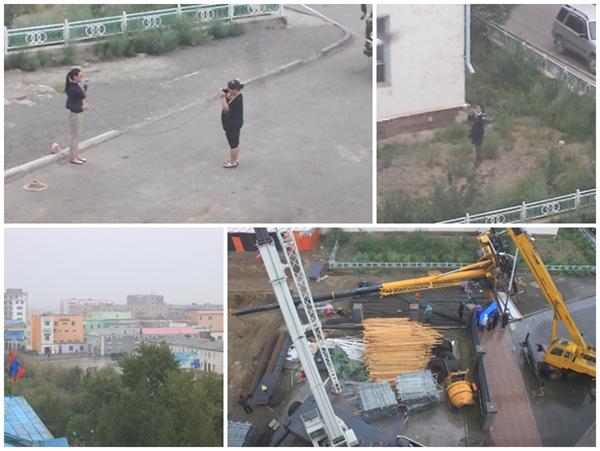 "Yay! Tarmac! No, wait." Worse than ever! Not only bumpy, but now also muddy and slippery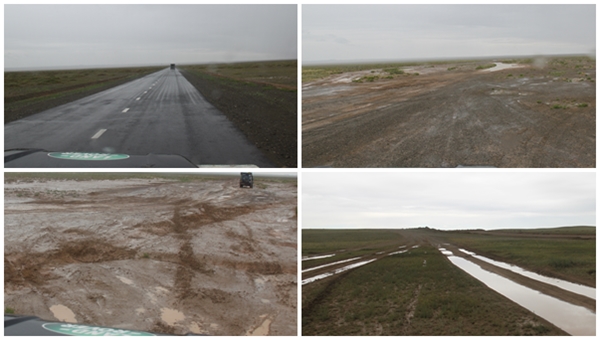 Not the most exciting day. Horrible roads, flat landscape, long distances.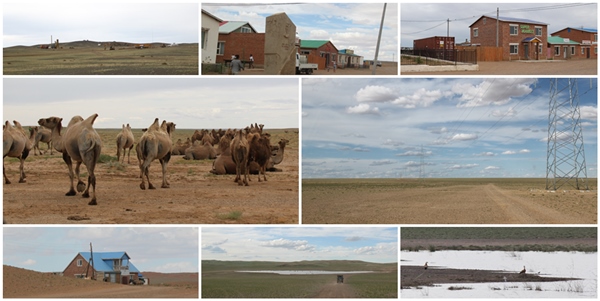 Found a nice camp, and Atle started to dismantle the car again – now fixed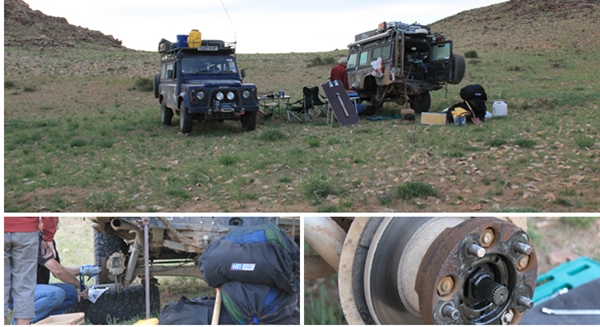 Hadn't been camping long before a fox started to complain nearby


The fox left and we could concentrate on other things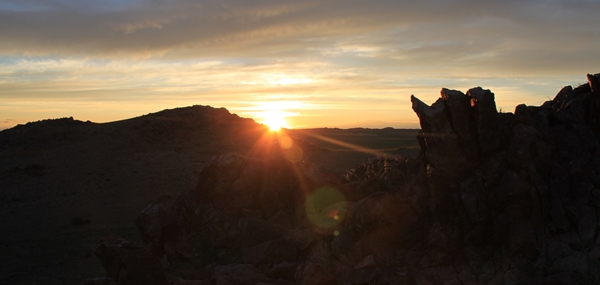 Photo Gallery:
See all plus additional images from this day. Click to see a larger image
Sorry:
- Please recheck your ID(s).
- If you are showing a private album, check that the "Retrieve Photos From" option is set to "User's Private Album" and that the Authorization Key is correct.