[Day 25]
Camp site by the lake Ysyk-Köl


Had an early start at the lake. Millions of flies still annoying! Isabel had a swim and claims that the water was warm, but we don't trust her, so we did not swim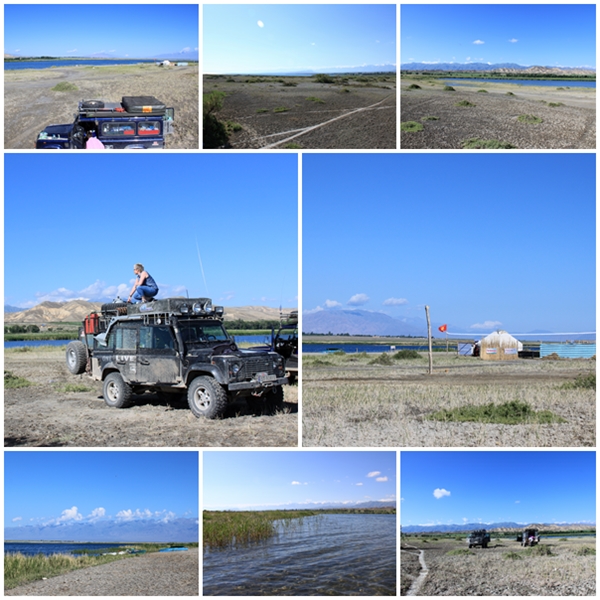 Driving on the south side of the lake, to Karakol, where we looked for the Tourist Info to check whether the border crossing we wanted to use was open. A young woman came to talk with us and followed us to the Tourist Info, where she had worked earlier. Then she took us to lunch in a nice restaurant where we had Lagman (the national nudle soup), which was wonderful. The young man helping us at the Tourist Info will go to Norway in one month, to spend one year at a Norwegian university!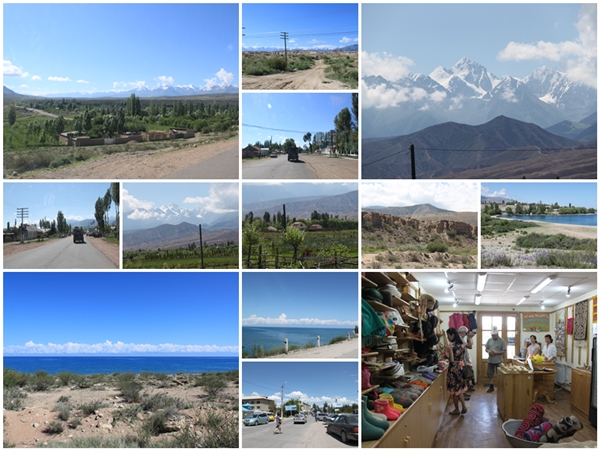 One and a half hour after Karakol we came to the border crossing between Kyrgyzstan and Kazahkstan. We all felt a bit sad to leave this beautiful country. The border crossing was however the quickest we have made since we entered Turkey – less than one hour to go through both sides! But before we could go on, we had to get an insurance, which took 25 minutes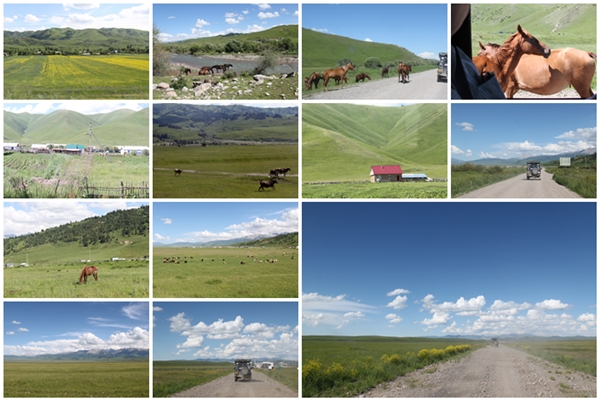 So now we are in Kazahkstan. A horrible thunder/hail/rain storm as we entered the first village, where we had to stop the police to ask for help to find the insurance place (which we did not find)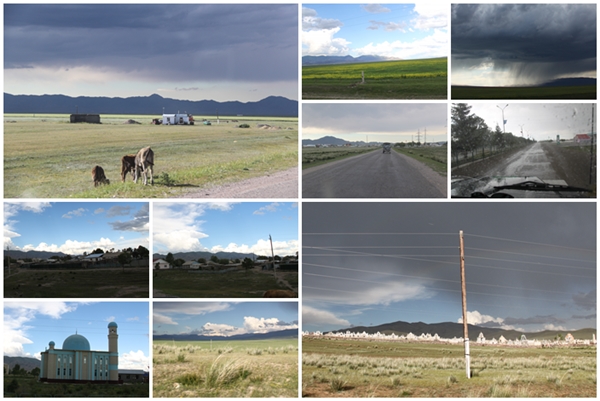 Storm gave up quickly. Long wide and straight roads, and tarmac improved after a while. This time it was the police who stopped us.. for speeding (remember: if the locals are driving slowly, they might have a reason for doing so!). Aiming for Almaty tonight – and found a great hotel! (Norwegian peanuts tastes wonderful in Kazakhstan!)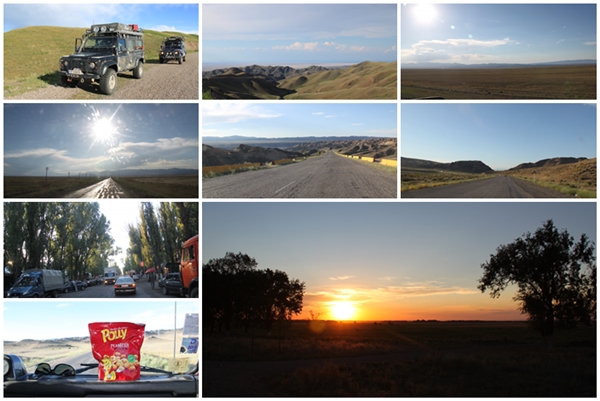 The Norwegian broadcast (NRK Sogn og fjordane) interviewed us a second time, while at about 2000 meters, on a gravel road with nobody in sight.
The Norwegian embassy in Teheran also wrote about us
Photo Gallery:
See all plus additional images from this day. Click to see a larger image
Sorry:
- Please recheck your ID(s).
- If you are showing a private album, check that the "Retrieve Photos From" option is set to "User's Private Album" and that the Authorization Key is correct.