[Day 20]
In a Homestay in Kalaikhum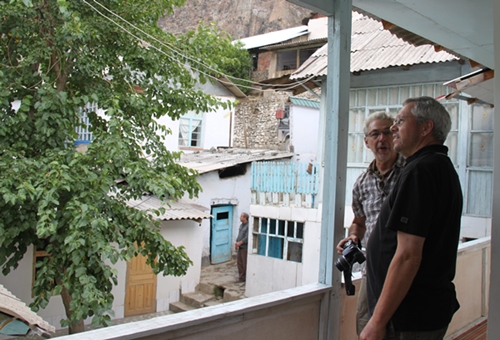 We woke up early, to spend as much as possible of daylight for driving. Having breakfast with Afganistan behind us. For some reason, Atle trying to help an unlucky local with a car that didn't start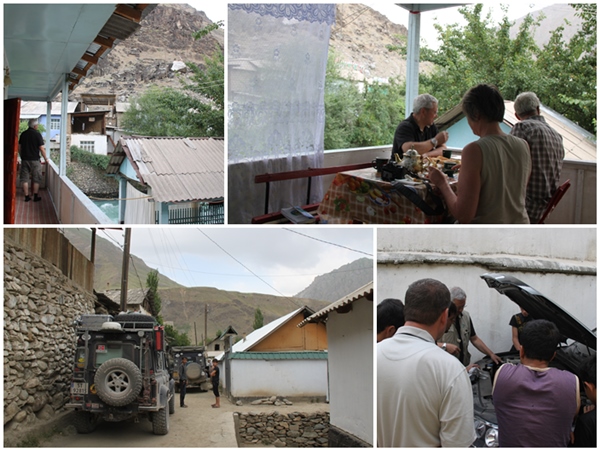 From Kalaikhum we drove along the border to Afganistan until early afternoon along a steep mountain side, and therefore saw more of Afganistan on the other side of the river than of Tajikistan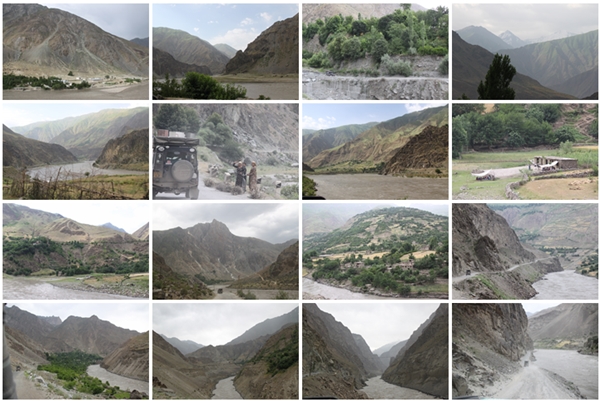 More beautiful mountains, more road blocks (in one of them Tim had to pay a small "fee" for the officer to close his eyes as the GBAO permit apparently was missing one region. Going through the small city of Khorog, we saw the first car that made it across Pamir, in 1925.The Marco Polo sheep, typical for the area, on display many places. We continued to climb, and on 2600 we still saw green grass and trees and tall mountains around us. Roadwork delayed us for only one hour. The road (going the way the trucks are pointing) had been washed away in a river, and when the alternative route opened we managed to get in front of all the others (Land Rover's privilege) – that was after one of the people cars had tried to get up, without managing.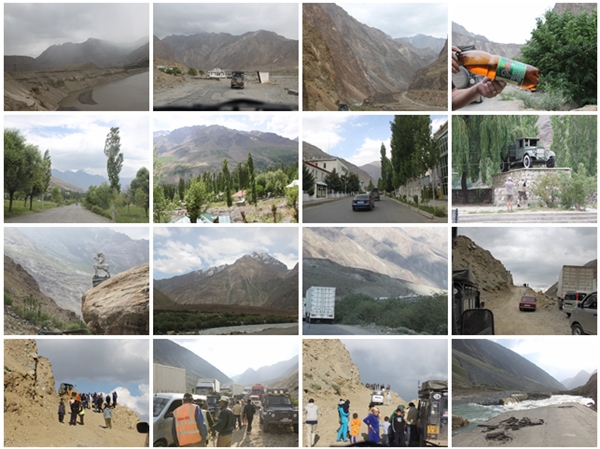 We kept climbing – and still saw green trees and high mountains on appr. 3500 meters. And we continued until about 4300 m, and started to feel the altitude! More barren there, only a single tiny flower survived. There were nothing at the highest point, so we had to keep going to get to the next homestay (putting up the tents in this altitude where every movement is a pain, and with around 8-9 degrees, was not tempting), and because of the road work we did not arrive until it was dark, and finding it was not easy, as there was almost no lights coming out of windows. The Homestay was cosy, and we had a nice dinner (soup, bread, plov and fish), and a glass of beer, but tired and affected by the altitude we had to go early to bed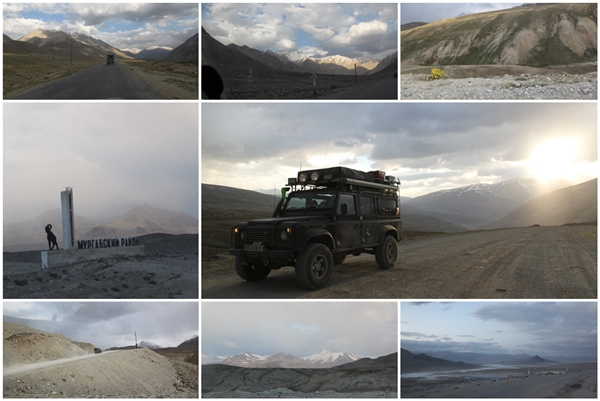 Photo Gallery:
See all plus additional images from this day. Click to see a larger image
Sorry:
- Please recheck your ID(s).
- If you are showing a private album, check that the "Retrieve Photos From" option is set to "User's Private Album" and that the Authorization Key is correct.