Portugal in 9 hectic days!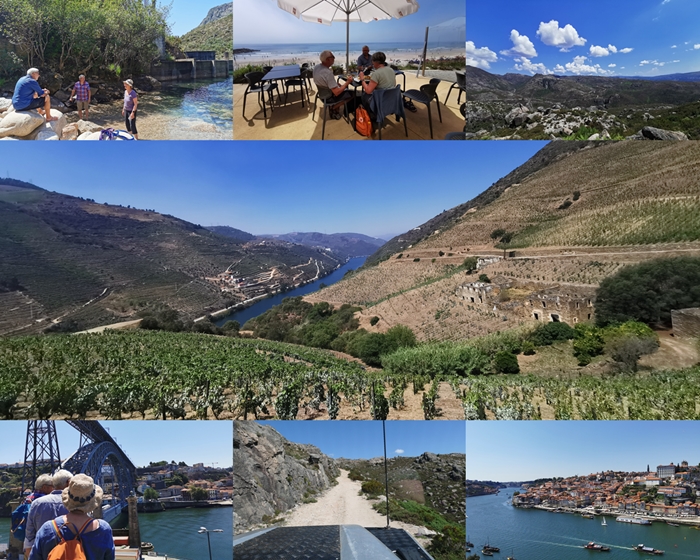 Change of scenery as we entered Portugal from Spain on our way south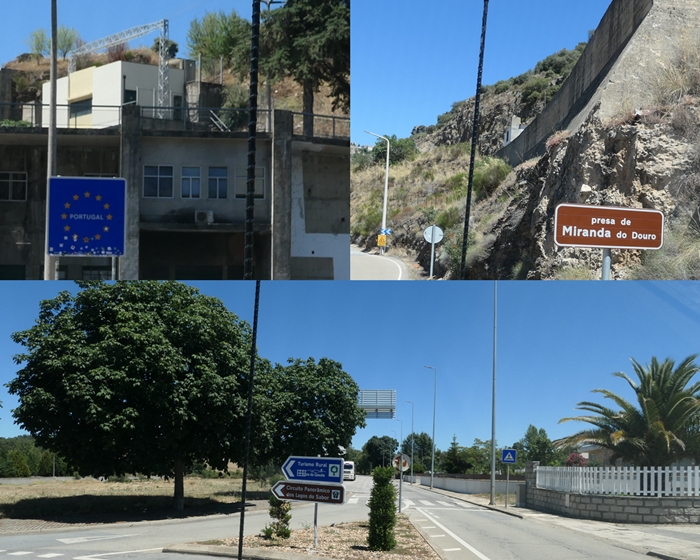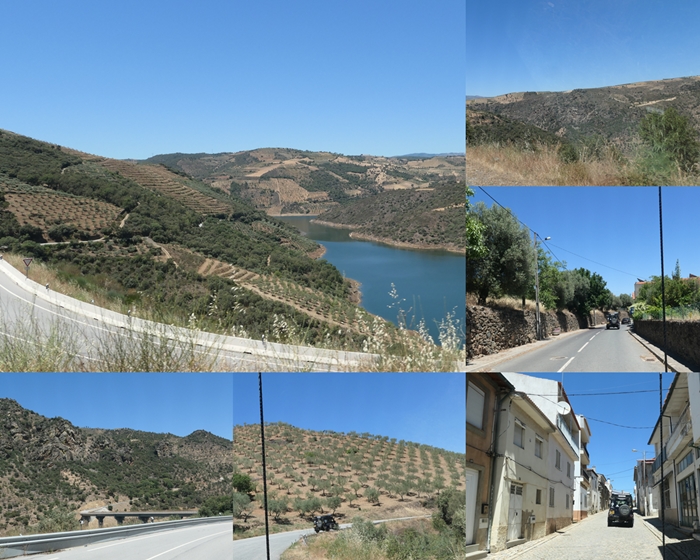 Starting to get warm so found a beautiful spot high up – for lunch and a Land Rover photo session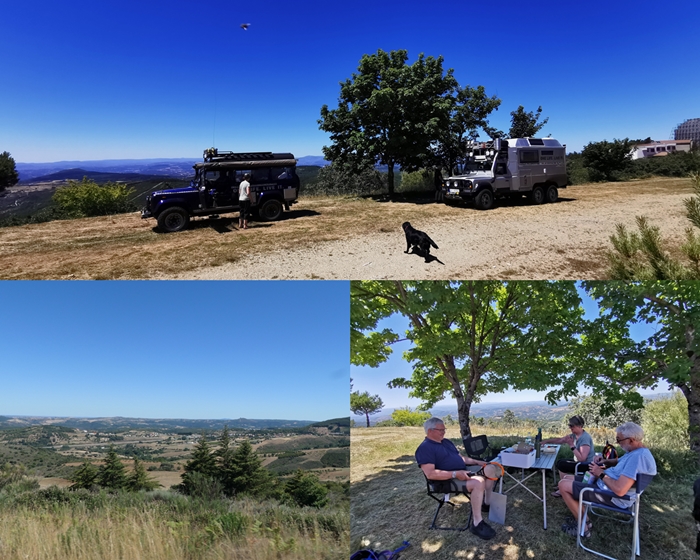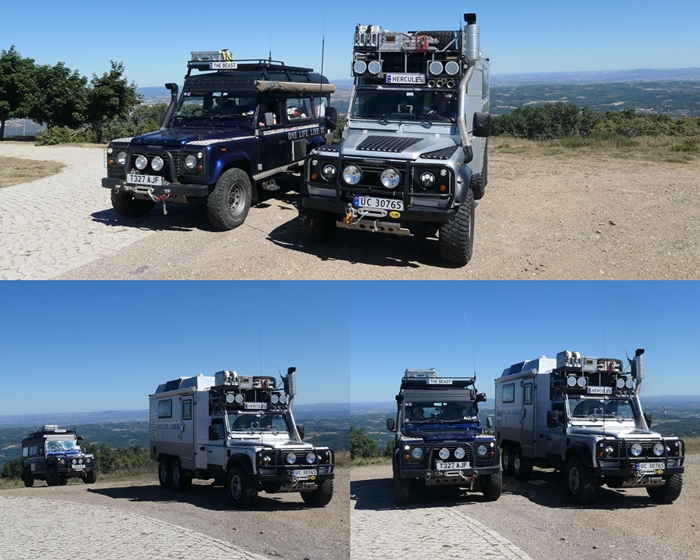 Stayed two days at Campo Verde – warm! But nice restaurant and coffee – even got to do the final piece of work promised before the holiday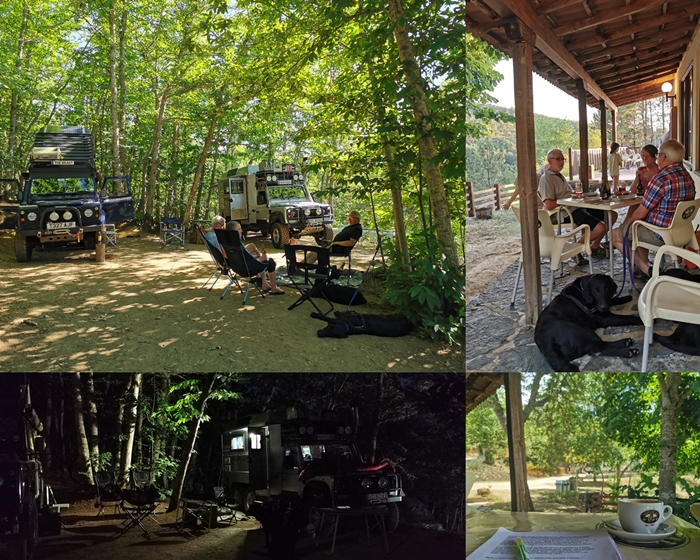 Grey and wet as we continued, in a country that really needed more rain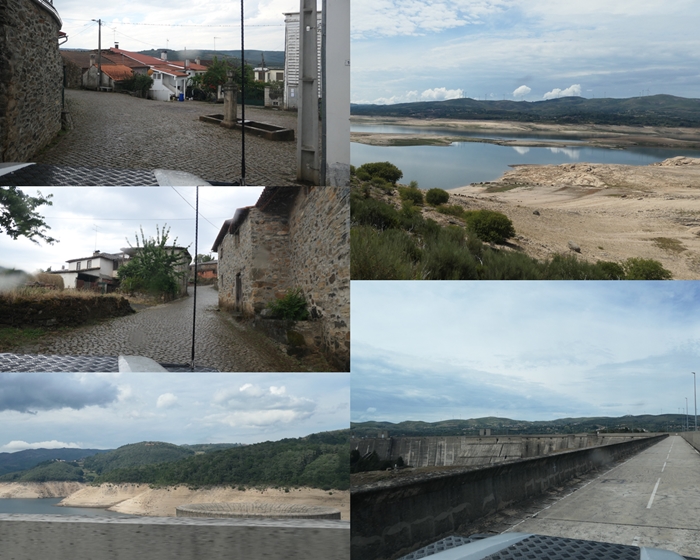 Sun and warm weather was soon back!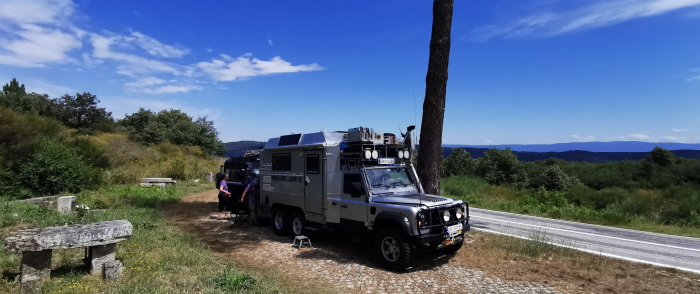 Found a great wild camp, near a mountain road that turned out to be restricted for authorized vehicles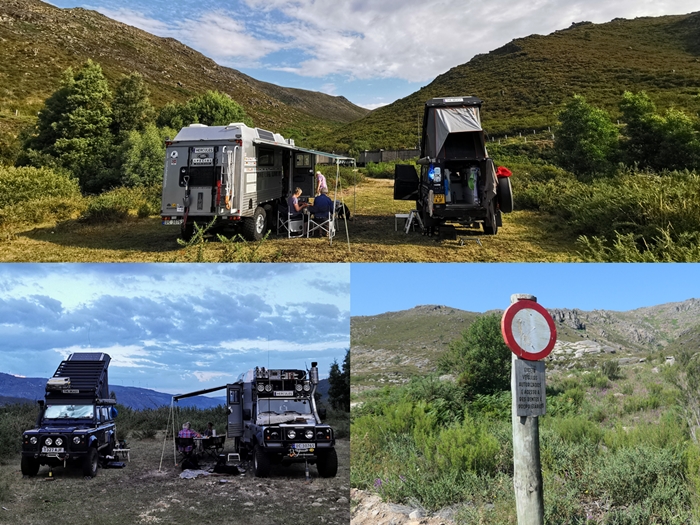 Luckily, a mountain ranger found us and told us that we were allowed to go there! Fantastic drive!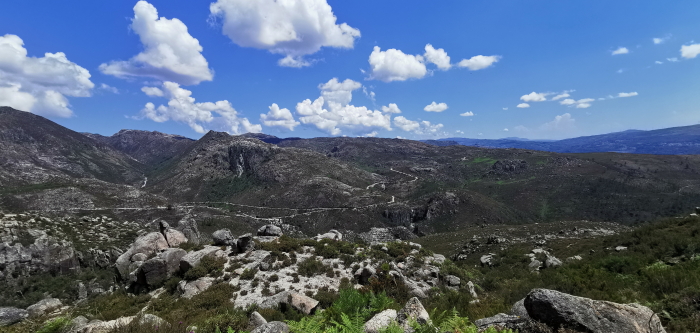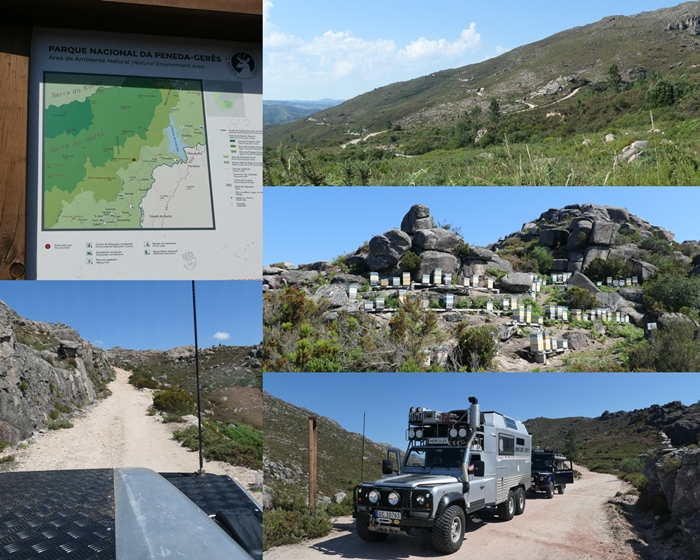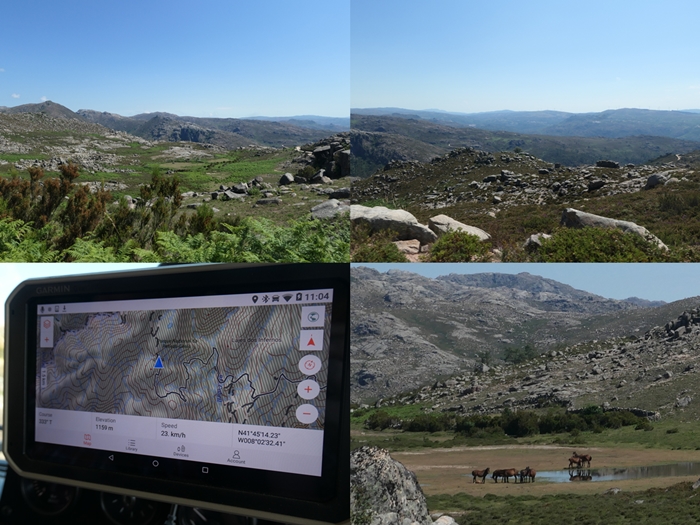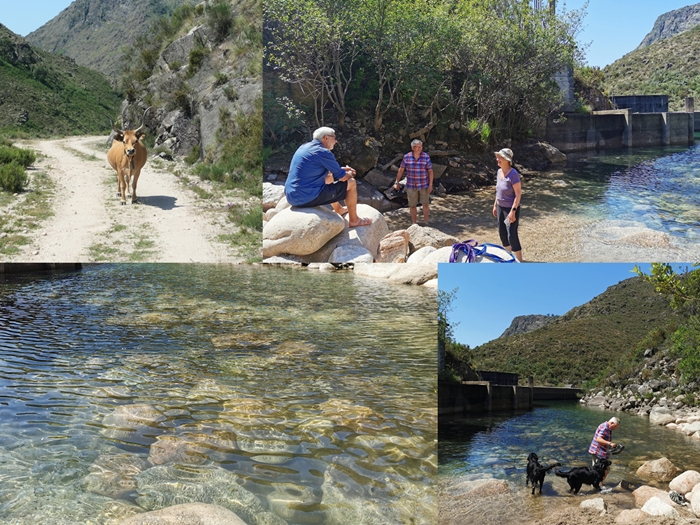 Moving on we found a nice picnic spot, and in the afternoon, a not so nice camp site at a beach that did not allow dogs (or to move tables…)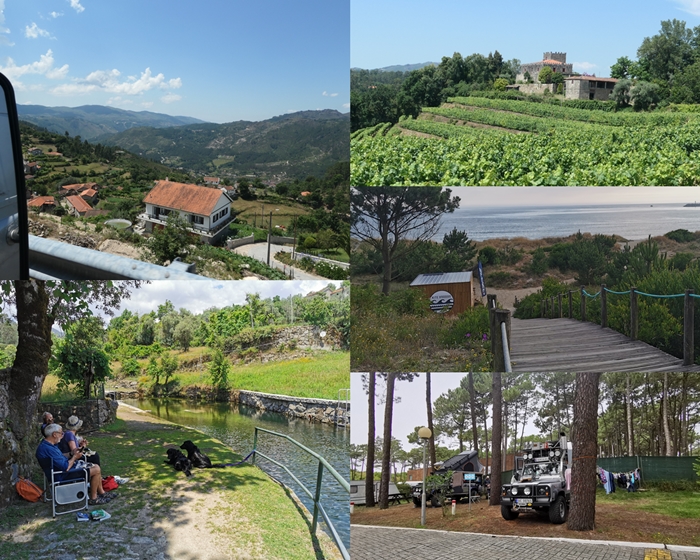 A wrong turn and we found the most perfect lunch place at the beach!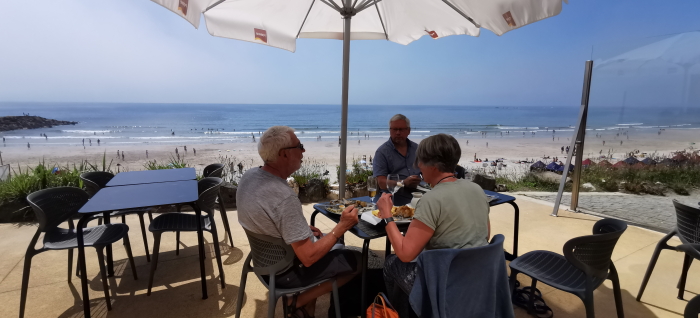 On our way to Porto and visit at Rui's farm – a fantastic kind invitation and a wonderful place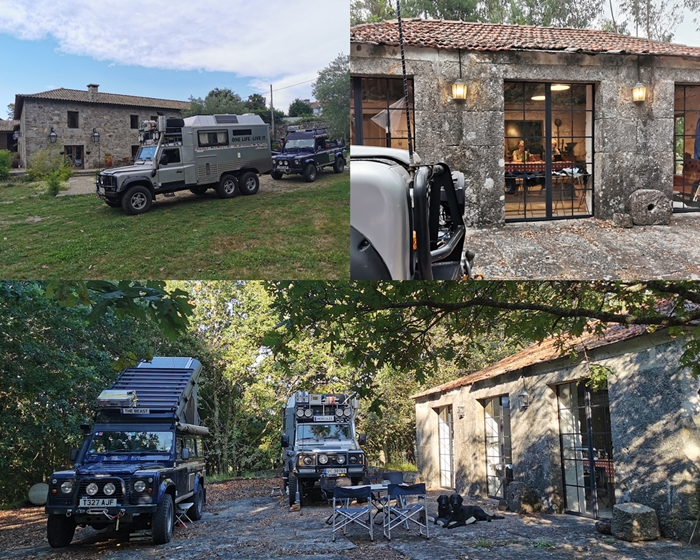 Spent one day as proper tourists in Porto!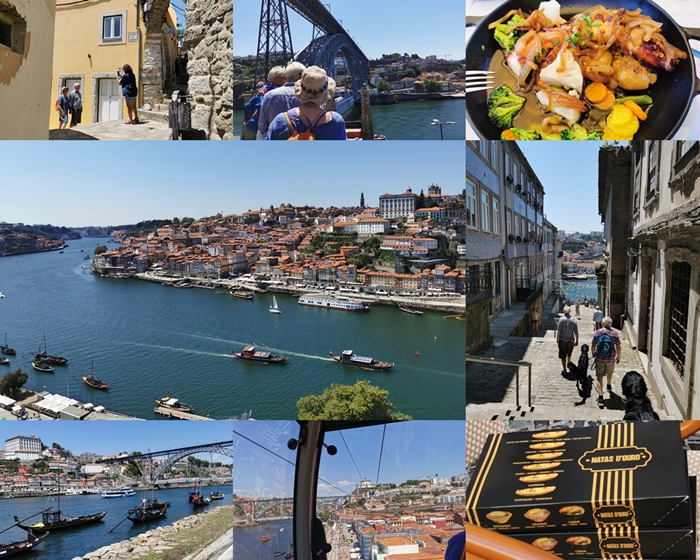 Very warm for both us and the dogs, but at least they got to swim a couple of times, and they seemed to enjoy the cable car ride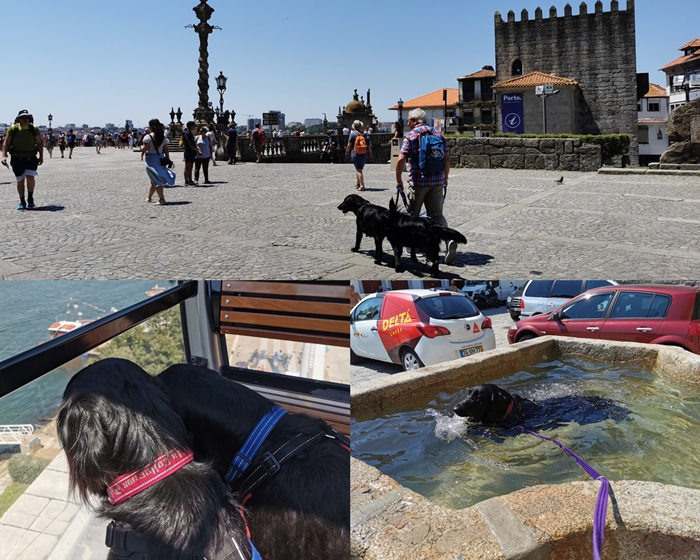 Time to leave Rui, we got some interesting tips for our next destination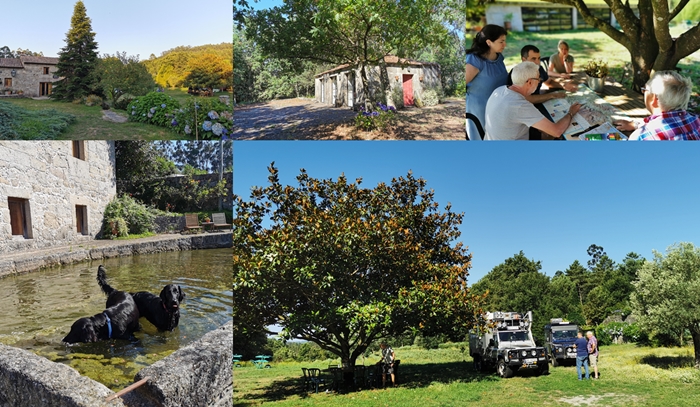 Nice drive towards the Douro valley – few camp sites here, so ended up in a not so nice car park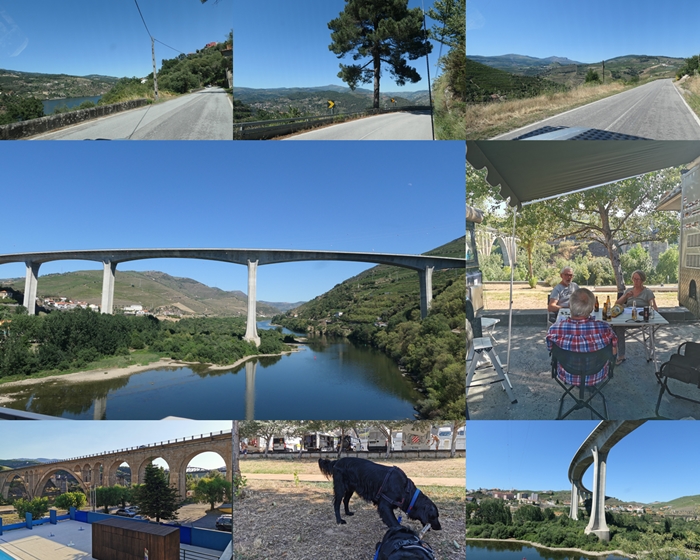 Beautiful Douro valley!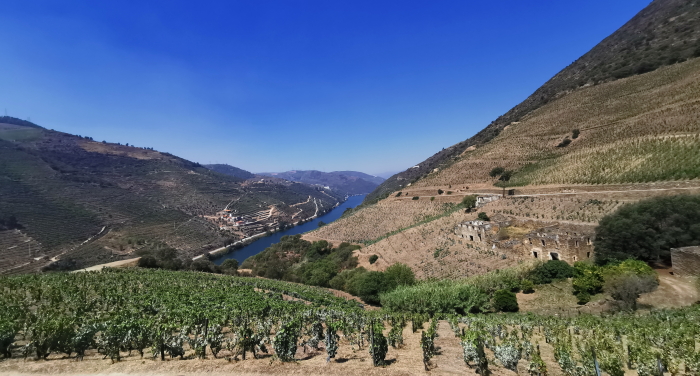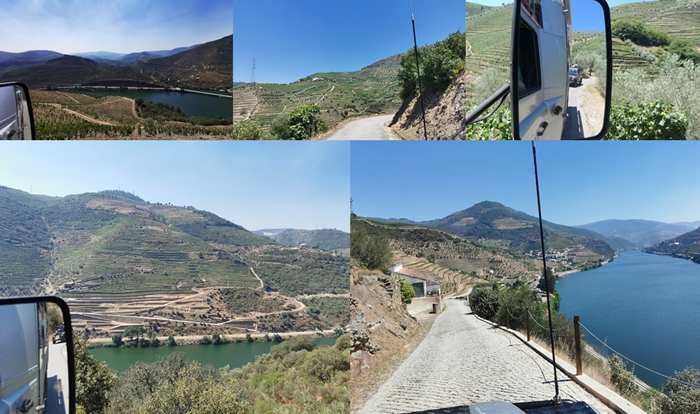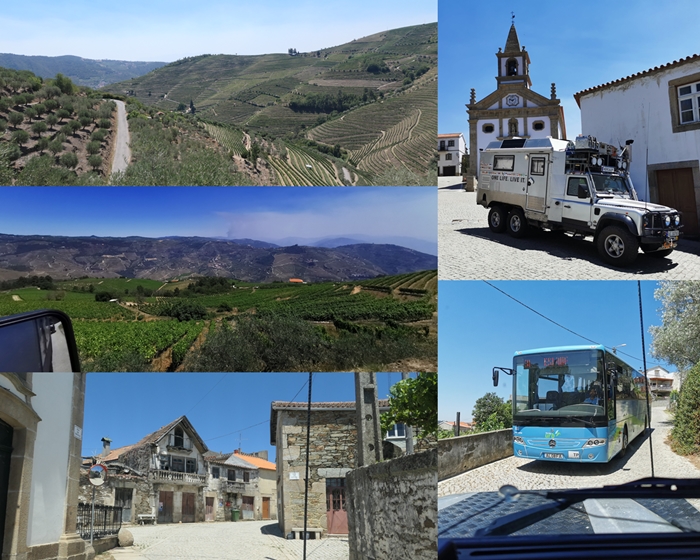 Seeing the heat wave coming closer, we decided to leave Portugal – heading for Spain and the mountains (and new adventures!)