[Day 44]
An adventurous day, first at the ger camp, and then in the flash flood outside UB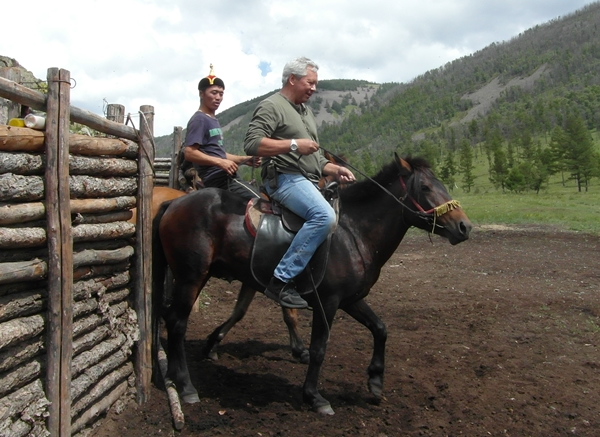 Woke up after a good night's sleep in the ger to a beautiful and silent morning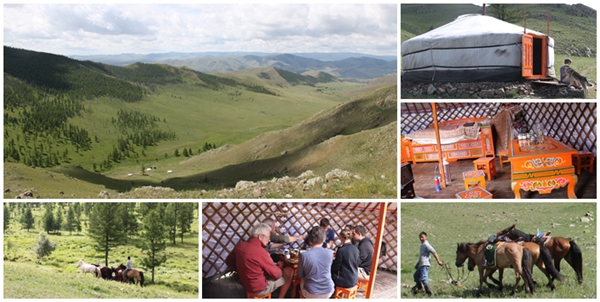 Went for a nice walk – green and forests and very different from the parts of Mongolia we have experienced so far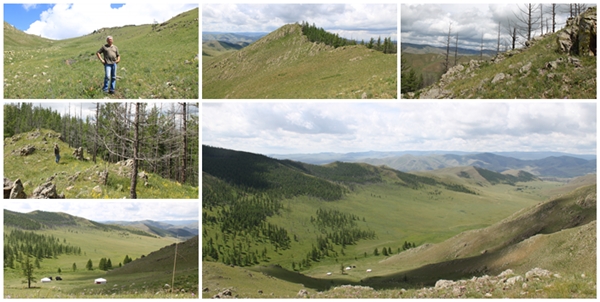 Flowers of all kinds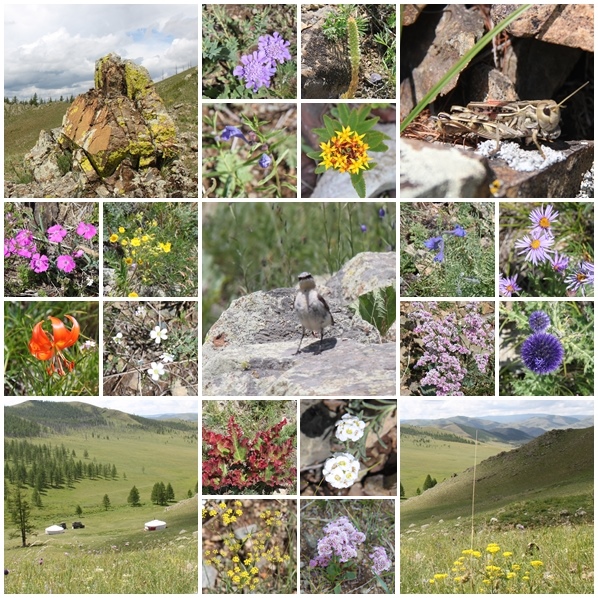 Managed to tidy up in the car and left some of the surplus with Jeanett and Puujee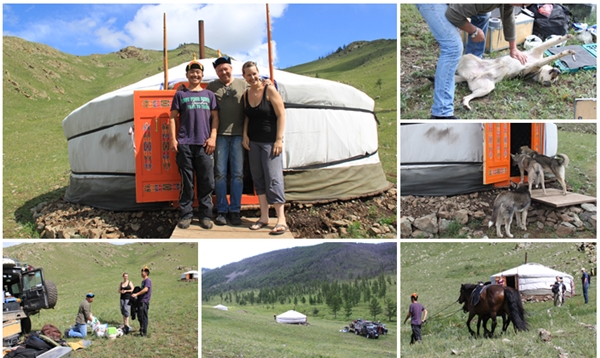 Puujee let us all try the horses (Atle won! He looked like he was born on a horse!)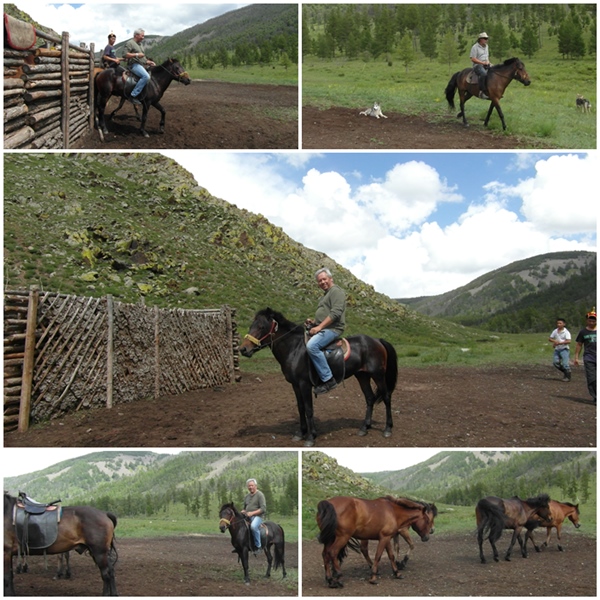 Thanks to Jeanett and Puujee for making our stay at their ger camp, Dream Adventure, a wonderful experience!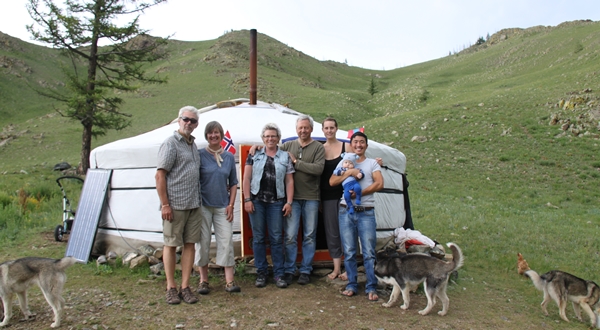 Jeanett and Puujee also have a project going where they try to open a day care center for children: A chance to dream again
We left the ger camp just as the rain was starting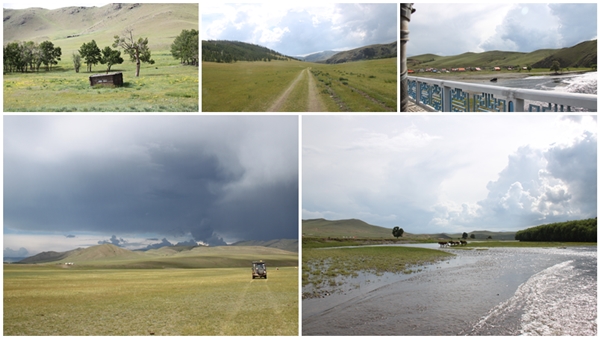 It was not ordinary rain, but a real thunder and hail storm! It hit the outskirts of UB hardest, creating flooding everywhere, sand and stone in the road, gers with water up on the wall and cars in trouble everywhere (which did not help on the ordinary traffic jam in UB)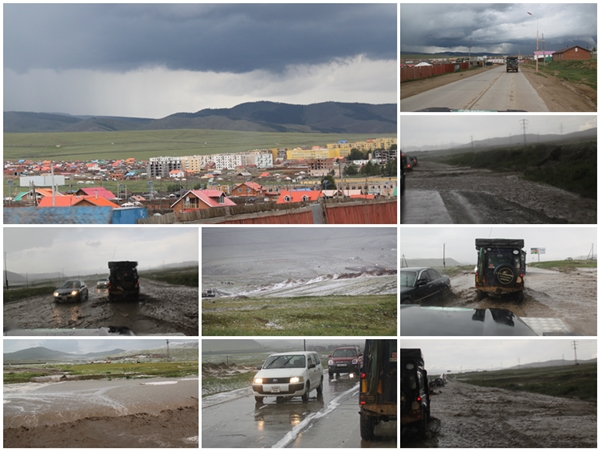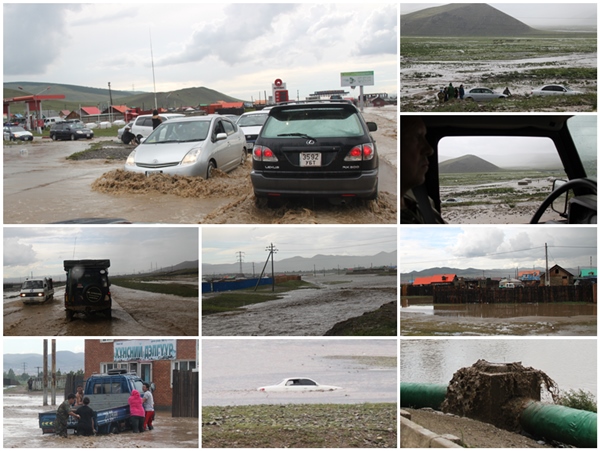 Photo Gallery:
See all plus additional images from this day. Click to see a larger image
Sorry:
- Please recheck your ID(s).
- If you are showing a private album, check that the "Retrieve Photos From" option is set to "User's Private Album" and that the Authorization Key is correct.