[Day 29]
On the border at noon to the sixteenth country on the journey: Russia




Still had a two hours drive to the border from Hotel De Luxe in Ust-Kamenogorsk

At the border: took less than 2 hours to get through – nice and professional. Finally in Russia we needed insurance for the cars, but remembered that we are insured. So while we waited for Tim and Isabel to get their insurance (with little success), we had a tour exploring the area. We found something that used-to-be-a fuel station, still with its, painted houses, nicely done vegetable gardens with more or less scary scarecrows and various animals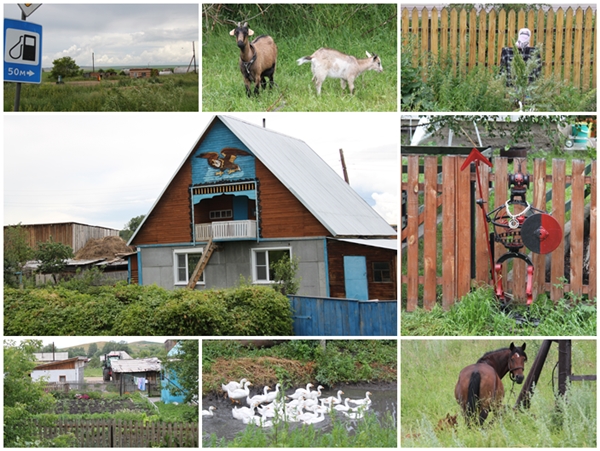 At first, roads were just mud, and made us think we might not get far today! But they soon improved and turned out to be the best roads we have had for a long time!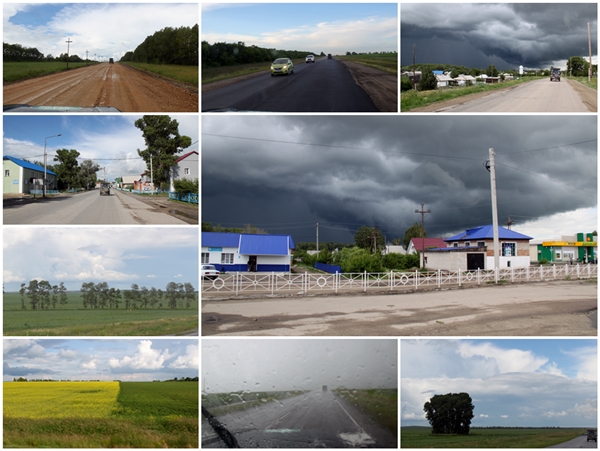 Approaching the city we were heading for – Barnaul – we saw houses that once were beautiful with ornaments and new as well as newly fixed houses in bright colours. We chose Hotel Barnaul, as that was the choice of the guidebook, and that was a brilliant choice (appart from the "club restaurants" with very loud musice. Luckily we were seated in a conference hall for dinner – apparently too old compared with the clientel in the "club restaurant". Meal was excellent!). Beautiful view from our window in 10th floor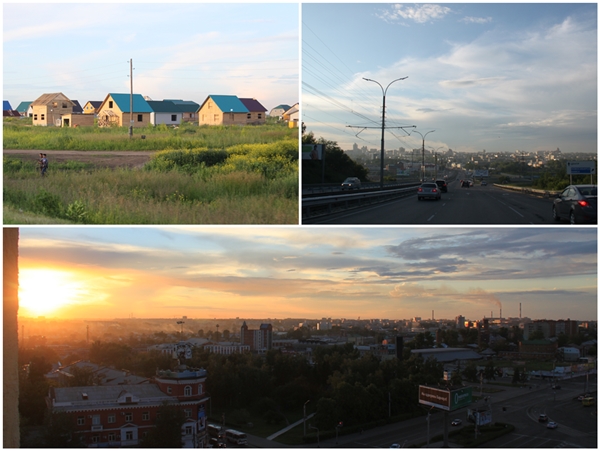 Photo Gallery:
See all plus additional images from this day. Click to see a larger image
Sorry:
- Please recheck your ID(s).
- If you are showing a private album, check that the "Retrieve Photos From" option is set to "User's Private Album" and that the Authorization Key is correct.