[Day 27]
Waking up early morning in the middle of a field feels good!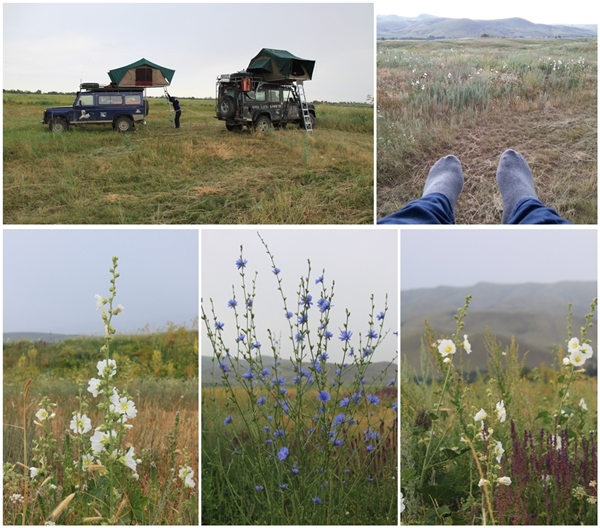 Got up early and left before breakfast so that nobody would spot us in the middle of the field. Drove a couple of hours before we stopped to make a nice breakfast with omelett. This was not our favourite day. Flat landscape and bumpy road with deep potholes making the cars shaking apart. (On the bright side: we were not stopped by police today)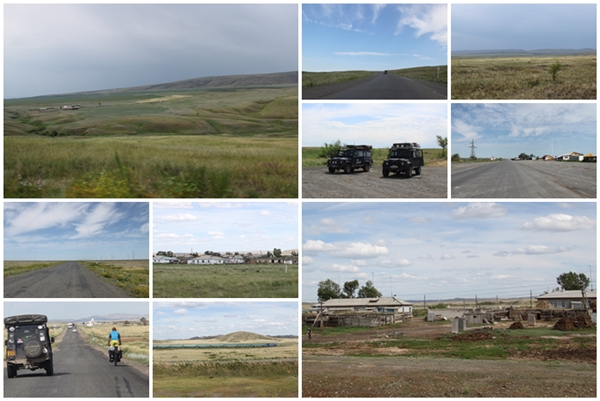 A little bit more to see as we got closer to our destination: the large city of Oskemen, or Ust-Kamenogorsk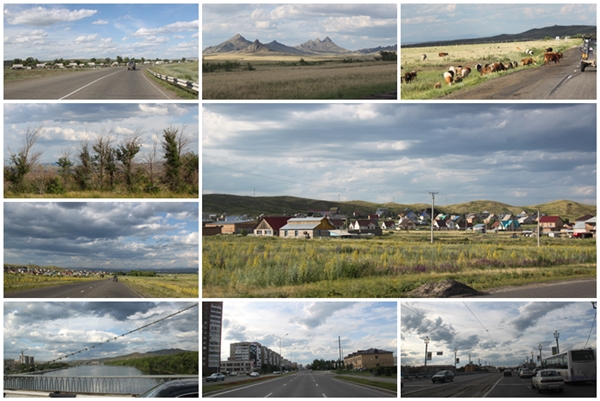 This was our destination because we had booked a hotel room at Shiny River Hotel already in early May. However, despite our confirmation from the hotel, they did not have rooms for us! Instead we found rooms in Hotel Deluxe, which turned out to be a wonderful place. The very entusiastic young man helping us was a true copy of John Cleese and Manuel ("Me know nothing") in one person! Fantastic service as he was struggling to remember his English skills, running back and forth between the counter and us, trying to sort out our registrations in KZ. We met other Europeans and a young Kazakh man who had studied in London. And they had proper wine at De Luxe Hotel (wine is actually a problem, as they prefer sweet red here)


Photo Gallery:
See all plus additional images from this day. Click to see a larger image
Sorry:
- Please recheck your ID(s).
- If you are showing a private album, check that the "Retrieve Photos From" option is set to "User's Private Album" and that the Authorization Key is correct.