[Day 15]
Driving through Turkmenistan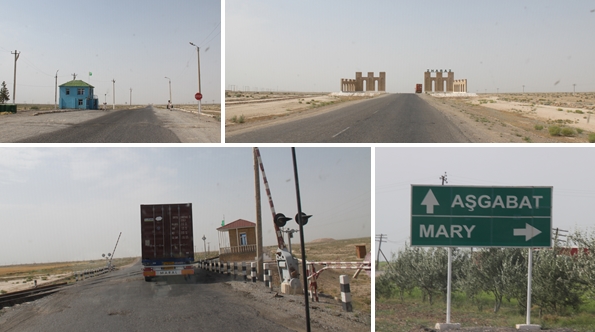 The border crossing closes early in Sarakhs (the city of pumpkins?), so we couldn't cross last evening. After a short night at Doosty Hotel we were prepared to be early at the border this morning. On the way we passed long lines of lorries waiting to get into the border area. The officer working with passports and papers we needed to declare was however not early at work this day, and including waiting half an hour before anyone turned up, it took 1 hour through the Iranian side. On the Turkmen side, however, it took us more than 5 hours! That includes a one hour lunch break for the working officer. We met one other tourist on this border (and the maximum it could take on one day is probably not more than 7, we reckon)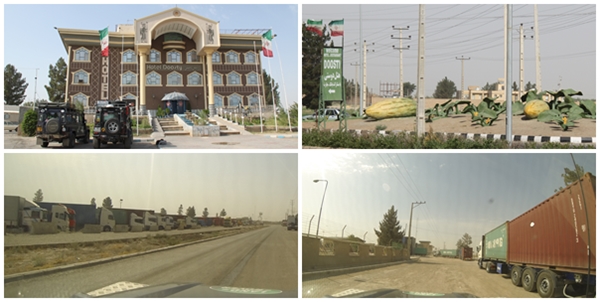 The roads were in such a poor shape that we did not manage to get further than Mary (about half the distance we had wanted to do). The locals seemed to be used to the bumpy road, overtaking us in high speed with ordinary people cars, partly on the right side, partly on the left side of the road, to avoid the numerous pot holes. We also saw a wide variety of transportation methods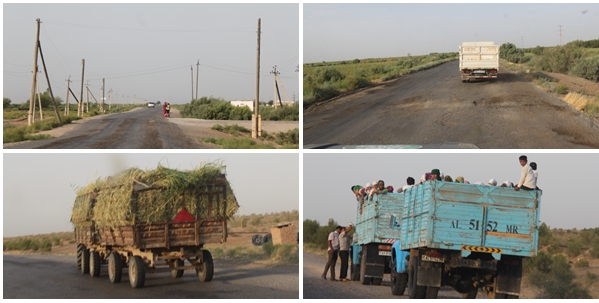 Apart from that, driving towards Mary seemed to be whole lot of nothing and a handful of camels


Trying to find the way to Mary. Navigation system does not work properly, and maps are not that detailed, so when the main road was closed and we had to do a detour, we struggled a bit to find our way again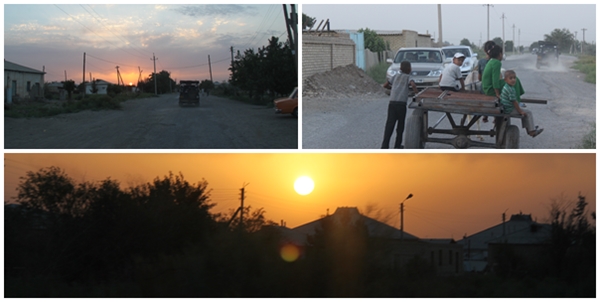 GPS does not work perfectly here, so we had to ask again before we could find the hotel. A man at a gas station jumped into his car and drove in front of us to the door, and we could have our first beer in a week! Ice cold!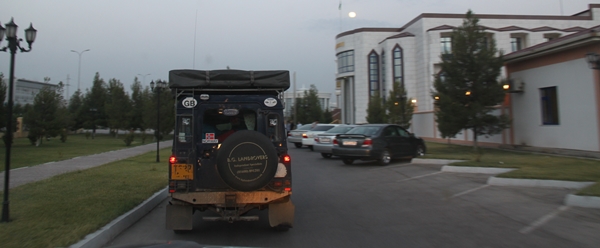 Photo Gallery:
See all plus additional images from this day. Click to see a larger image
Sorry:
- Please recheck your ID(s).
- If you are showing a private album, check that the "Retrieve Photos From" option is set to "User's Private Album" and that the Authorization Key is correct.