We were out on the ice yesterday!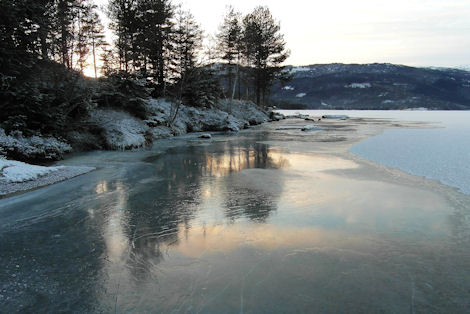 Feels strange to look back home from this side of the house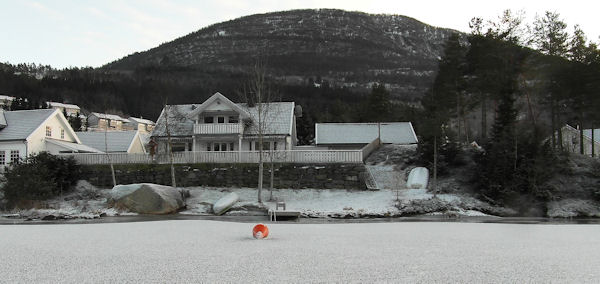 We hadn't seen anyone out on the ice yet, so we had to check


At least 15 cm is – definitely safe!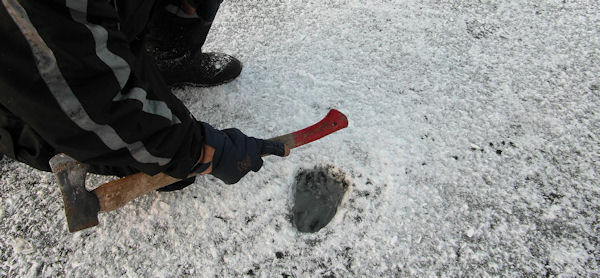 Beautiful light in the evening sun (uh.. this is 15.45)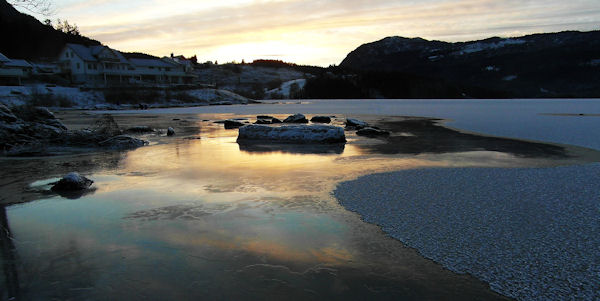 Today we woke up to yet another landscape! 15-20 cm snow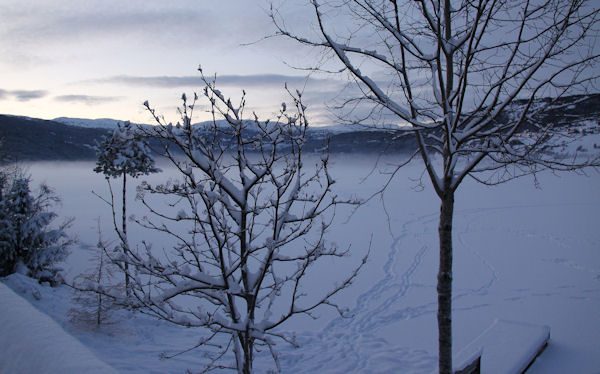 We still have happy birds – a lot of them now!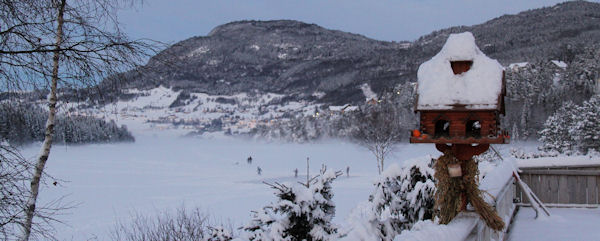 Ulf and Atle playing


A snowy Ulf