We visited Prague in early May this year.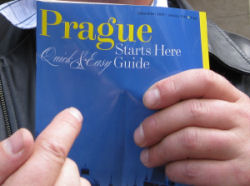 Like most other tourists we wanted to have a look at the famous glockenspiel in the middle of the town.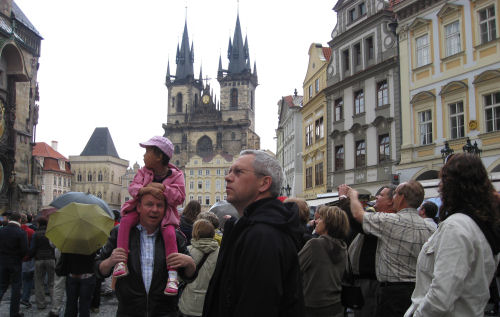 Um.. the photographer didn't get the right building at first.
There it was!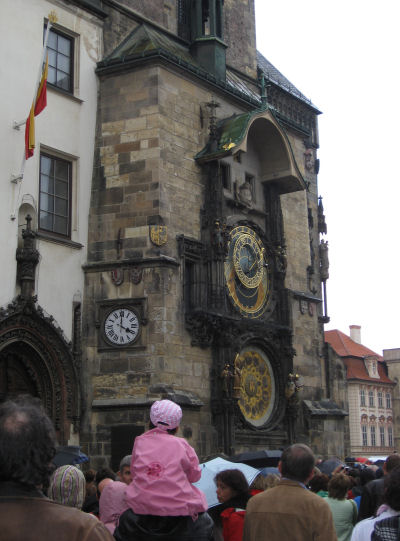 Uh .. to late.
So we had to wait for an hour for the next glockenspiel event.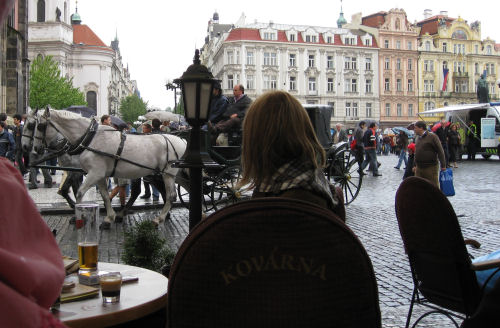 Luckily waiting wasn't too hard in Prague.
This time, well prepared, we even had the right building in sight.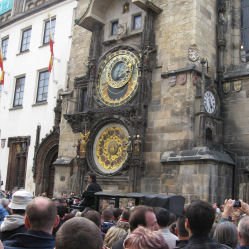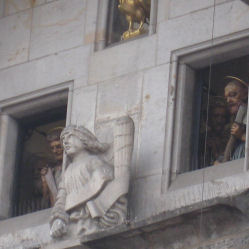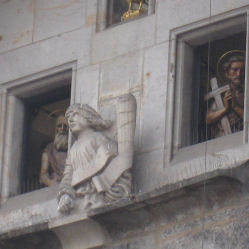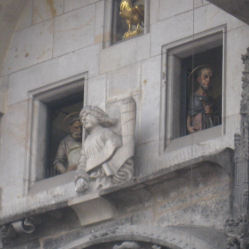 Praha is a nice place for a walk, with lots of nice views.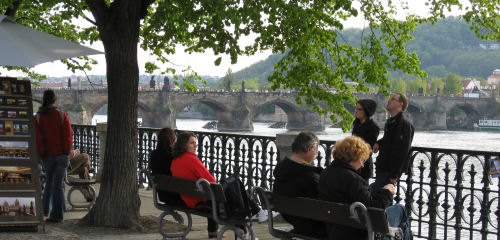 And so all the other tourists thought too..


So we took the train to Karlstejn, a small village not too far away.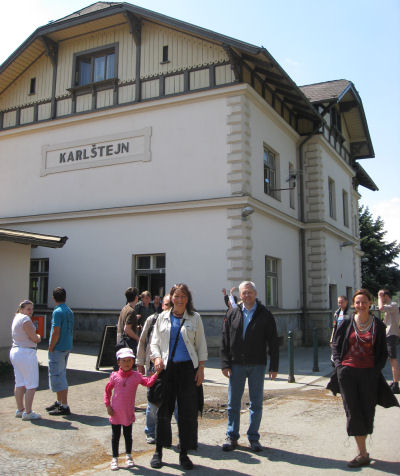 Wonderful weather and more space..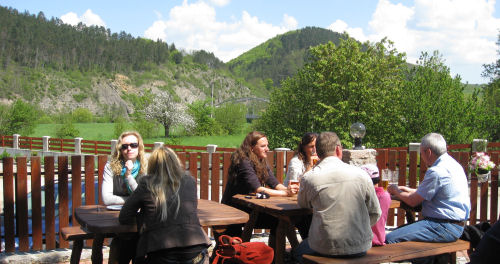 The alibi for going to Karlstejn was the local castle, which we visited – and Astrid even joined a guided tour, while the rest of us barely escaped back to a pub.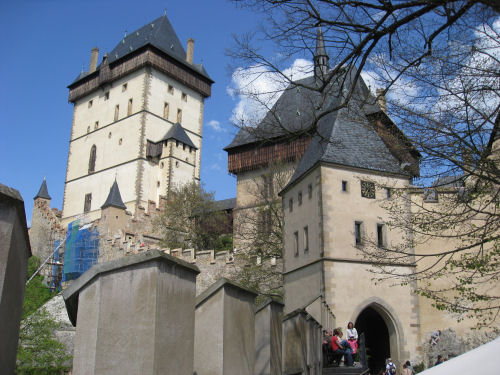 We fell in love with this fantastic Viszla – definitely the next race for us.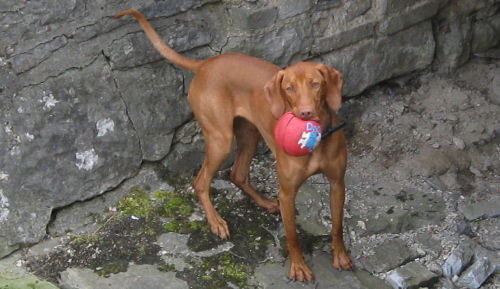 And just in time for the train back to Prague.