New from top to toe, inside and outside, while still looking exactly like the original, except the new pop-up roof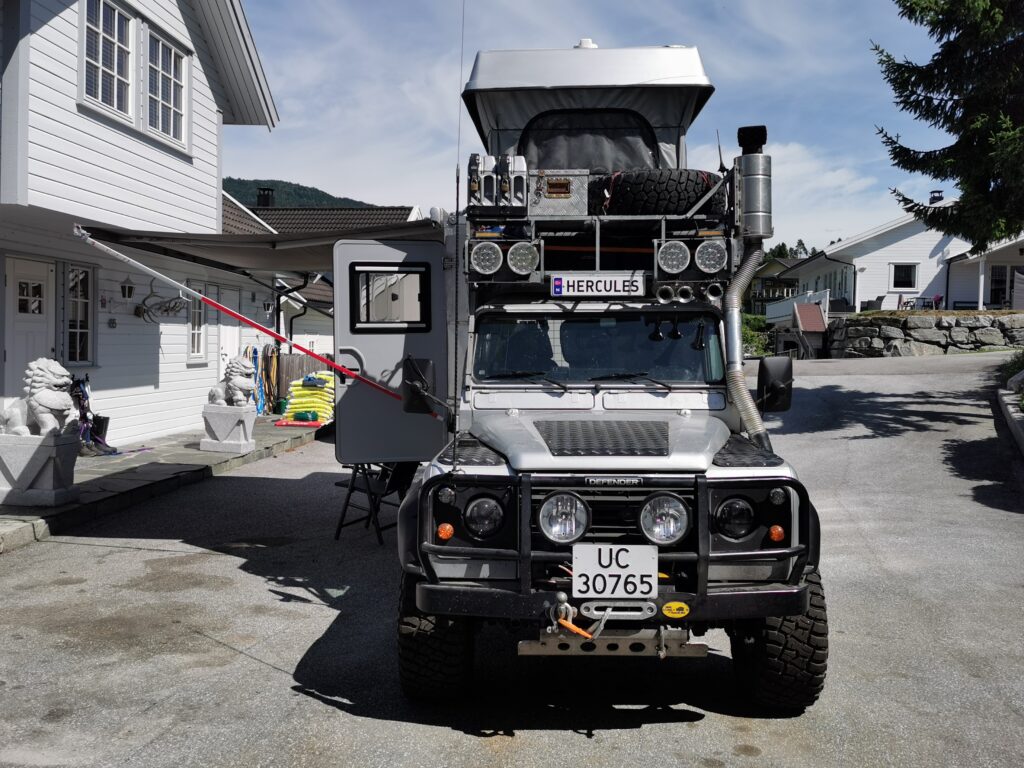 360 of Hercules' outside. The pop-up roof with our upstairs bed is the only substantially new feature.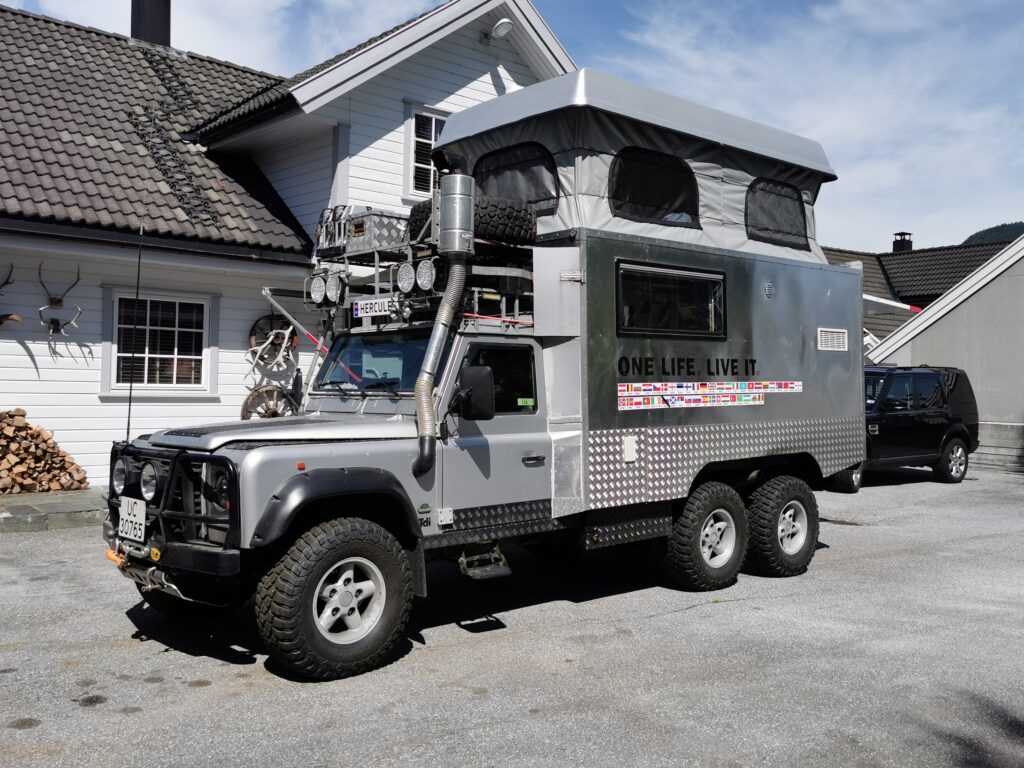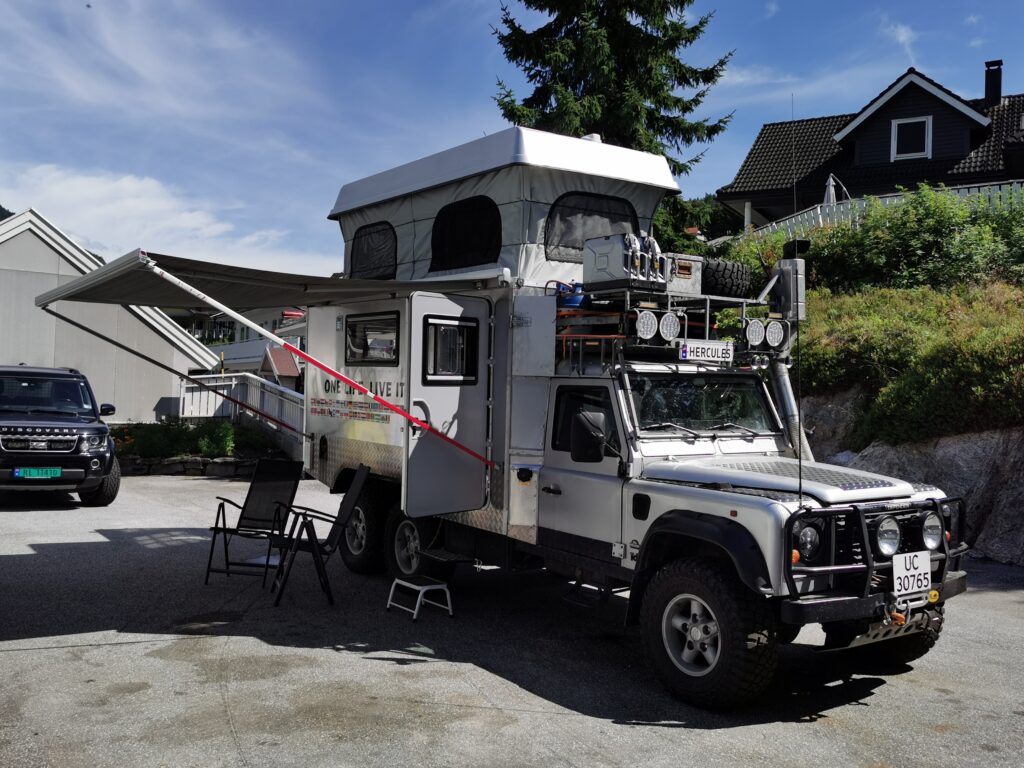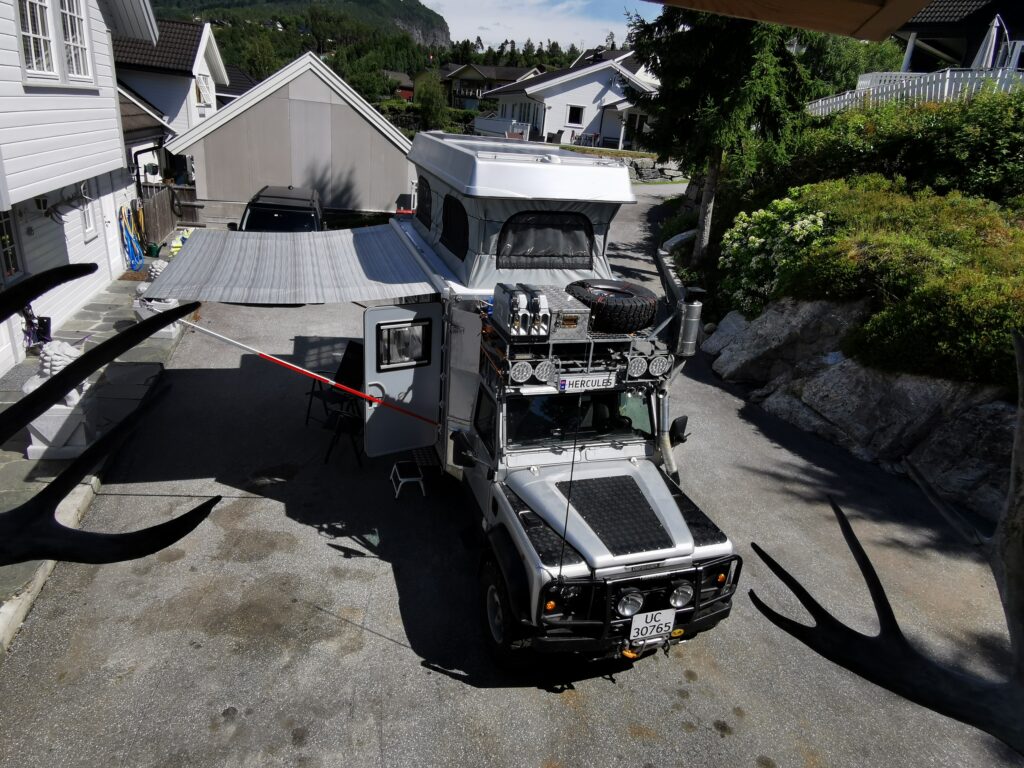 Interior is mostly like the original, except some improvements that make a perfect match to our needs, and the new materials and colours. And of course, also here the pop-up roof makes a huge difference – massive head space and an upstairs bedroom – video first, then photos and details.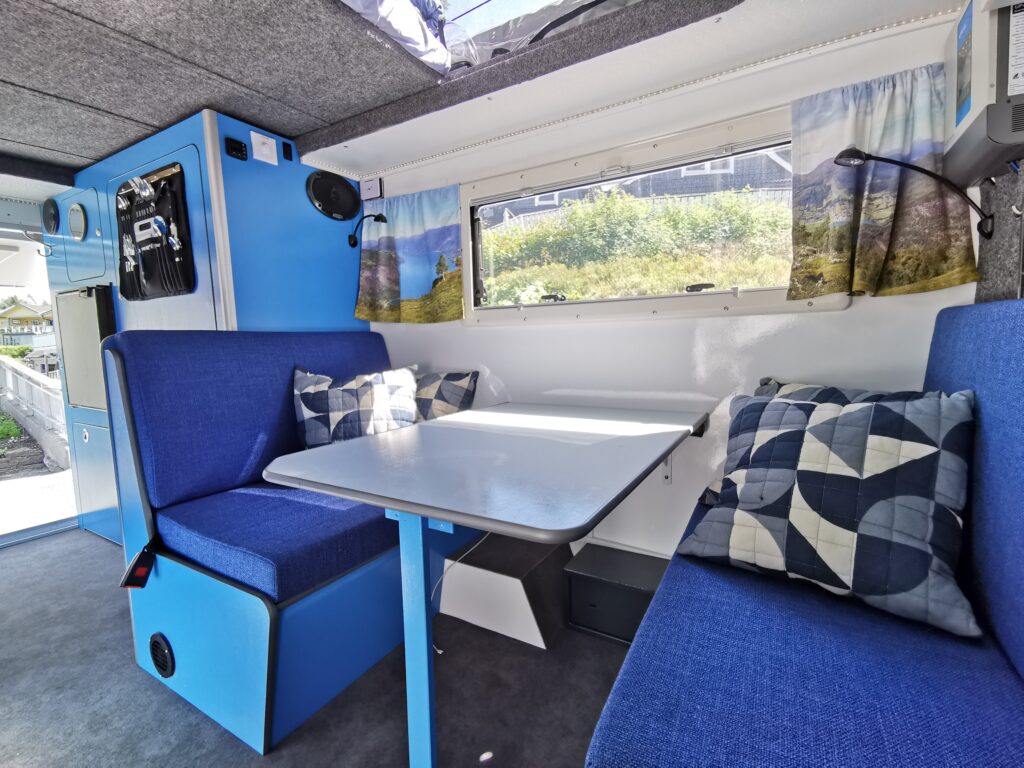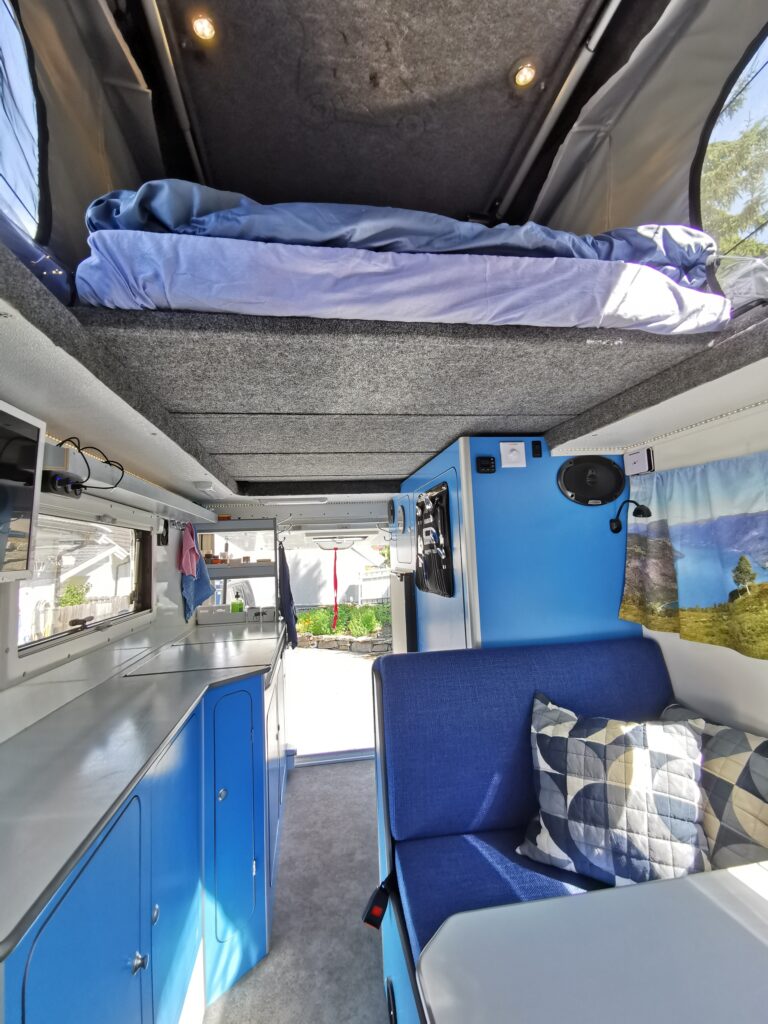 The bed can be folded back to give more space – the two photos show with and without the first part folded back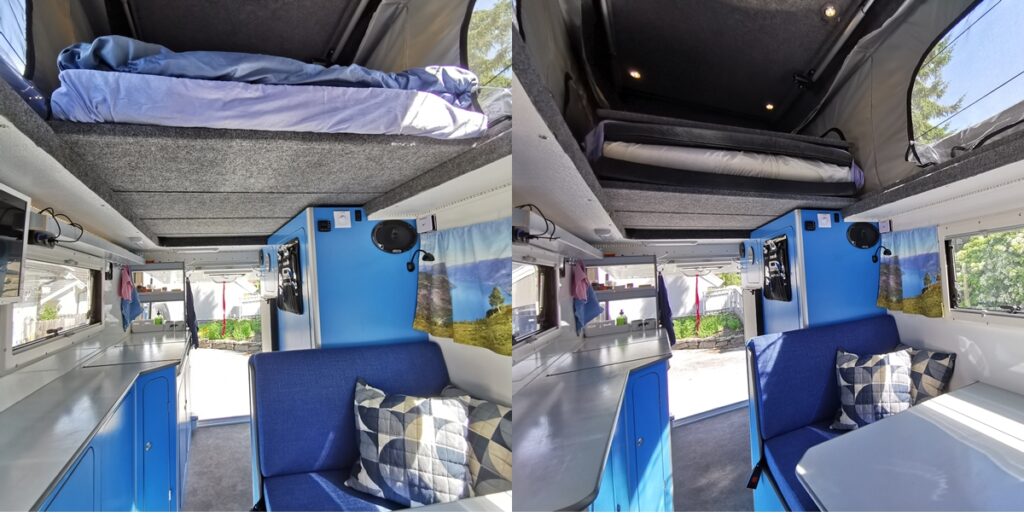 The pull-out toilet is also new – before there was a full toilet/shower room. Now we have a bathroom in the corridor, closed off with the door of the largest cabinet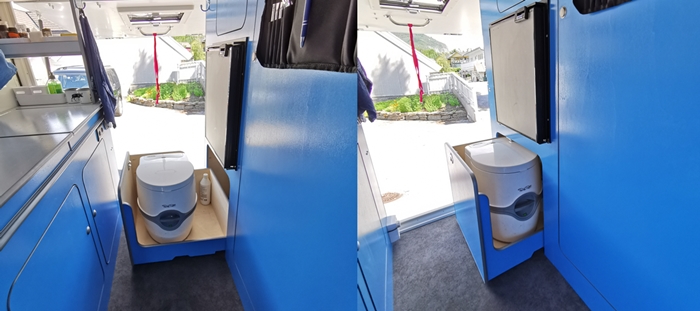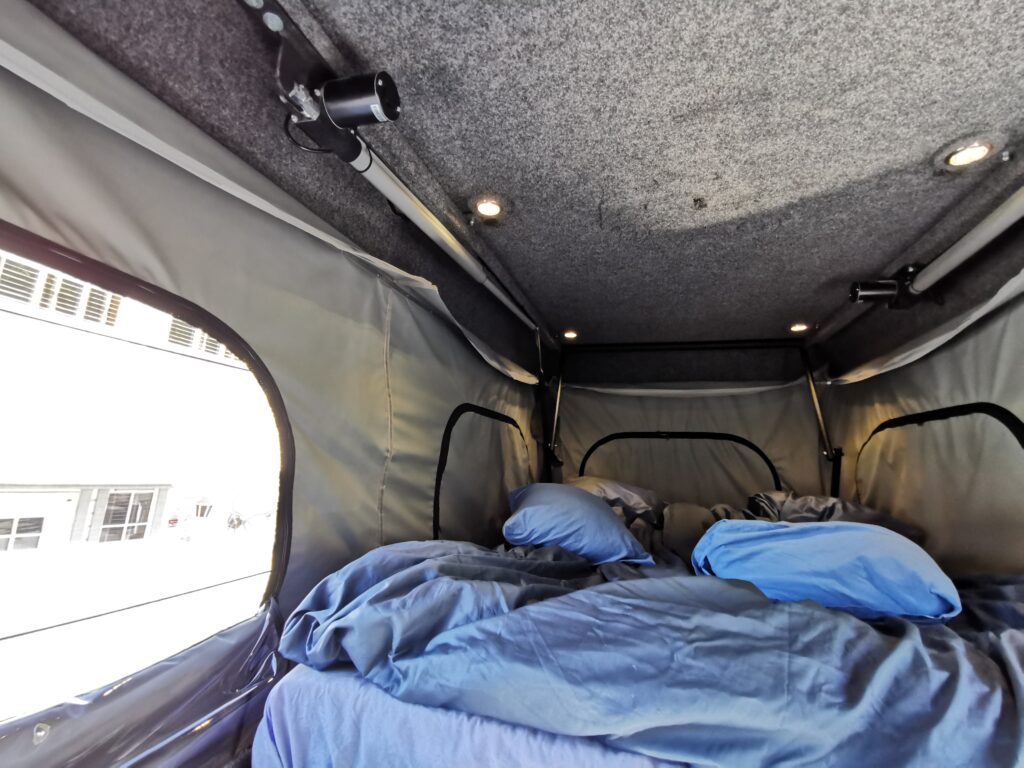 Our new bedroom is big! Pop-up roof by Colorado Camper Van. And of course wifi and a good antenna
We have everything we need when travelling – actually, we probably have everything we need, full stop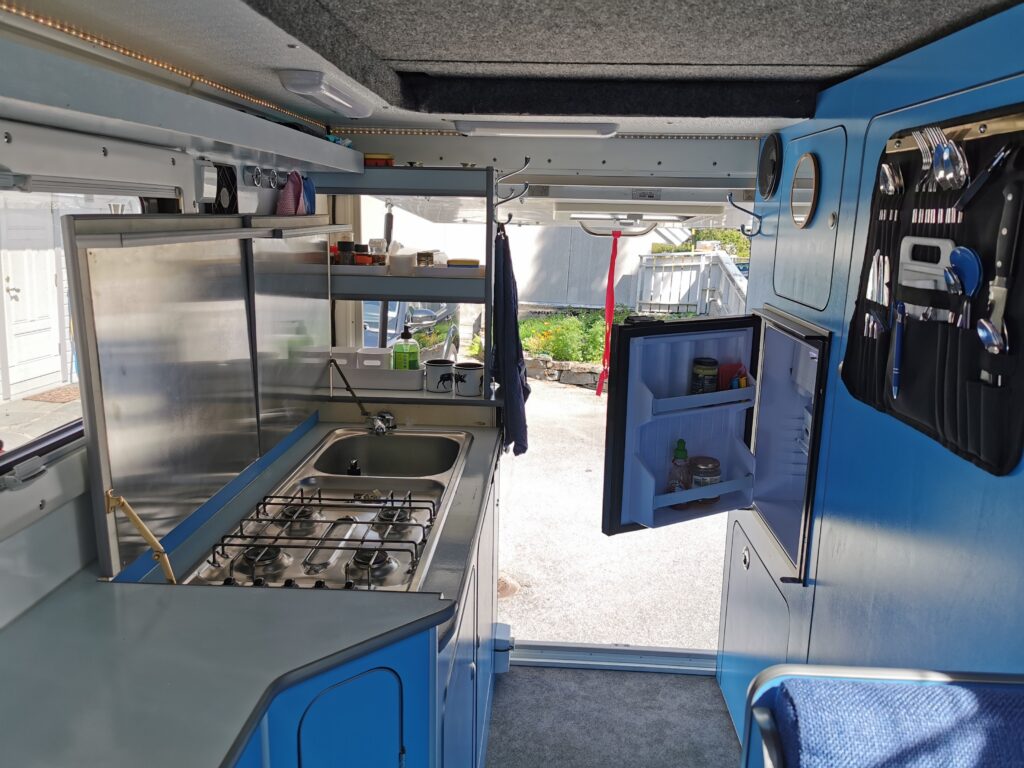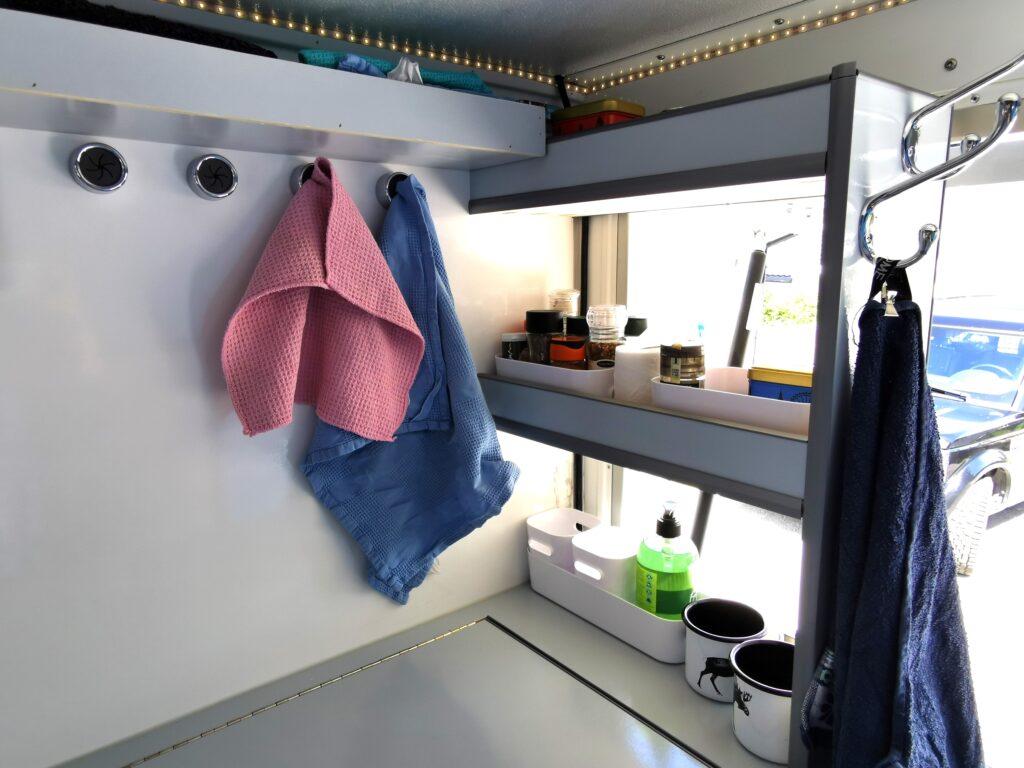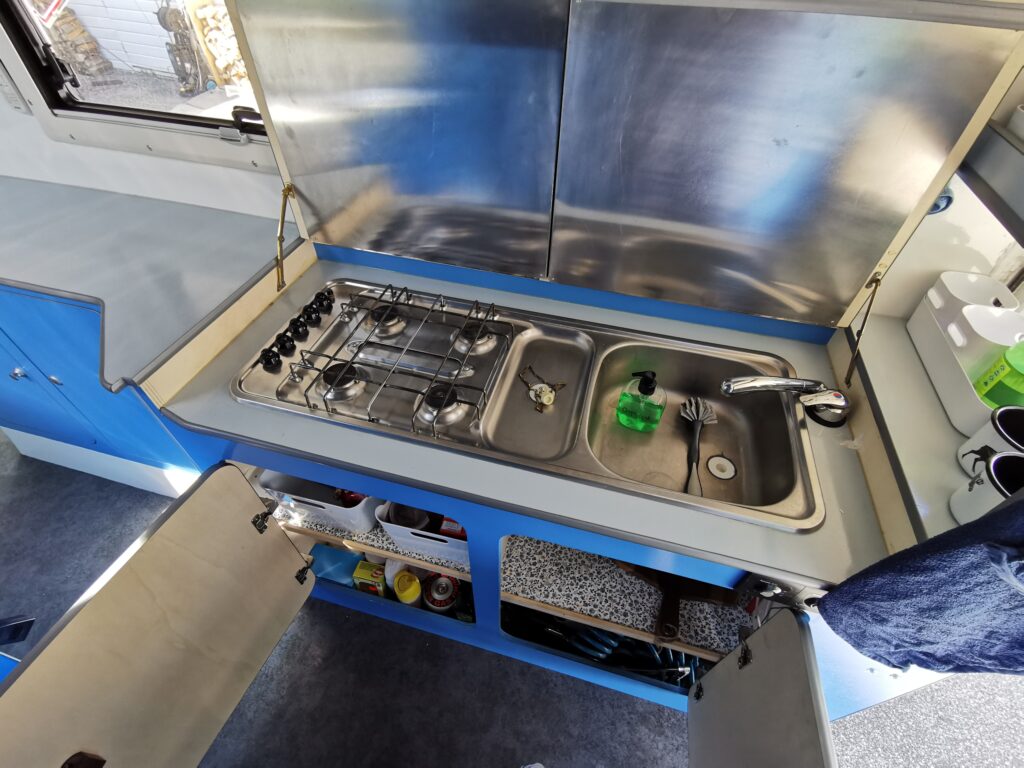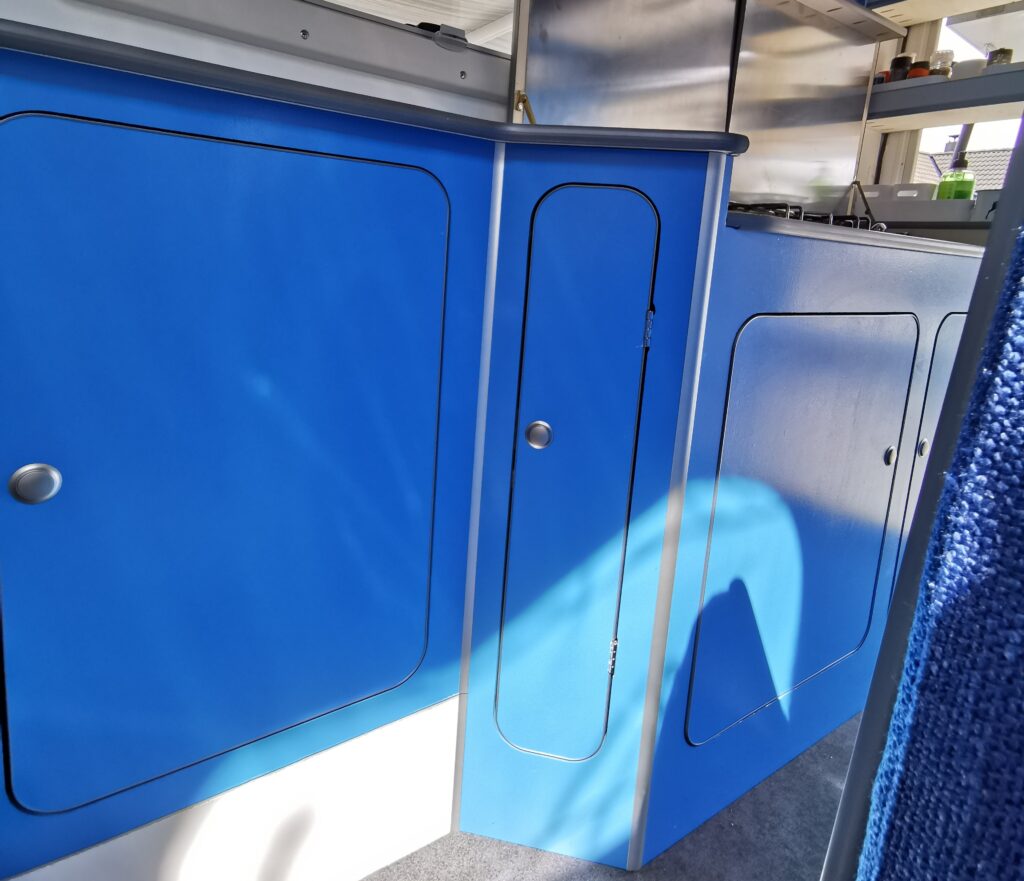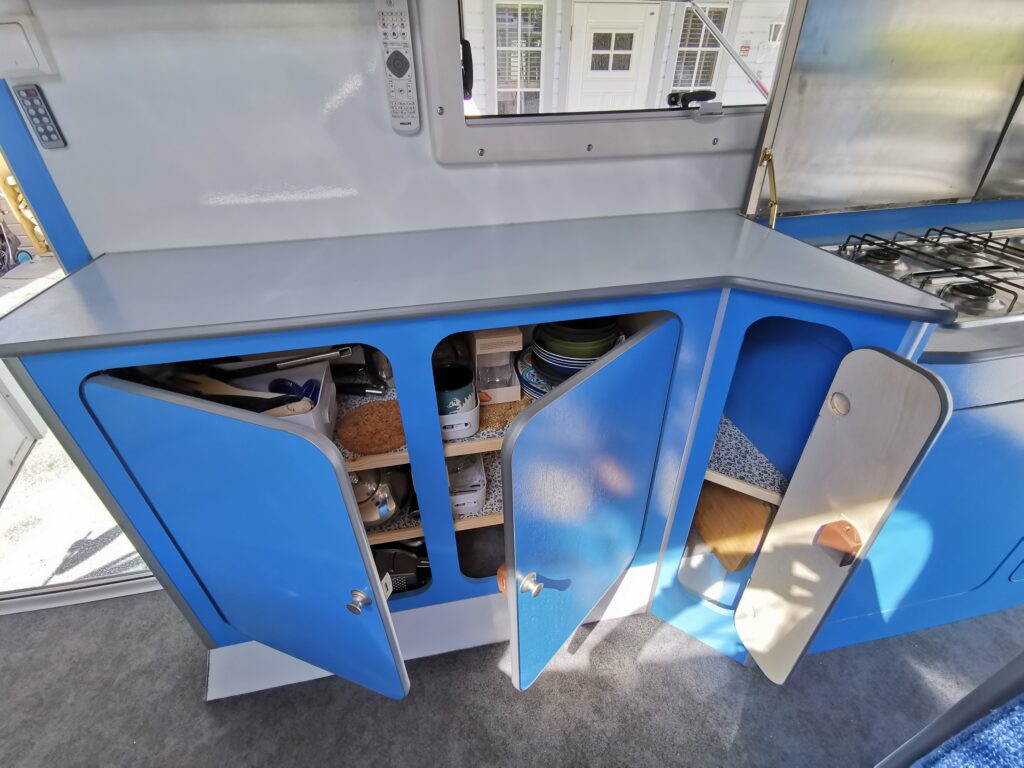 Cushions for the seats were made by Stene https://bystene.no/ – perfect size, material, colour!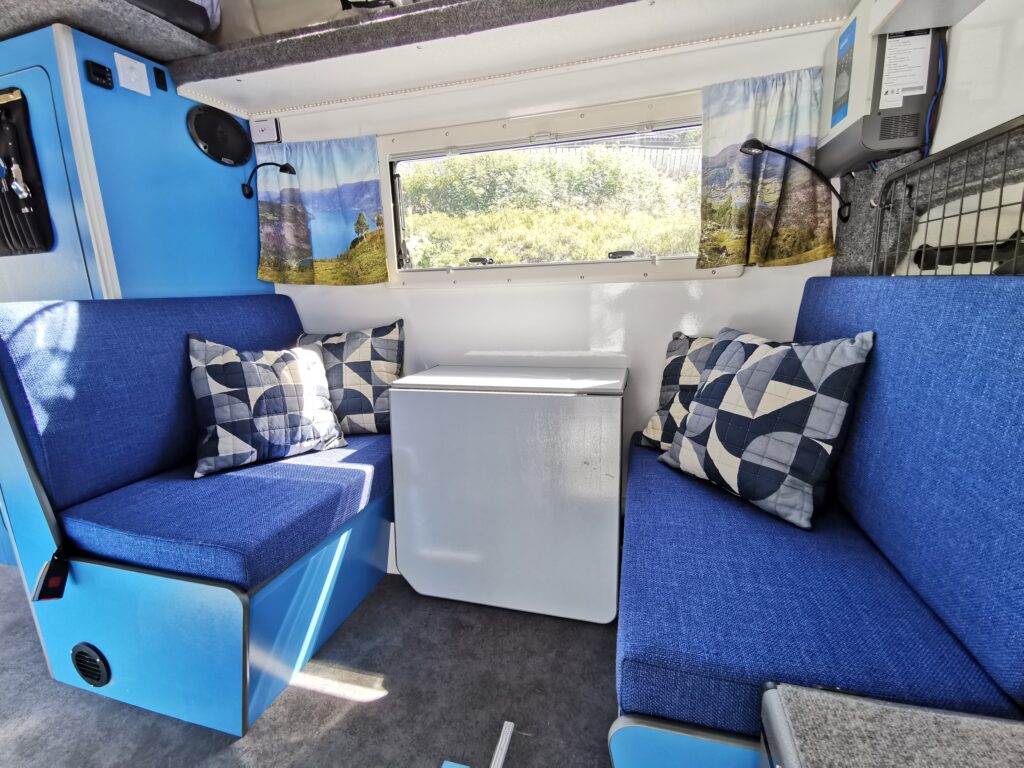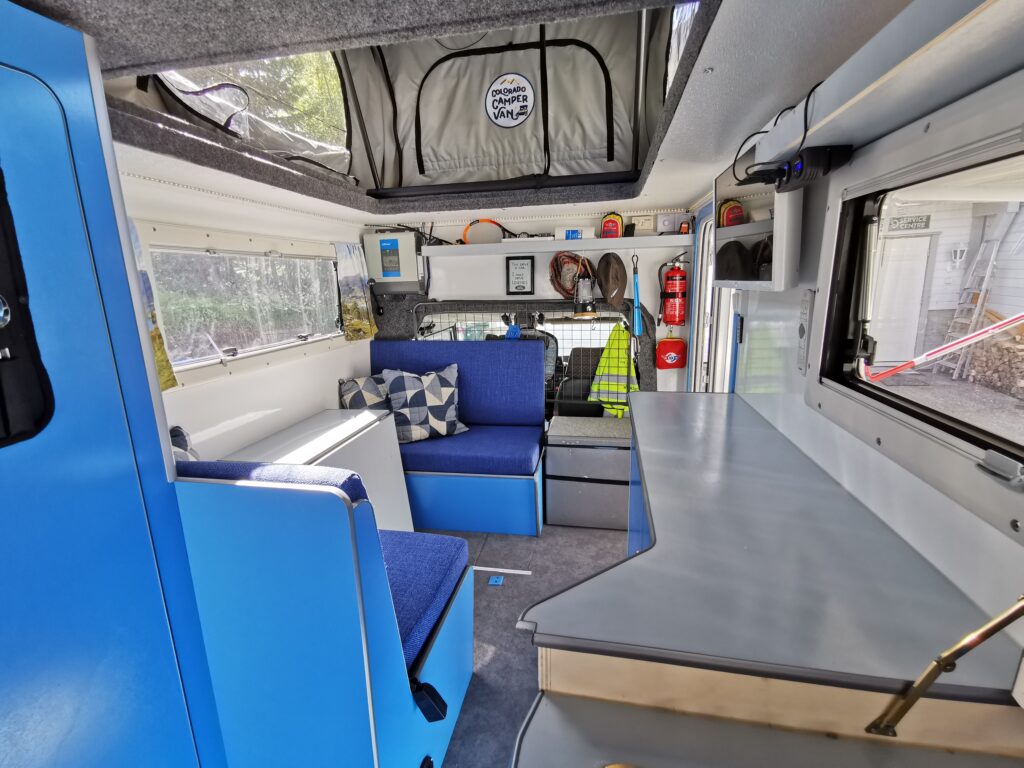 Door was made by NomadCampers in Germany – we picked it up last year on our way back home (good to know if you need a vet on your way back, there's a veterinary practice next door 😀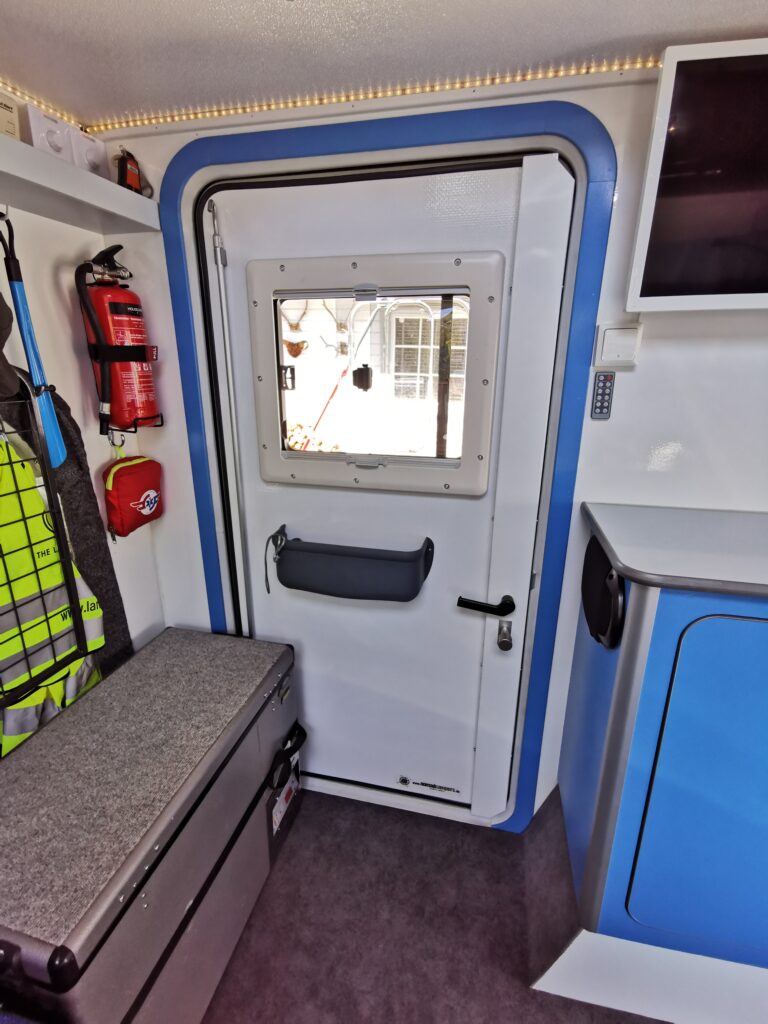 There's a lot of details, from safety to comfort and even an embroidery made by Elice 🙂