Hercules, a 6×6 from England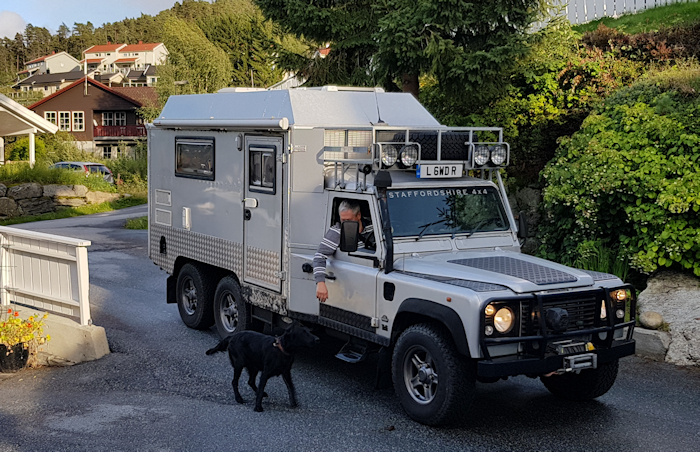 We stopped at Staffordshire 4×4 to look at Hercules – a 6×6 Defender (and someone put a 4×4 sticker on his front screen! iiii)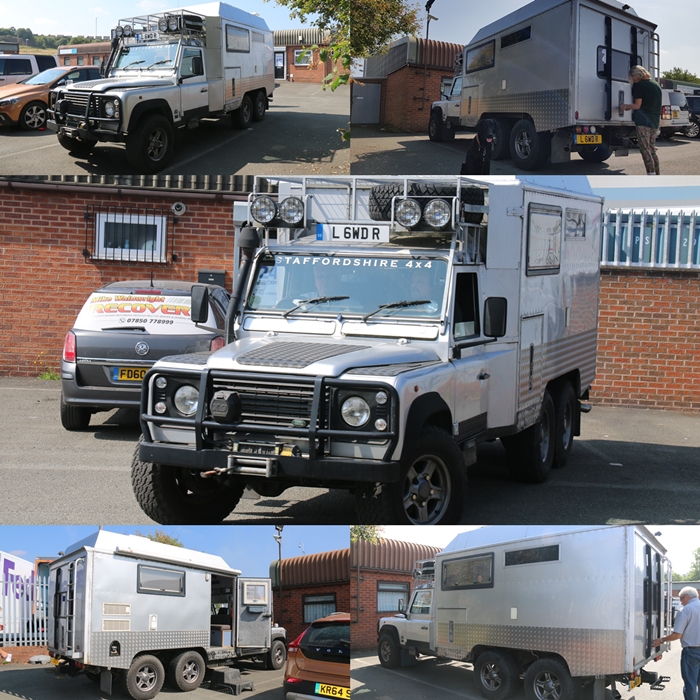 Looking everywhere, test driving, checking – it was beautiful!

But we had to continue on our way to Isle of Arran and Scotland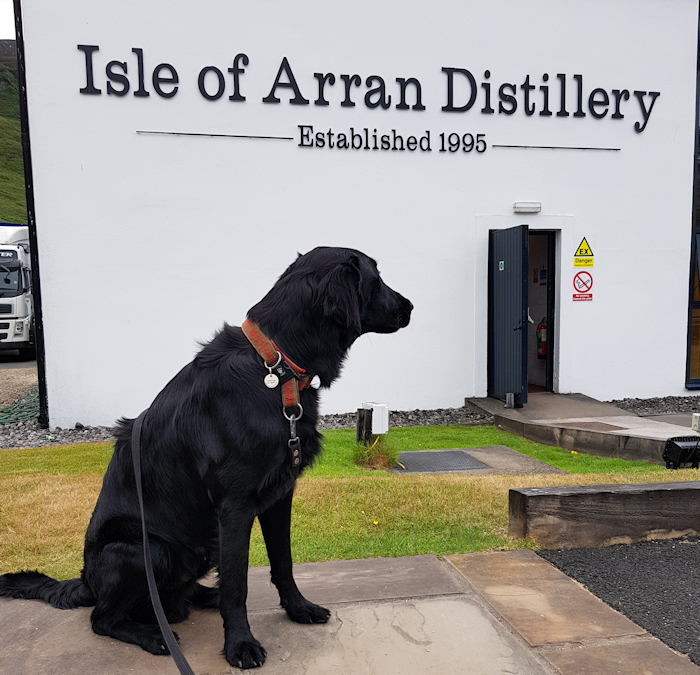 But we kept thinking about Hercules – and in August we decided to make him part of our LR family!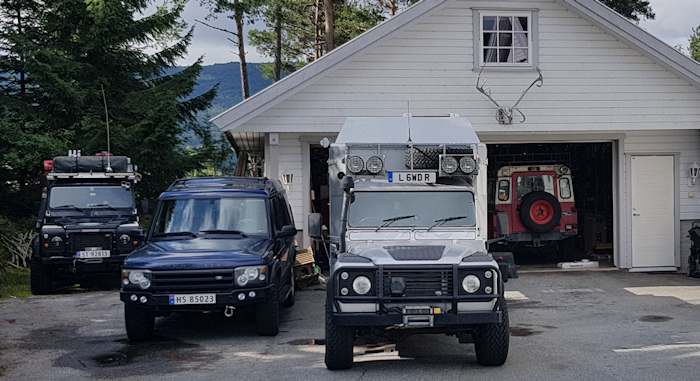 Atle brought him home, and we enjoy exploring life in Hercules – Fridtjof finding his place (not realizing that he is no longer a small puppy) – and we enjoying our first meal in Hercules accompanied by a travel program from Altai! (Perhaps no coincidence?)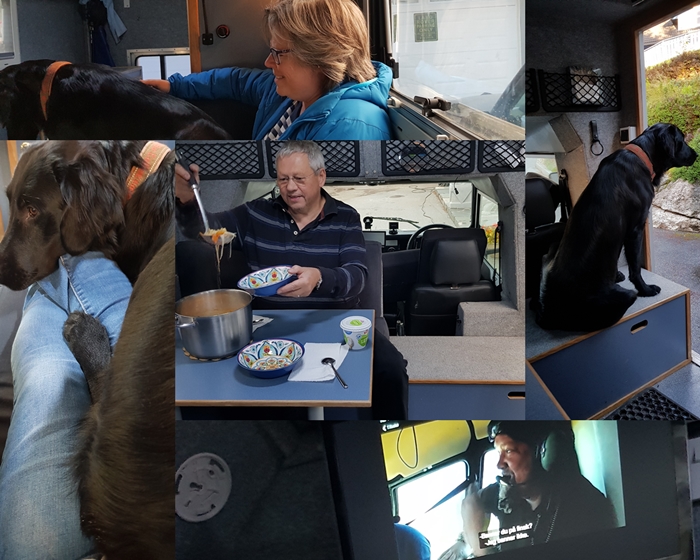 Hercules in Norway!