We had the great pleasure of welcoming the Zapp family to our home this week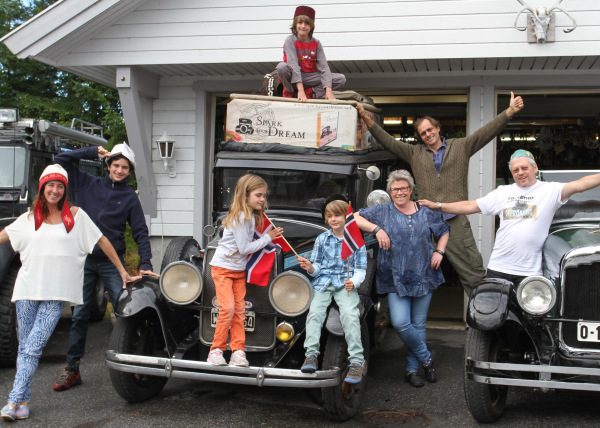 A family of 6, traveling in a beautiful 1928 model that has taken them from Argentine, all over the world, and finally to Norway. They had a little trouble with the car in the Aurland mountains, so Atle could go and rescue them and bring them safe to our garage at Hafslo!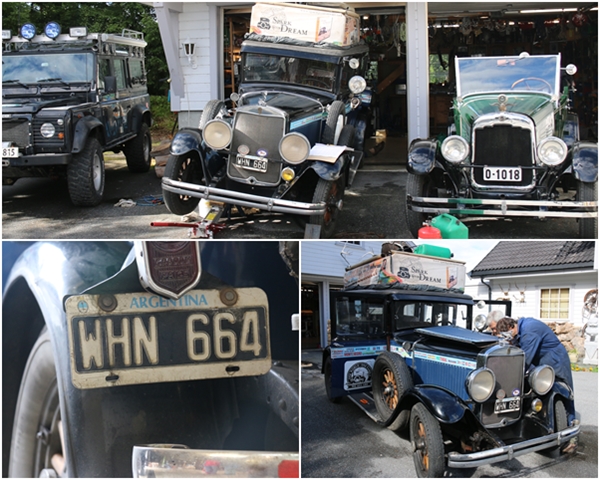 We have never seen a car with a license plate from Argentina in Norway before!
We got great company and fascinating stories, and we hope they had a little taste of life at Hafslo.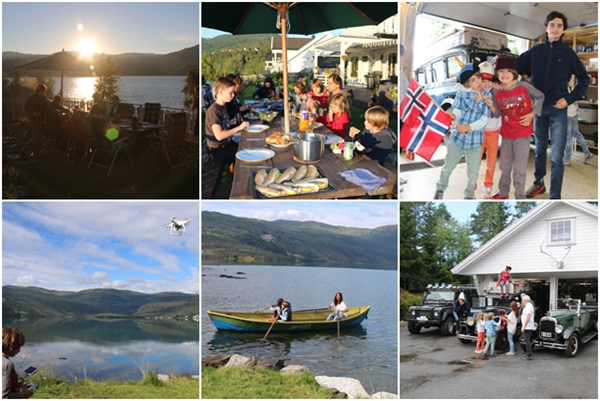 Time to say goodbye! With our 1927 Reo Volverine in the front.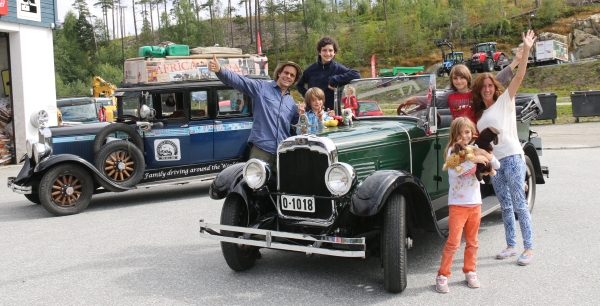 They are moving slowly towards North Cape, and if you want to invite them to stay with you, please contact them on Facebook.