Cars ready for the return from UB



Our last week in UB – sorting the return of the cars, Hilde working with research interviews, finding the new puppy (named Vasall from the breeder, but we are discussing if he might be a Gjenggis Hann, a Bjarne or a Filou), and visiting restaurants (photo is from BD Mongolian Barbeque, which we can recommend. Other nice restaurants: Veranda (great food, wine and service), Hazara (also great food, wine and service), The Ivy (where we were treated like kings and queens, and they served great food), the Irish pub Grand Khan (slow and not so good service, but nice beer and okay food), and don't forget to try the coffee shop at second floor in the expensive mall (with Louis Viton and other posh shops) next to the Sukhbaatar square, recently renamed Chinggis Khaan square – they have the best coffee we have had for a long time!). Chinggis Khaan hotel worked well as our base for more than a week – and it was HQ and finish line for Mongol Rally 2013 (but we arrived first!)

Wagner, the Land Rover Dealership, had taken care of the cars over the weekend and had had them cleaned up when we came back Monday morning to clear out the cars and make them ready for the container freight. The Swiss couple came to meet us and we could move quite a few liter of diesel from our cars to their car. The tires we have are solid! But even they had deep marks after driving in Mongolia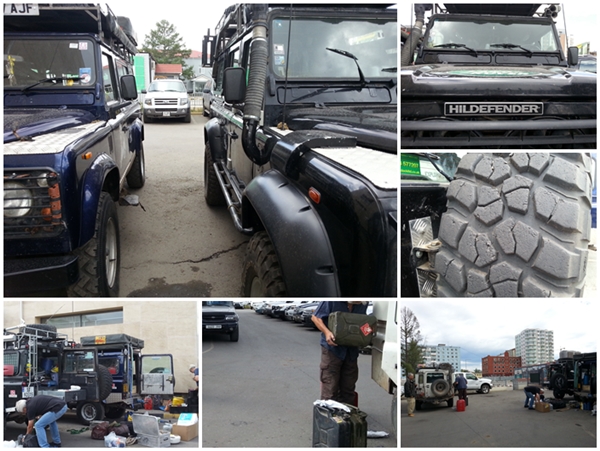 Off to the freight company, Landbridge, and the "blue" building with their office (no, it wasn't blue anymore, so when looking for their blue building we were a bit confused in the start). Tiny hiccup on the way there: Tim & Isabel's car ran out of diesel, so we had to use the tow-bar again

We drove out of the city, into a place with containers, but not much seemed to happen there, and the freight people left us there without explaining anything. But they did come back for us, and they had found a container for us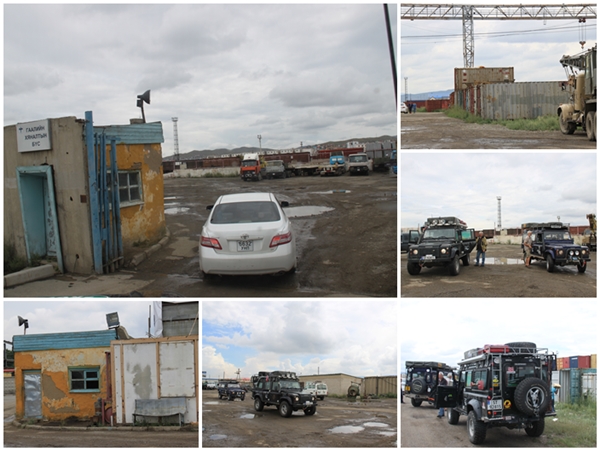 Checking and double-checking everything. Eeyore looked more worried than normal (perhaps because Tigger and Winnie-the-Pooh were hiding behind plastic bags filled with hats and other souvenirs)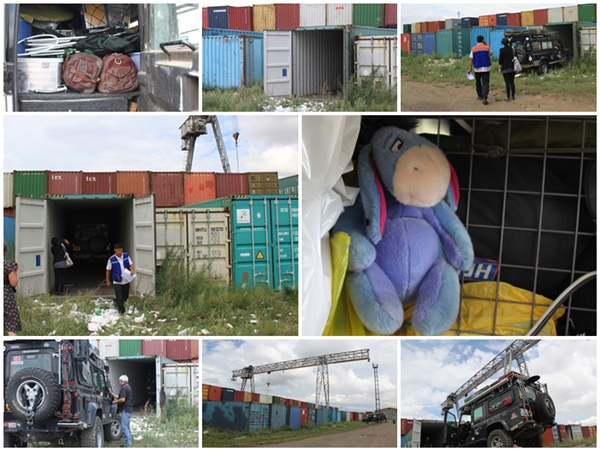 The HILDEFENDER enters the container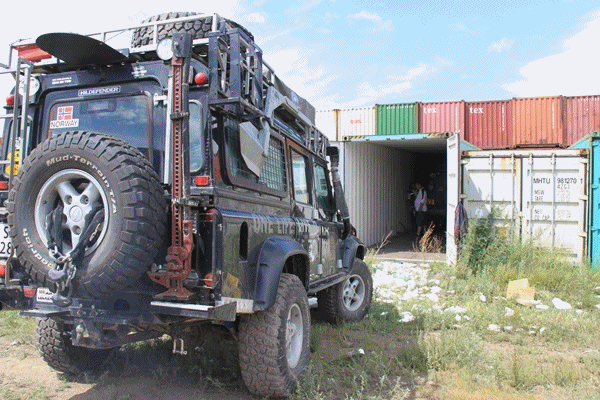 Tim updates his tracker for the last time. With both cars in the container it is time to say goodbye, to cars that had worked so hard for us, as well as to people! Thanks all, for making this a fantastic journey!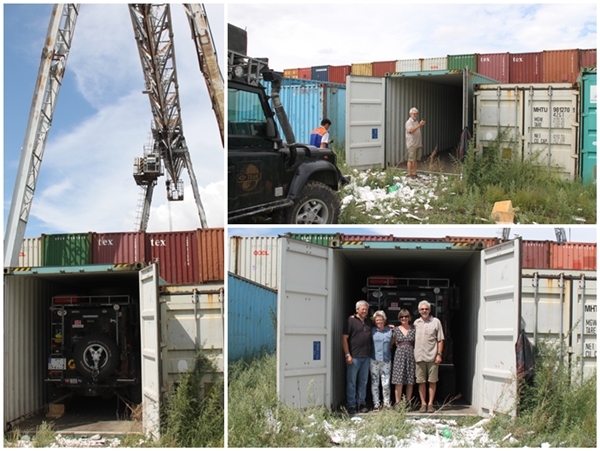 Leaving UB and Mongolia, we could see the landscape from another angle. Currently in Istanbul with the next flight tomorrow morning (and who would have thought of asking if the luggage could be sent only to Istanbul instead of being sent all the way to Norway…)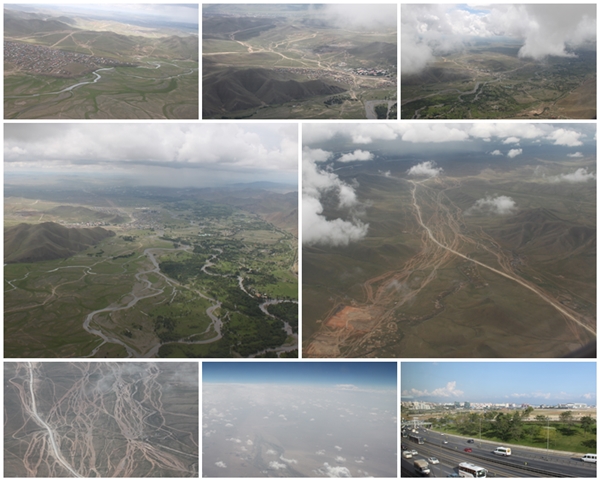 Photo Gallery:
See all plus additional images from this day. Click to see a larger image
Sorry:
- Please recheck your ID(s).
- If you are showing a private album, check that the "Retrieve Photos From" option is set to "User's Private Album" and that the Authorization Key is correct.