[Day 36]
Big event of the day was the Mongol Rally Garage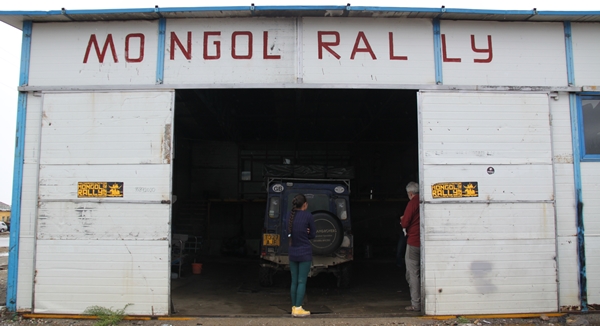 Got up with the camels and set our GPS to Altai, as it was raining anyway. Goats pretending to be wall paper to get away from the rain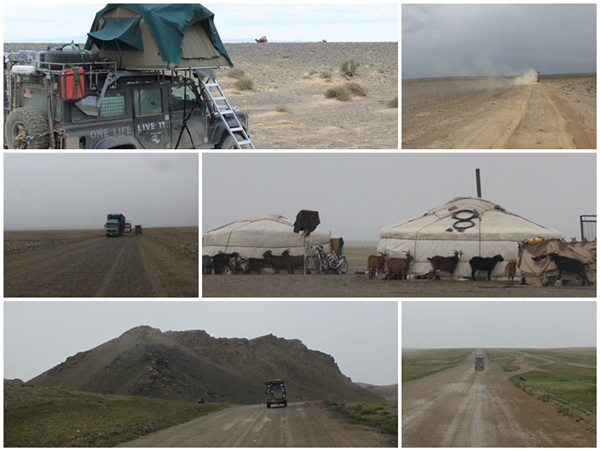 Coming into Altai. There's an airport! And we found what we needed: a garage, even with a Mongol Rally mark, and a couple of older Mongol Rally cars that did not get any further. Got the shock absorber bracket welded. We even had the cars cleaned!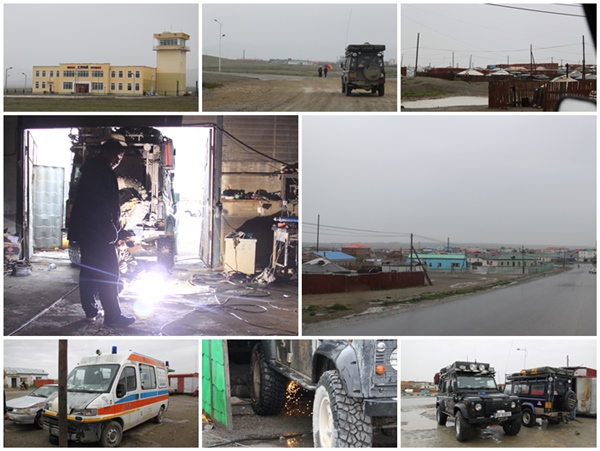 Driving around the city to find an ATM (not successful)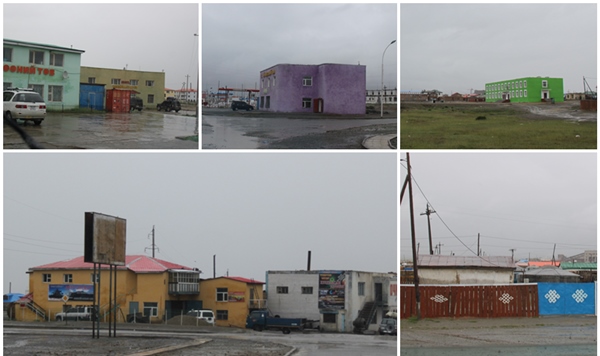 Leaving Altai, going toward Biger, we had to pass over a mountain, more than 2600m, with rain and fog and slippery road. Much better weather on the other side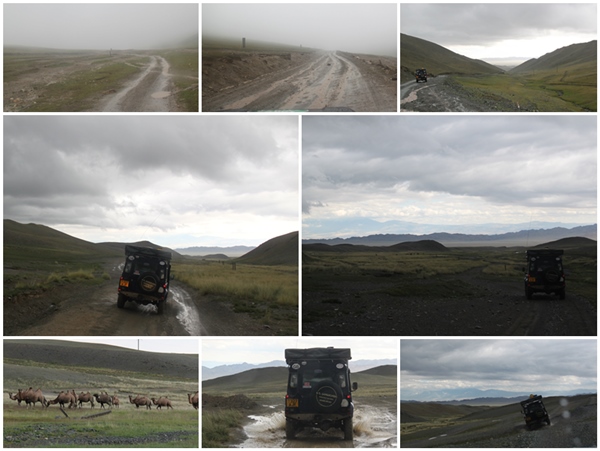 Continuing towards Biger, over a swamp area, and we found a skull!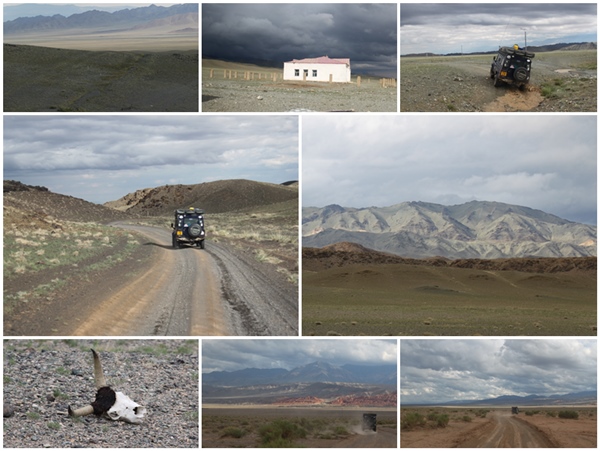 The newly washed cars were only clean for 5 minutes! Driving straight through Biger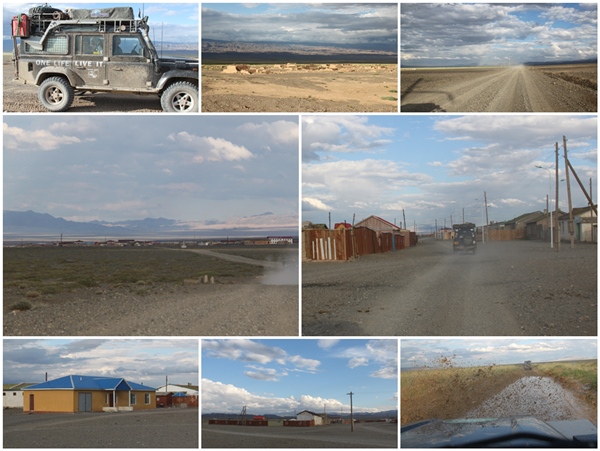 Yes, we did learn, finally. So we did secure the awning. But tonight we had only nice weather!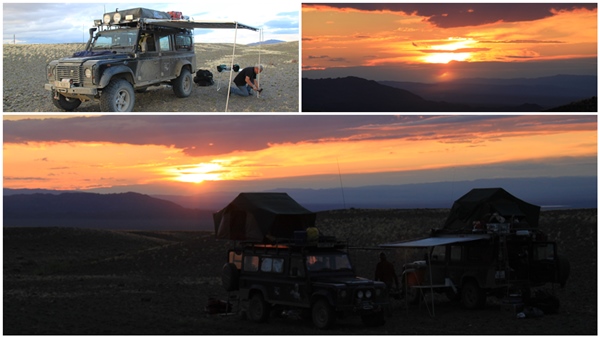 Photo Gallery:
See all plus additional images from this day. Click to see a larger image and slide show