[Day 35]
Going slowly, exploring Mongolia today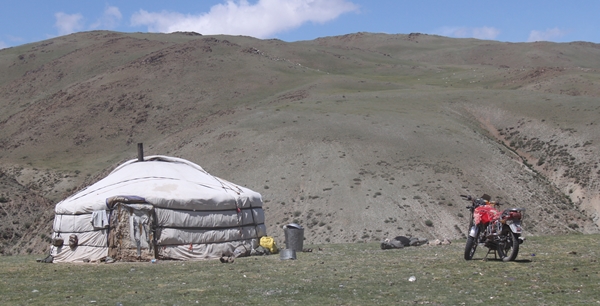 (or: didn't really find the track at first)

Waking up on the "moon", going towards Altai, but on an alternative route, we first came to the small village Darvi. Only saw a handful of cars all day!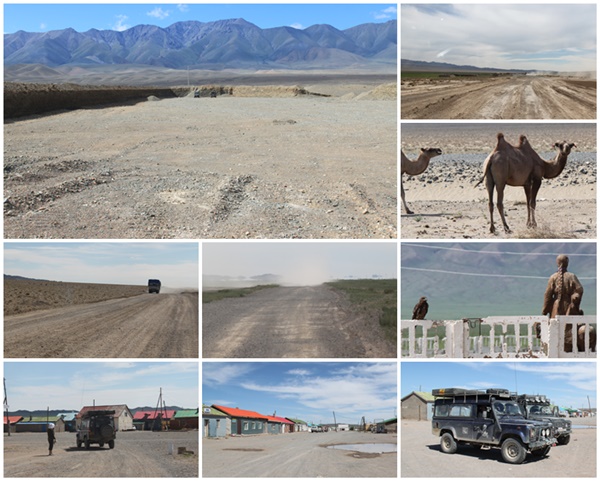 The alternative route was not on maps and gps, so we had an extra detour high up to a ger camp and herders before we found the right way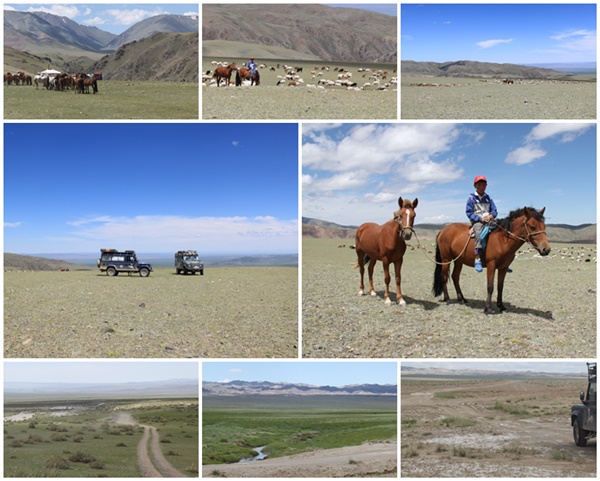 We continued to Darvi 2 – a small village by the same name as the last! Drove straight through, but made a wrong turn and ended up in the village dump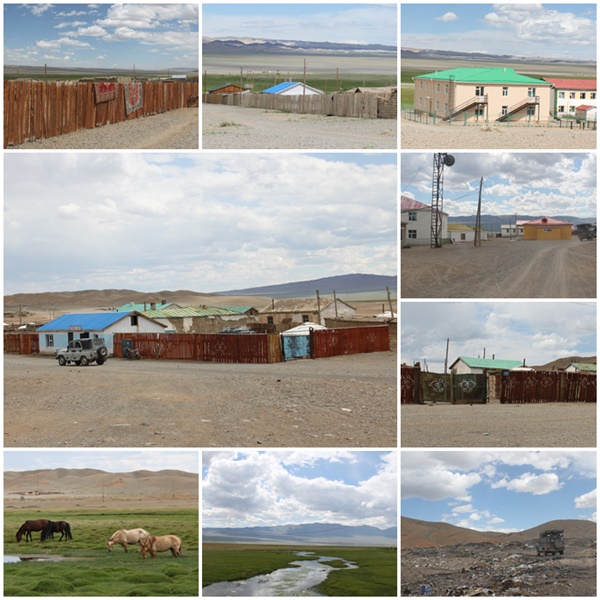 Trying to follow the poles to get to the next village: Sharag and Sharga Nature Reserve.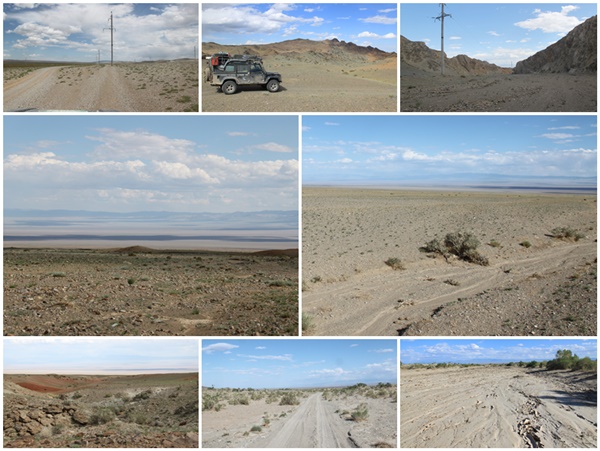 In the nature reserve, a mixture of sand, desert, green, salt and water, and gazelles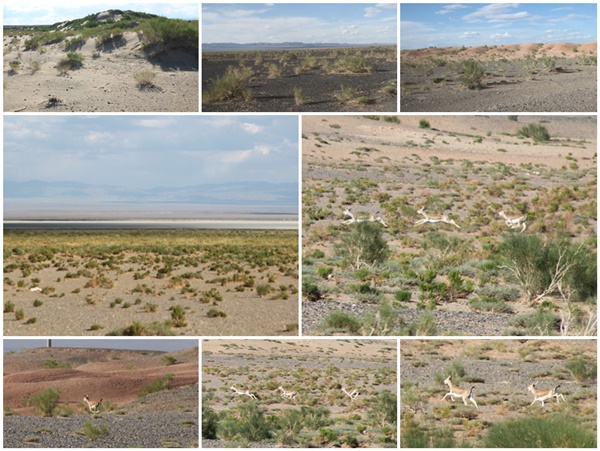 Almost at Sharga, than a new sound! The lower bracket of the shock absorber had broken. Just took it out and continued, as this was the second shock absorber and the first is still fine. 32 degrees, sun and sand!

We came the back way into Sharga. Asked for diesel, and a young woman phoned someone. "That's probably the diesel man on the phone" we though, but then she offered us to have some flesh and meat with them, which we turned down as politely as we could (that is, smiling, waving and driving away), as we only just have recovered from the stomach problems we caught in Samarkand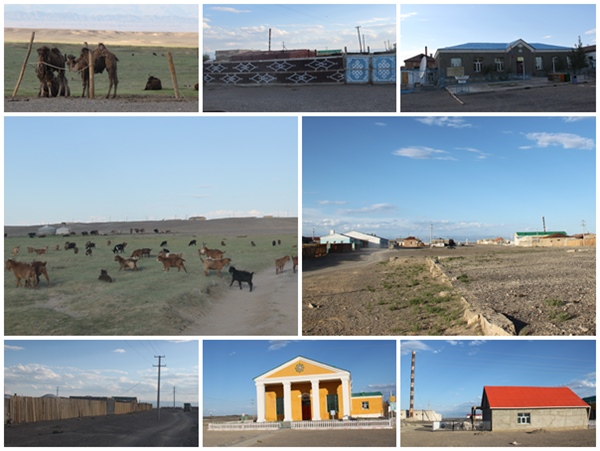 Looking for a camp nearby, we found one hidden between sand dunes. (Why are so many roads twisted, in this vast flat landscape?) A herd of camels were living there as well, but they didn't mind that we moved in. We enjoyed our cold beer in the beautiful warm weather; sun was shining, and no mosquitos! But suddenly, literally out of the blue, a few drops of rain warned us, and 2-3 minutes later a rain storm moved in with such strength that our awning blew off and broke! This is not the first time rain storm has come upon us and we should have learnt by now!
Photo Gallery:
See all plus additional images from this day. Click to see a larger image and slide show