[Day 17]
Today we were tourists in Samarkand! In 42 degrees..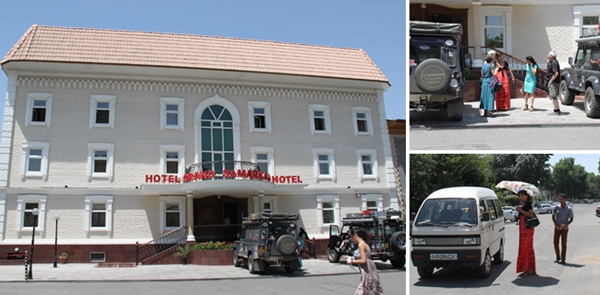 We arrived too late for dinner last night, so a delicious breakfast at the very nice Grand Samarkand Hotel did good. A guided tour had been organised already, and we had a wonderful guide who picked us up at the hotel. Our guide asked a driver to take us in his mini-minibus, and he accepted, after a little haggling about the price. She showed us some of the highlights of Samarkand in a couple of hours, starting with Amir Temur's Mausoleum, which was a fantastic building, restored to its original beauty – too short time for us, so we need to go back!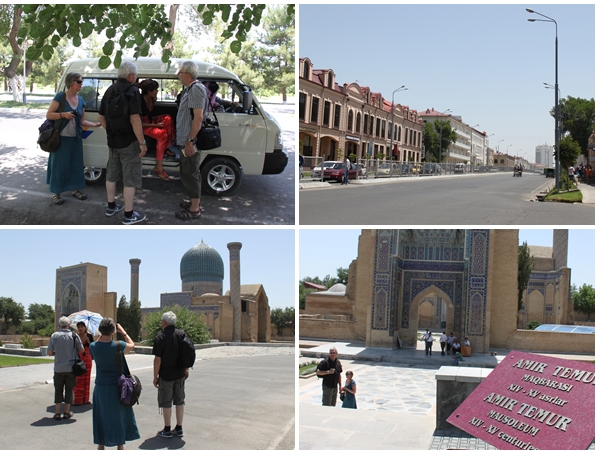 Stunning views, details to explore everywhere, and a great guide that spellbound us with stories of a history we knew very little about, of a large empire, from Istanbul to Dehli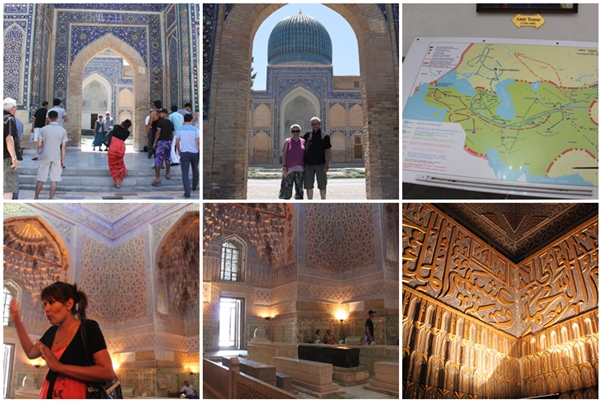 On the outside, the ruins of the Mausoleum apparently also are identical to Amir Temur's profile if you imagine that you see his forhead, nose and chin (His body was excavated in 1941 by Stalin, the grave with a sign saying "those who disturbes this grave will experience a great war, and 2 hours later, Germany attacked Russia. When the bones were put back into the grave, Russia had their first victory in World War II). The third picture shows how the building is kept together with large logs of mulberry


Then we moved on to the Registan – The Sandy Place – with a Madrasah, one big mosque for men and two small ones for women. Ulughbek, astronomer and mathematician, a flat roof painted to look curved, and a newly wedded couple asked us to take a picture together with them.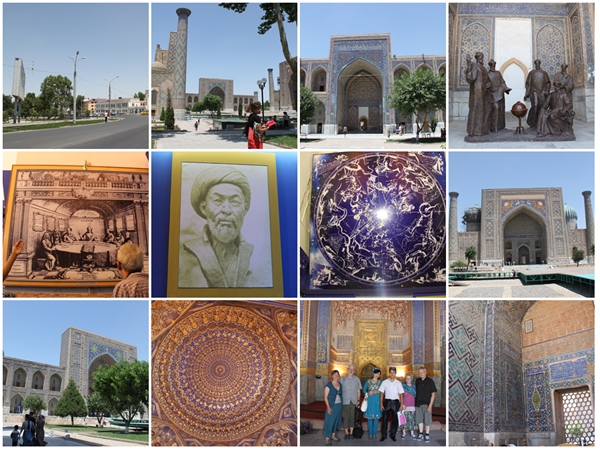 Ulughbek's Madrasah and mosque, the first used as a market place after in the Soviet area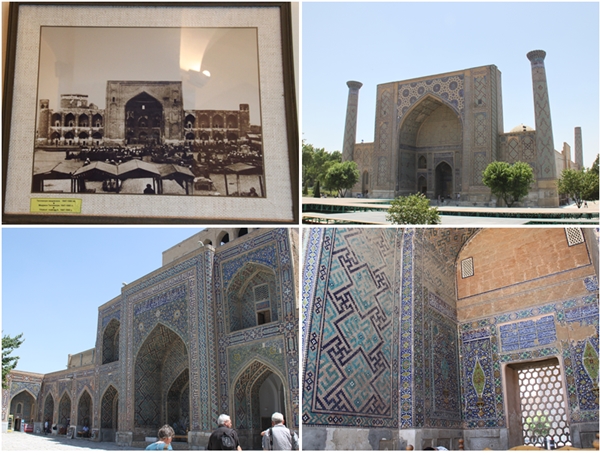 Birds nesting in the wall, the large market (closed on Mondays) just outside the mosque, women in bright colours, and finally a rest at a café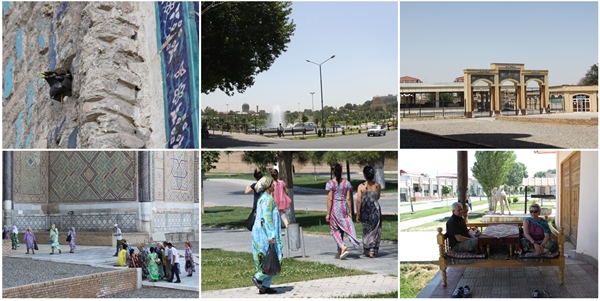 Not too far from our hotel, we also found a bank where we could withdraw dollars, and a wine store! Due to inflation, Uzbeki Zum was not worth much (appr. 2700 Zum to $1), and the boy has two bags filled with money


We still have two visas that are creating some strain on us due to the delay we had because of the election in Iran, (the Uzbeki for two of us and the Tajiki for the two others). and we checked the possibilities for getting an extension, hoping that would give us more time. It did not work out, so we need to be out of Uzbekistan by tomorrow and therefore had to leave today, heading towards the border to Tajikistan.The officer helping us at the border into Uzbekistan assured us that it is possible to leave just one minute before midnight the last date on the visa, which does not help very much when the border crossing closes at 5. We also need enough time to get through before 5 pm, and therefore we want to be at the border as early as possible. We had a booking at a hostel in Boysun, about 2/3 of the distance to the border. We also asked about buying diesel, and it was organized to deliver it to us at the hotel!
We saw a different part of the city driving out of it, and beautiful landscape that once again changed – and police check points, as we drove towards Boyson Guest House, where the house was being reconstructed. Arrived late and had a beer at a neighbor, a café during daytime probably (one room and a sleeping young woman with a child – the manager of the guest house woke her up to serve us beer, then she went back to sleep)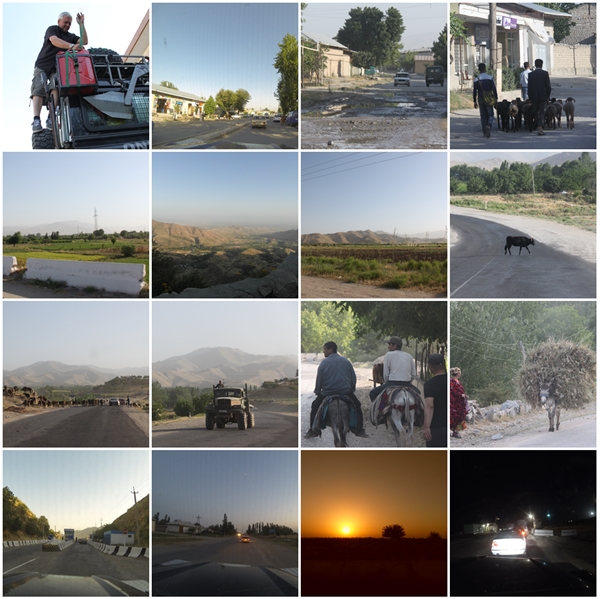 Photo Gallery:
See all plus additional images from this day. Click to see a larger image and slide show