Monday – Wednesday: Ferry from Portsmouth to Bilbao.
We didn't take any pictures on the ferry, but spent our time wise (sleeping, reading and drinking). Wednesday morning we left Bilbao, and arrived at hotel Atlantico in Cadiz late Wednesday night.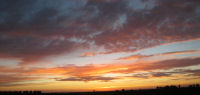 We did meet our guide, Graham, on the ferry, and got the proper stickers for the tour with Trailmasters.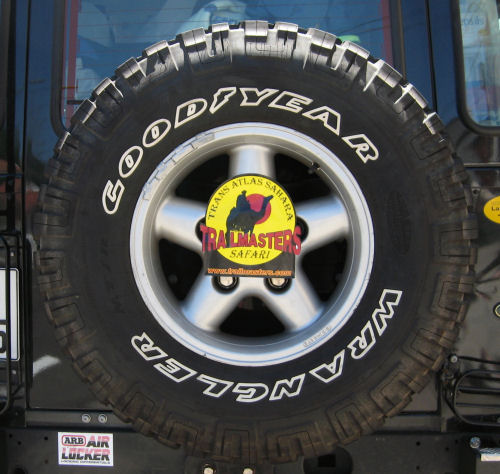 We traveled through Spain together with Maura, Neil, Alice and Thomas, in a nice defender konvoi.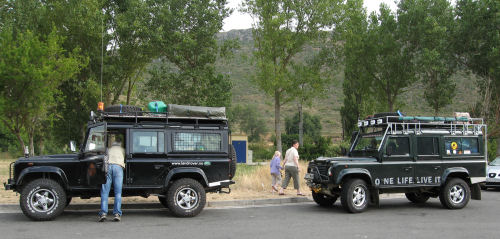 And we entered the country of bulls!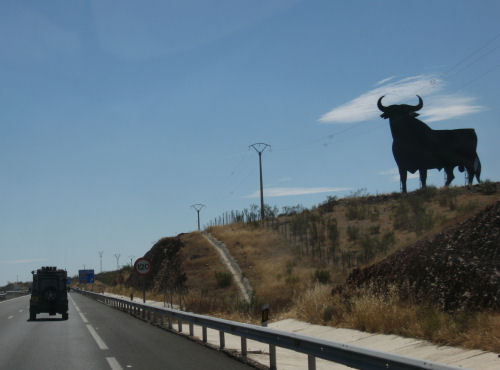 The roads in Spain were really good. (Too good for a defender, some would say) We drove most of the day on motorways, and where there weren't any, they were building new and impressive motorways!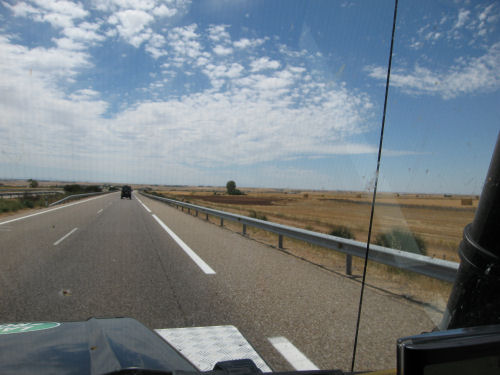 And again, the Twisted performance enhancement of the engine proved to be very successful and reliable.
We had a long drive this day, and tried to get something to eat several times. This is one of the places we didn't succeed ("Do you server food?" – pointing at food in counter – "No!" .. "Do you have ice cream?" Pointing at ice cream poster – "No!" – our Spanish was just as good as their Norwegian!)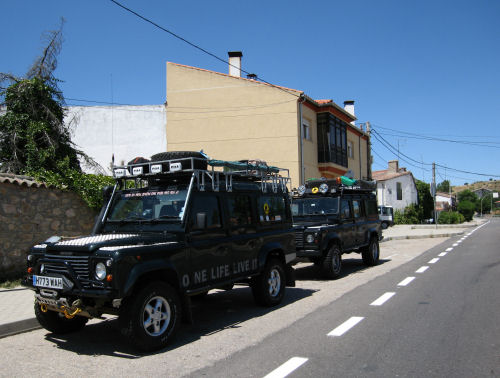 We even had our first pit stop! Neil and Maura's car made noices (which defender doesn't?), and we found an oil leakage. They had fixed a non-defect part, forgetting about the saying, "If it works, don't fix it!" 🙂 (besides, which defender doesn't have a leakage?)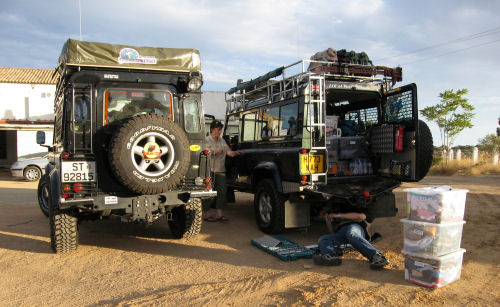 And yes, it is Atle crawling underneath the car…