Hilde was in Cadiz some years ago, staying at a very nice hotel, and we wanted to stay at the same place. And luckily, they had one room left!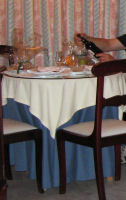 The room was a junior suite, totally amazing, bigger than an average city appartement… We had a hall… leading into a big living room..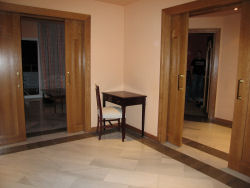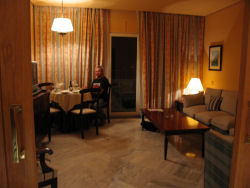 And another hall … leading into a huge bedroom and a bathroom… with two separate rooms for shower and toilet, and our own jacuzzi..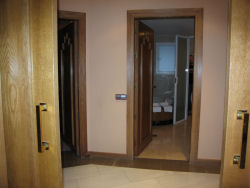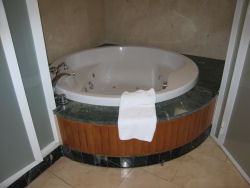 This is the view from one of our two balonies! And the network connection is perfect out here!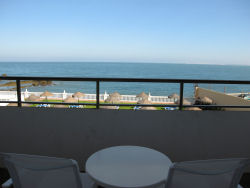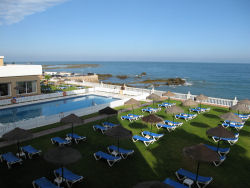 It will be hard to leave this place… but our next stop this evening is in Algeciras, where we will meet the rest of the group traveling with Trailmasters.