Off road from Tinghir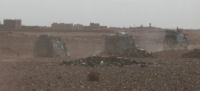 Passing some small villages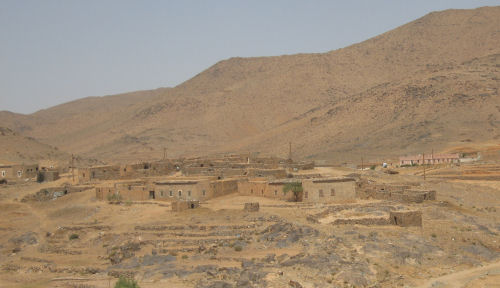 Climbing up into the Black Mountains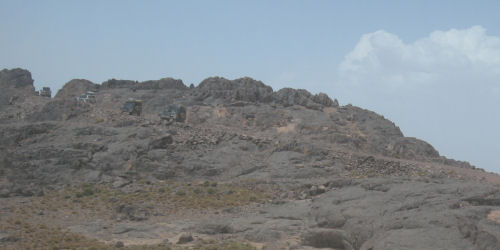 And they really are black!

Stopping for another spectacular view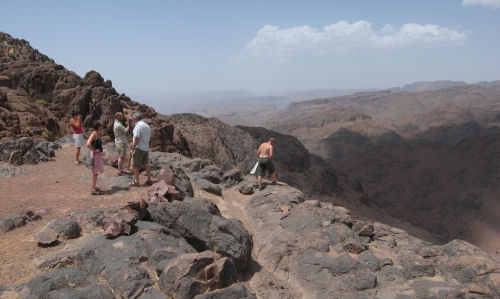 It says it's a hotel here…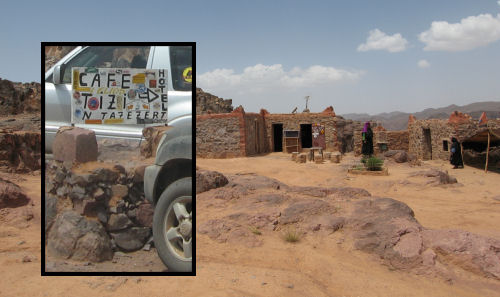 And then back down again on a narrow and bumpy road, with no room for mistakes!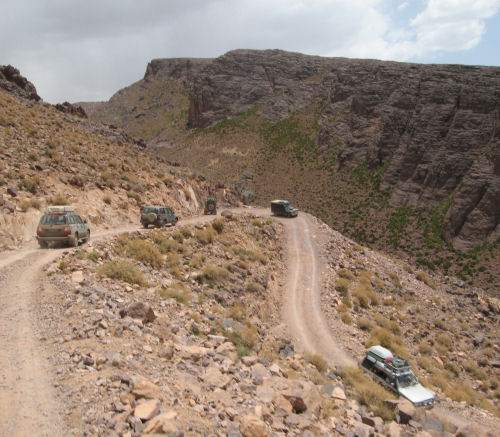 Not always easy to meet other vehicles on the narrow roads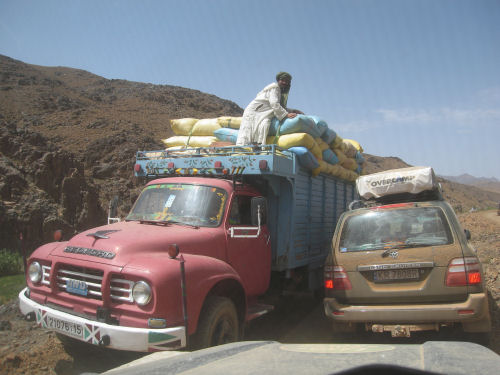 We had the first flat tyre on the bumpy road back down..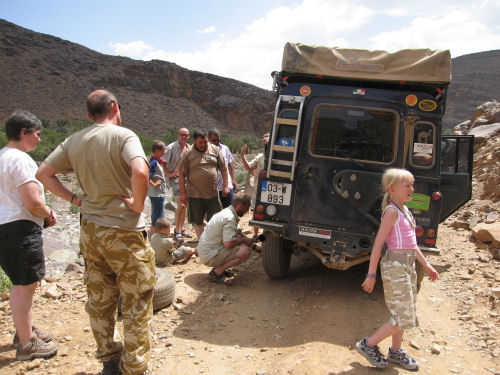 (Edit: This turned out to be the only flat tyre on the entire tour!)
The landscape mostly looked barren, but we also passed through some beautiful green oases.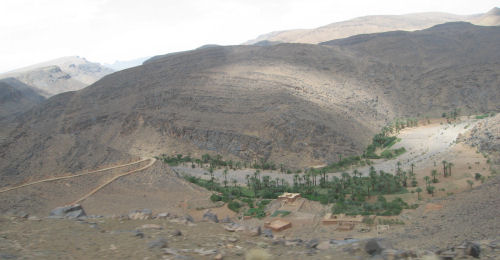 The last part of the day we drove on a very good road .. the temperature rising above 40 as we got down in the valley again.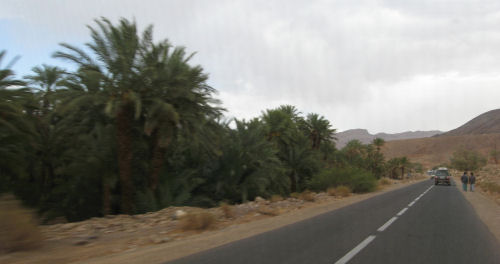 Arriving in Zagora where we had a hotel for two nights!