We left Larache early, to the border and the ferry to Spain.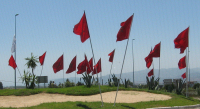 Took a very nice group photo before we entered the border. But unfortunately, we lost our camera the next day…

We arrived in Spain in the afternoon Thursday, and startet our long drive back to Norway.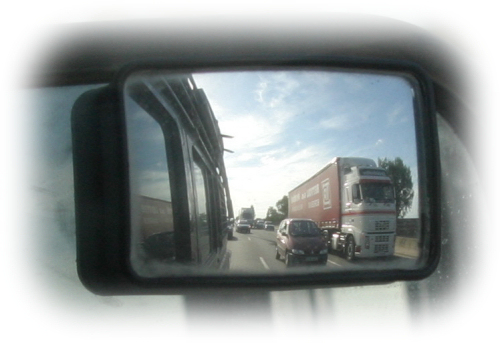 And for 3 & a half day, this was the view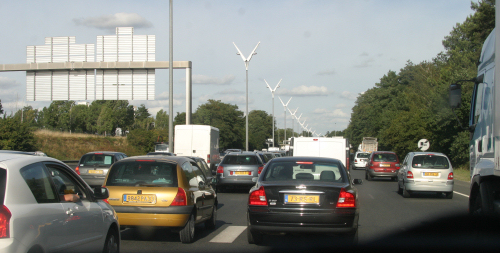 Spent one night at El Oasis, a nice hotel in Spain recommended by Trailmasters, one night in the roof tent among sleeping truck drivers in France, and the last night in a hotel in Sweden.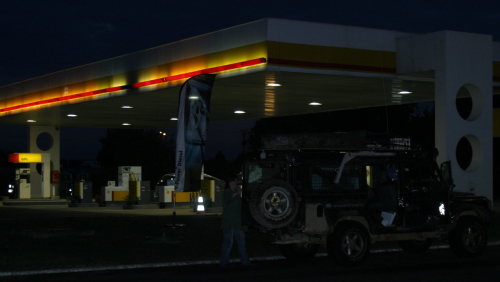 Trafic ran smoothly all the way, and not much trafic going our way when we drove through Paris early in the morning.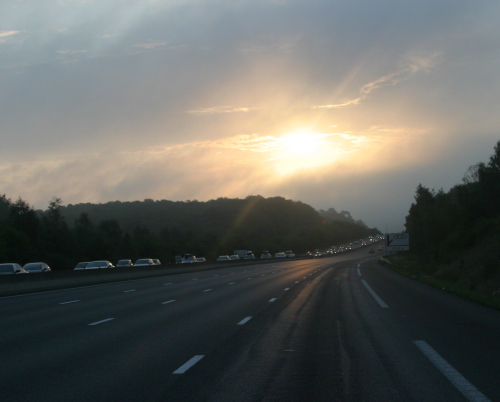 Sunday evening, last ferry and 40 minutes from home!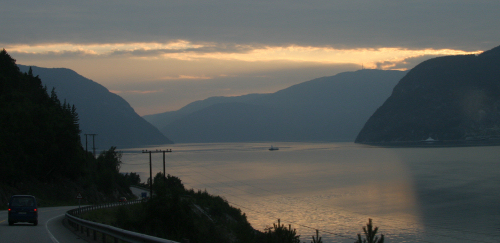 Afterthoughts
Some would say that you have to be either stupid or ignorant to go to Sahara in the summer. Won't say which category we belong to, but we loved every minute of the tour. People keep asking about the heat, but that is not what we remember (although air condition and a working fridge made life a bit easier in the heat). We remember splashing back and forth through the river, sand dune bashing, driving like mad on the salt lakes, fun nights in the wilderness camps, Ali who drove through half Morocco to help us out with the broken turbo. And we would love to go again – even in the summer! 🙂
Our experience of course owes to Trailmasters, Graham and Hassan who did a great job, and to the group – a bunch of new friends! We hope to see you again some time.