Today we had one of those moments!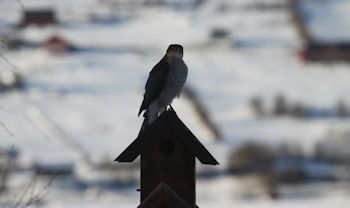 The Sparrow Hawk (spurvehauk) came up on top of the bird house while we had the camera out!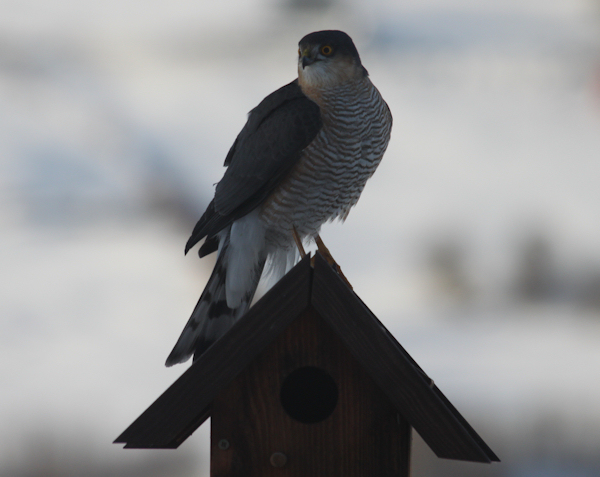 and down below, the blackbird (svarttrost) was hiding inside the house!!! (Can you hear the Hitchcock "iii-iii-iii"?)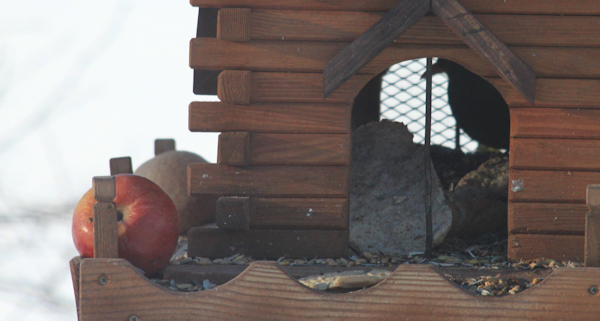 The sparrow hawk visits from time to time, but this is the first time I've had camera while it posed like this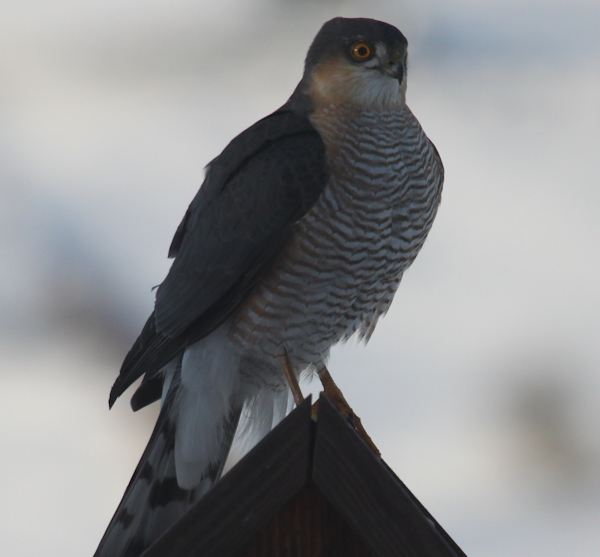 The sun is also back, making it way more interesting to take pictures of colourful birds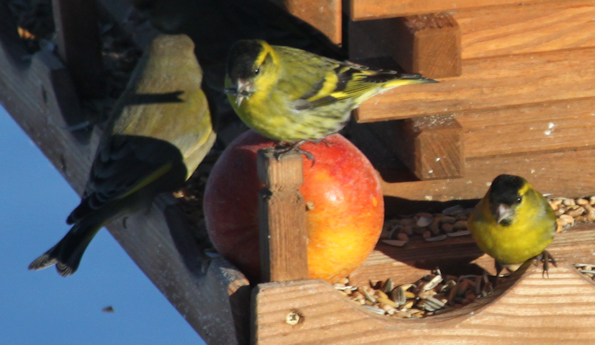 There's been a lot of activity in the new house!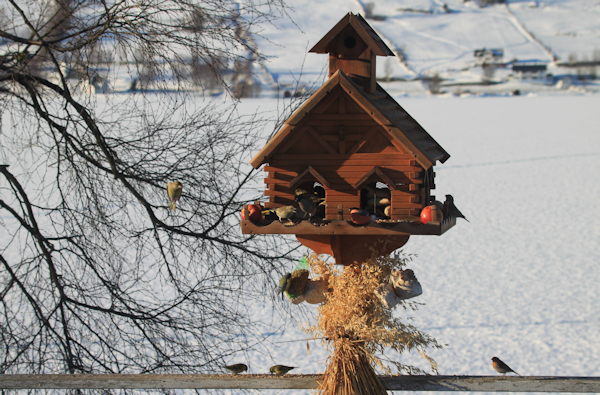 And we have food of all kinds for birds of all kinds! Also the blue tit (blåmeis).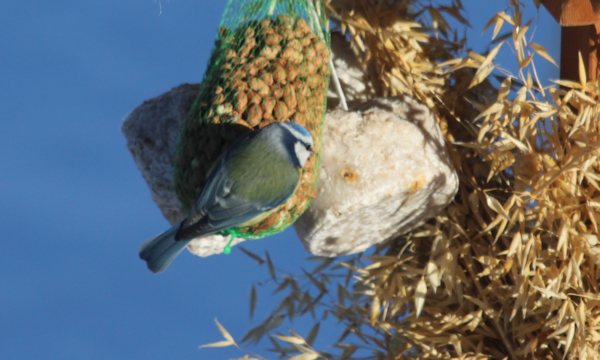 The haw finch (kjernebiter) is definitely back now – and if you didn't know: this is a rare bird to see in these areas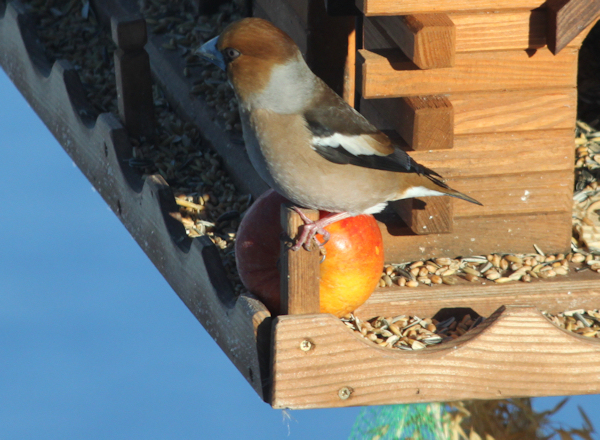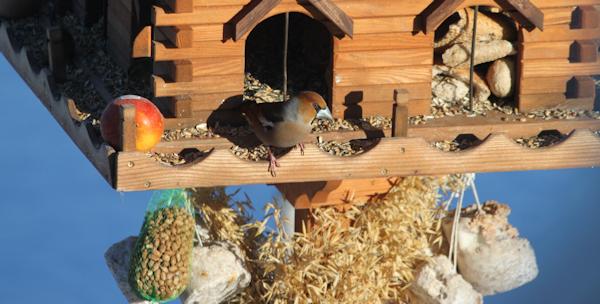 But the coolest sight today was definitely the sparrow hawk! The top of the food chain!