[Day 14]
Early start! But the car did not start!


Atle started – before breakfast (he never made it to breakfast, but breakfast made it to him – thanks to the friendly staff). Used the Nano-Com (digital analyzer) to check error messages. None. Switched to the other engine management box, same fault – didn't start. Checked diesel supply to the engine – worked fine. And then the big question was: What is a manamana? (Or: What does prevent a Defender Engine from starting when everything seems to be okey?) The answer is: a malfunctioning alarm system, of course! The solution is to operate the remote alarm every time you need to start the engine.


We saw the first camels driving through the great salt desert, one of the bigger desserts in the world, with huge saltlakes (the 23 largest desert in the world). 39 degrees at the most


Heading towards Mashhad, which apparently is a famous destination for many pilgrims, we saw quite a few of them walking along the road


We saw two major accidents today. Luckily the police has cars posted here and there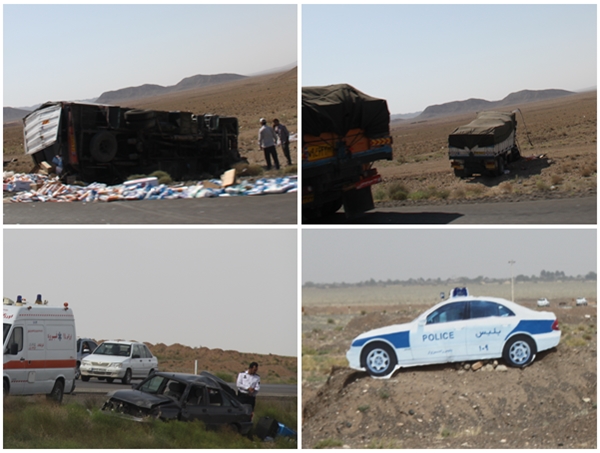 More beautiful landscape, mostly dry and barren, with some green oasis in between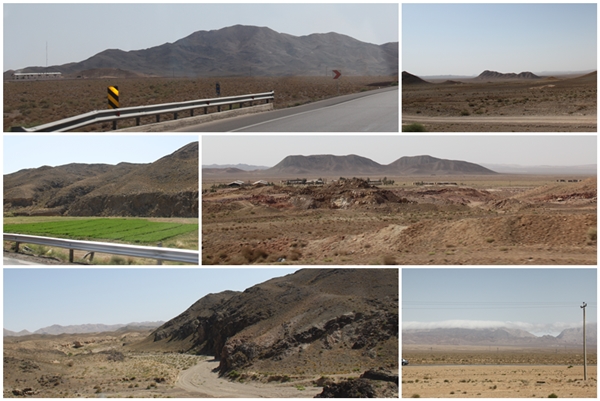 Beautiful sunset as we got to Sarakhs and Hotel Doosty, 800 meters from the border to Turkmenistan.


(More pictures to share from today, but it's getting late, and we plan to enter Turkmenistan early in the morning)
Photo Gallery:
See all plus additional images from this day. Click to see a larger image and slide show