It's time to leave. To Sahara!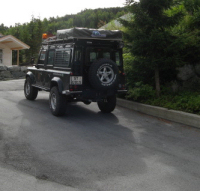 (In honor of our non-Norwegian-speaking friends we'll report from the tour in English.)

We are travelling with Trailmasters to Morocco, to spend two weeks driving around in the Atlas mountains and Sahara.


Traveling from Hafslo to Gibraltar where the tour starts, we will first go to England, where we'll have a last finish on the car (new locking differentials) before we go on to Portsmouth and the ferry to Bilbao, Spain. We will be 8 cars on the tour, and we hope to meet some of them on the ferry to Bilbao. From Bilbao we will go to Algeciras, to meet the rest of the group.
The return to Norway will go all the way through Europe.
In Morocco we will drive east and south down to Sahara, and back north along the coast.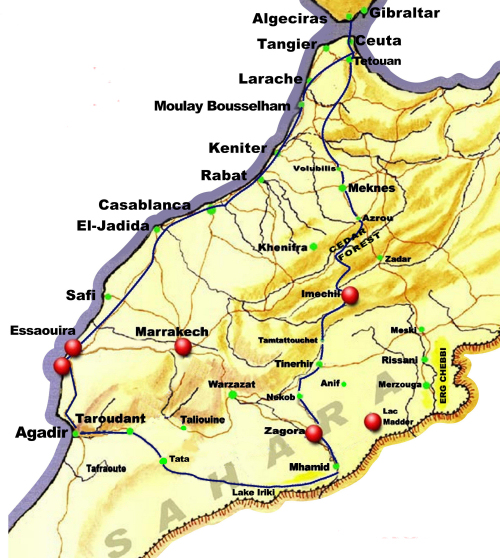 We have even made special t-shirts for the tour, with maps, so that we'll always know where we are! (ok, we have a few other maps and GPS – and a guide too).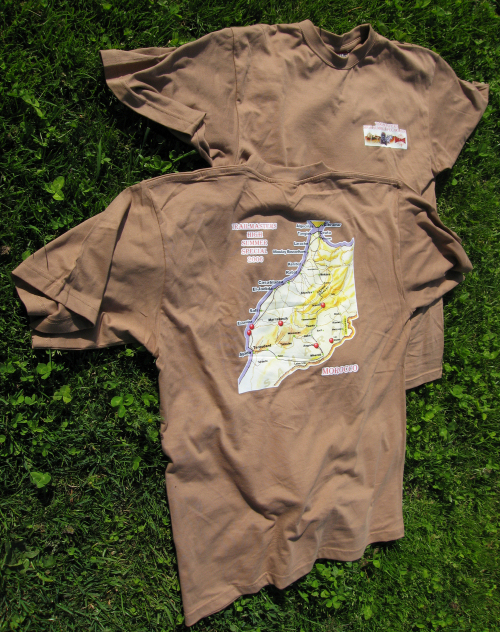 We have brought a computer and 3G/GSM communication with external antenna on the car, and hope to be able to update this page with pictures and other things while we are out there.
Yoho! Morocco, here we come!