Heading for the coast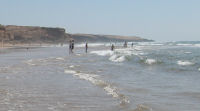 Still working on the car – but it's fixed!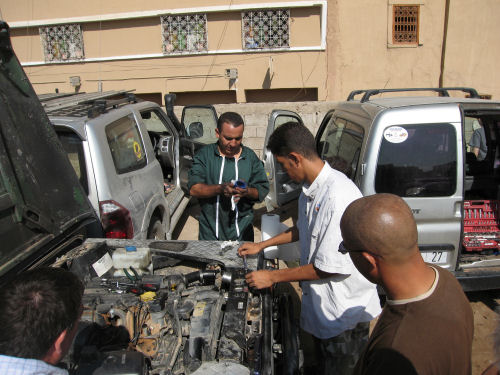 Visited a tannery on our way out of Taroudant.. and we bought a camel! (dead though)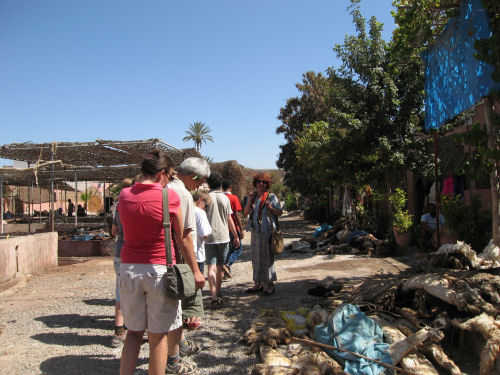 Someone had put their goats up in a tree – not quite as fascinating when we were told they had tied them in the tree, and only did it for money…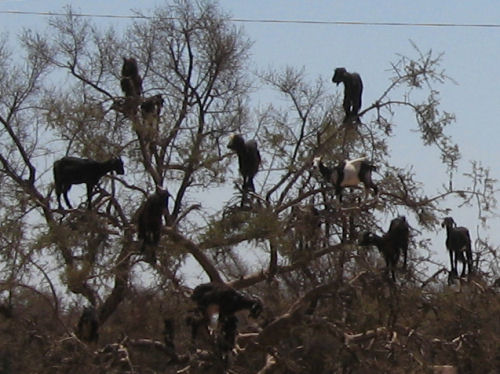 Wonderful to reach the coast again



But ouch .. we were all amazed by how many people and cars there were …
And a nice lunch break on a beautiful beach!


Short legs or what…?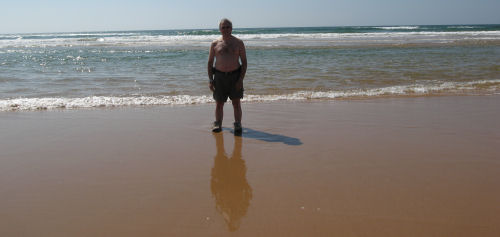 Our destination – a 'hotel' without electrisity, but with plenty of cold beer and a lovely atmosphere!

(We still have no phones or computer working properly… )