[Day 30]
From 4 stars hotel in the morning to 5 stars camp in the evening!



Had an interesting drive through the city to continue on the main road. GPS found the way to go, but suddenly the
road was closed! By purpose, and no sign saying where to go! A nice man came up in a jeep, and spoke very loud in Russian to us (it seems that people think we will understand if we just could hear them..), before he drove in front of us to show us the way out of the city, and finally we managed to cross the bridge and we were on our way to the Mongolian border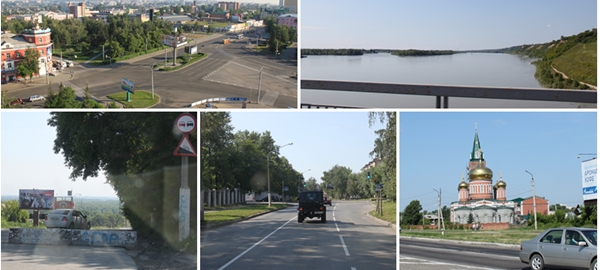 This part of Russia is green, forest and colourful meadows. And we met the first overlander going to Mongolia since Turkey – a man and his wife from France. This was also the first time we saw a Defender since Iran. And today we changed back from "transportation" mode to journey mode, which gave a cheerful driver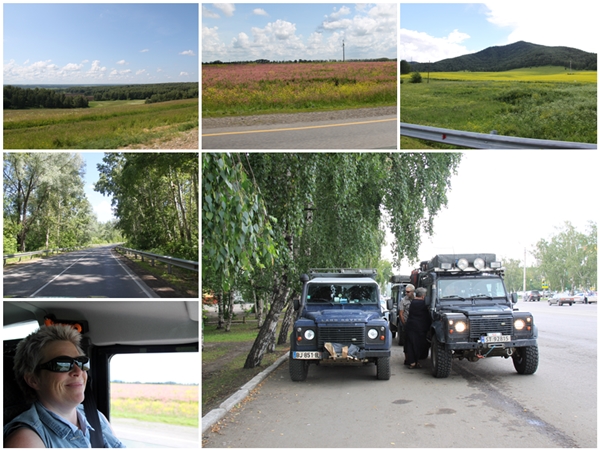 Still a lot of police around, but very predictable as they stand in every village, and if they are other places meeting cars will warn you with their lights. We have found that the best thing to do is to wave at them, and certainly if you see the hand with the stick move, because then they get a little confused and use the other arm to wave, instead of pulling us over with their red (Star Wars) stick. Less police and a change of scenery as we moved further towards the Mongolian border. We even saw tourist stuff! For the first time since … Turkey?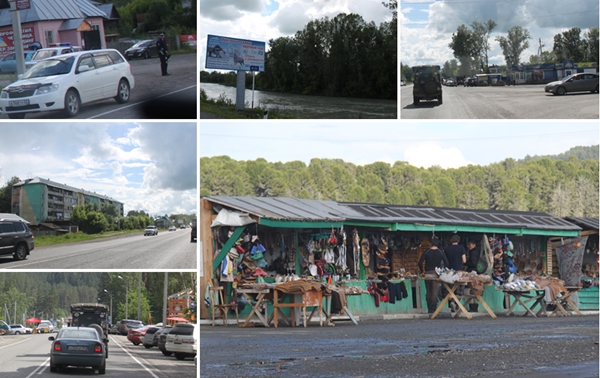 More interesting view than we have had for several days (but then we were totally spoiled with all the fantastic views we had in Pamir and further through Kyrgyzstan)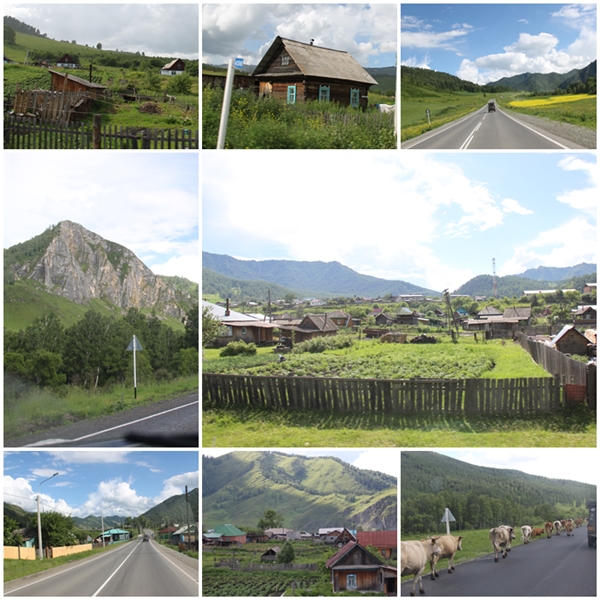 Just a short pit stop to investigave a strange sound in Tim and Isabel's car. Found a nice camp by a river. Not afraid to camp near the road, as "everybody" were camping today. A serious overlander and some others were camping near by, and our new friend from France wave as he passed us later in the evening. And finally, writing this blog underneath the awning at a wild camp in Siberia in Russia!
Photo Gallery:
See all plus additional images from this day. Click to see a larger image and slide show