We weren't as early on Molden this year as last year, but we've been there many times by now!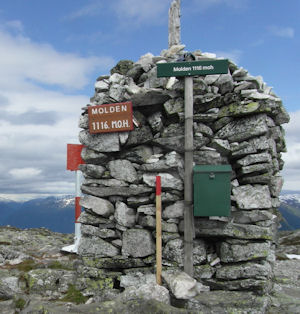 It's steep, and sometimes the dogs help – sometimes not…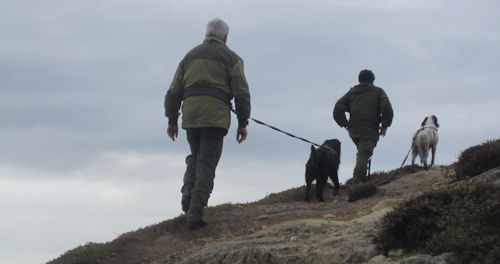 "Pit stop" for dogs..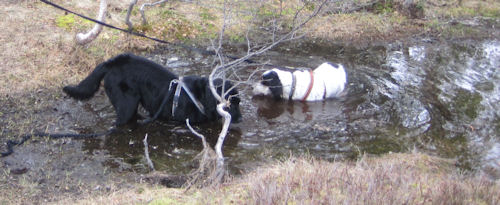 and people..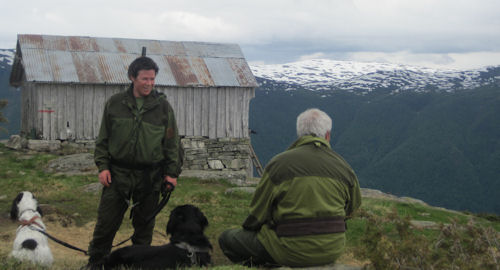 Still snow on the top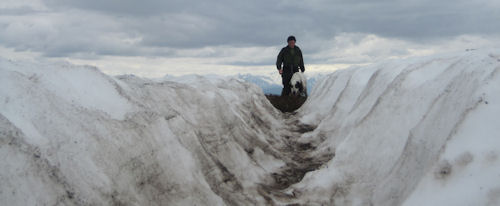 And back down again…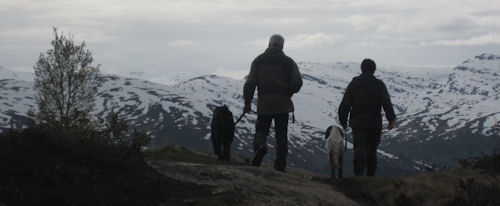 All of these pictures were taken by JP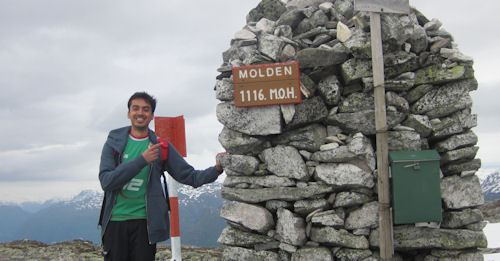 Thanks, JP!
We've also had visitors from Bergen joining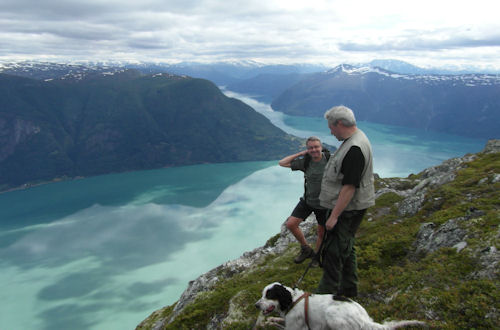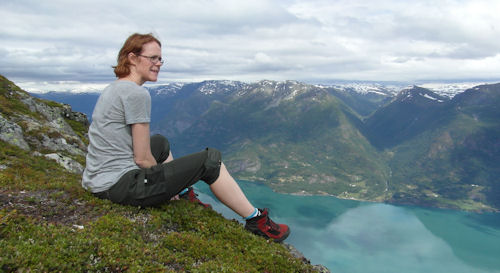 And finally, Hilde and Ulf did the Molden Opp route, starting from sea-level in Marifjøra

with a nice view back down to Gaupne