[Day 10]
Driving through Iran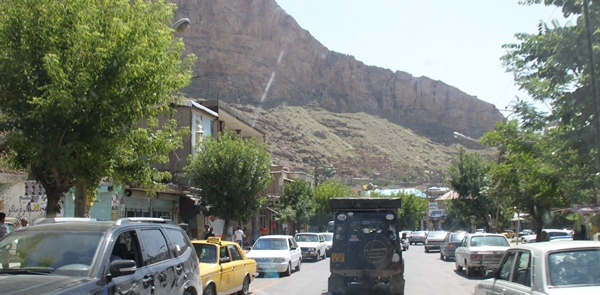 Our good helpers from last night followed us to a hotel in Maku, but there were no room. We had help to book rooms at another hotel and our helpers followed us 17 kilomter! Back to the city at the border: Bazargan and Hotel Shahrya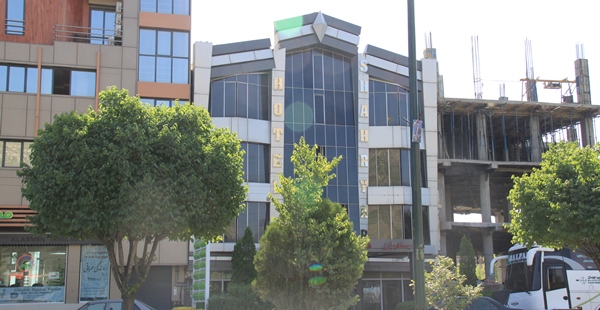 Drove a couple of hundred meters before remembering that we had to buy insurance. Back to the hotel to ask, and it was possible to get next door! At first we had a language problem, but then a man came who had a degree in English literature! (Insurance was about 10 Euro for the two cars and four people)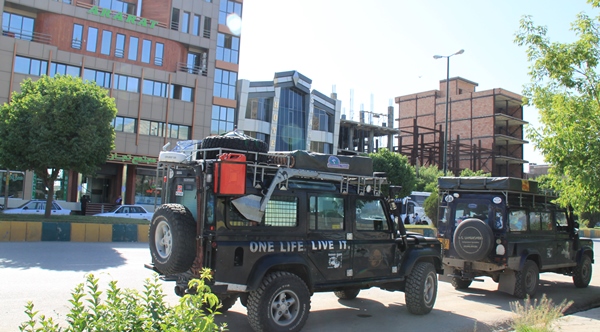 And while the men were sorting the insurance, us hijab dressed women could admire mnt Ararat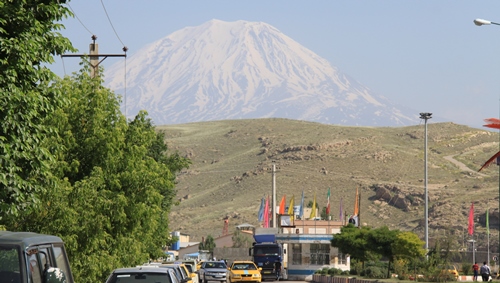 Driving was not as scary as it had seemed in the dark when we arrived last night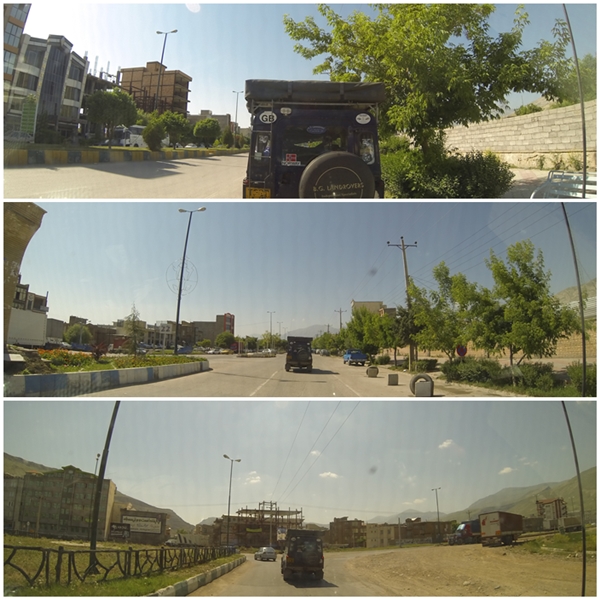 Truckers were still waiting in an endless queue to get through the border. First part we drove through small towns, but soon we were on the motorway towards Teheran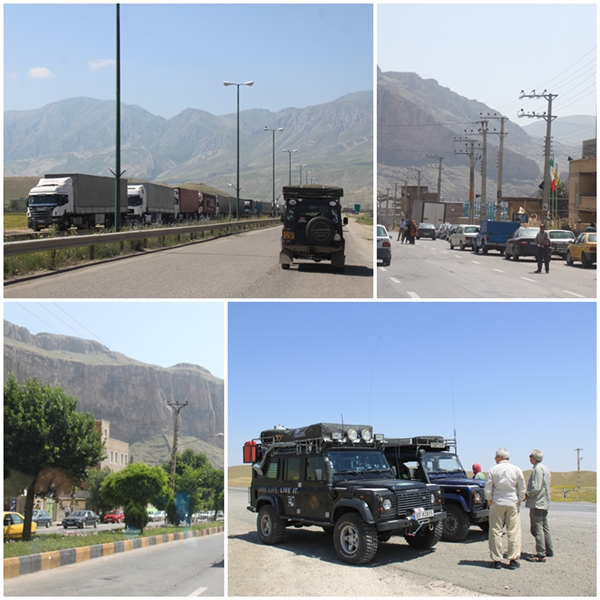 Dressed for Iran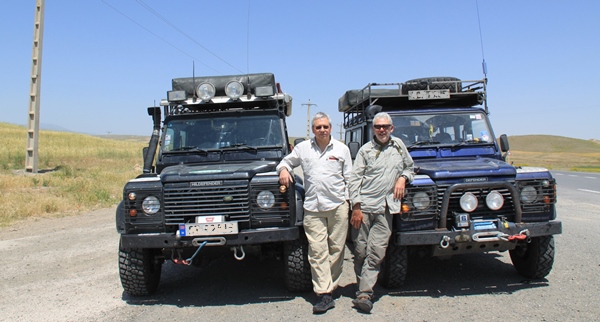 Drove through a couple of police check points without being stopped, but we were stopped by two nice and smiling policemen wondering who we were and where we where going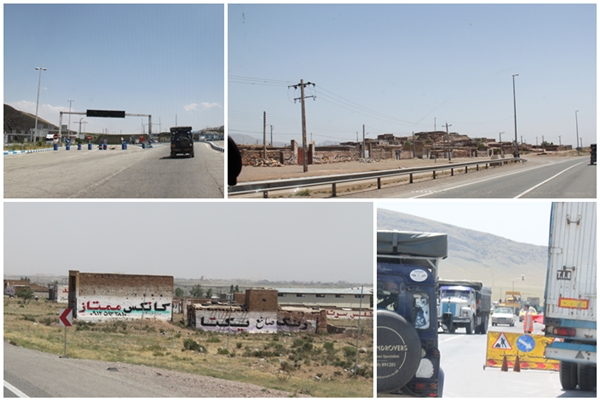 The landscape changed again, as we drove passed beautiful mountain formations, again above 2000 meters – in 38 degrees!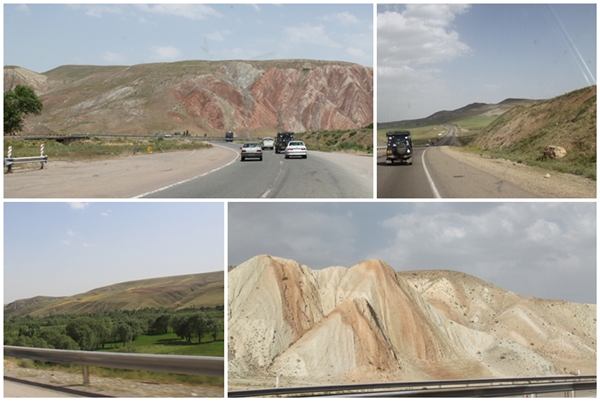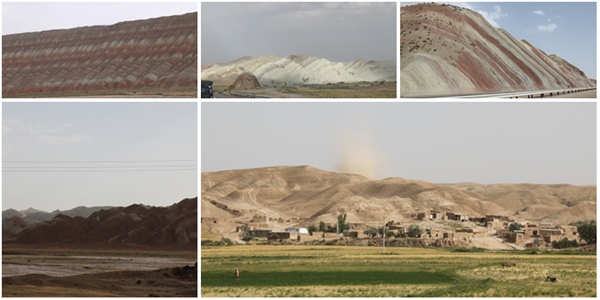 Entering Zanjan to look for Park Hotel. Our navigation system didn't work very well, as every turn we were told to take was blocked or changed. But we did find the hotel, and a perfect parking behind a closed gate!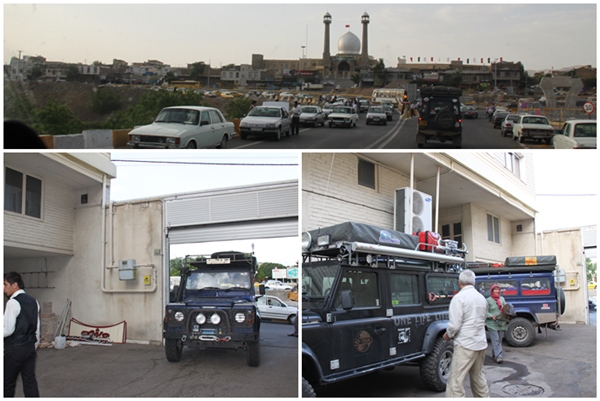 Night life outside our hotel in Zanjan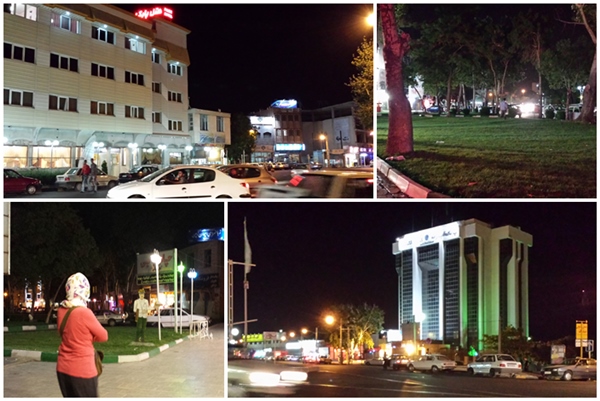 Tim has a tracker and a map showing where we are travelling

Just a few minutes before our mobile phones stopped working, Astrid and Olav sent a message to say they are doing well, driving through Turkey trying to catch up with us. Hope to see them soon!
Photo Gallery:
See all plus additional images from this day. Click to see a larger image and slide show