We had new guests at the bird feeding house today!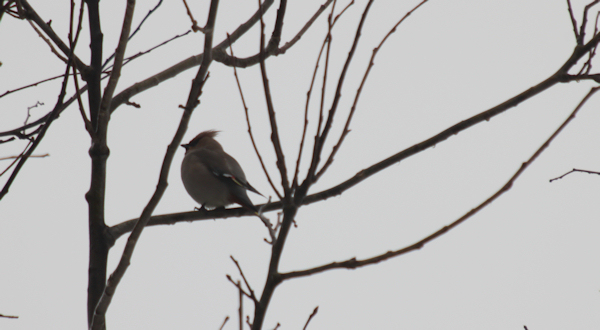 Actually we've had several new guests and a lot of activity this winter, like this, where you can see bullfinch, hawfinch, blackbird (also inside the house!), brambling and chaffinch, the spotted woodpecker and siskin and probably some more!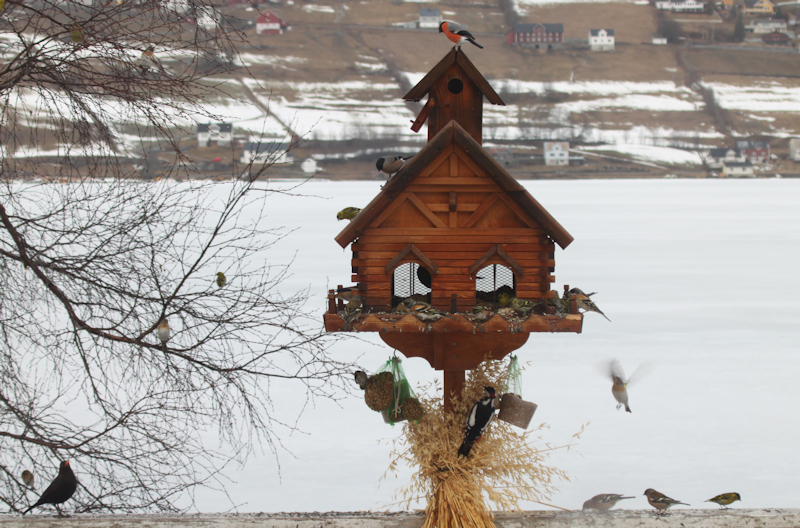 The special guests (first observations) we had today were, first, the redwing (rødvingetrost)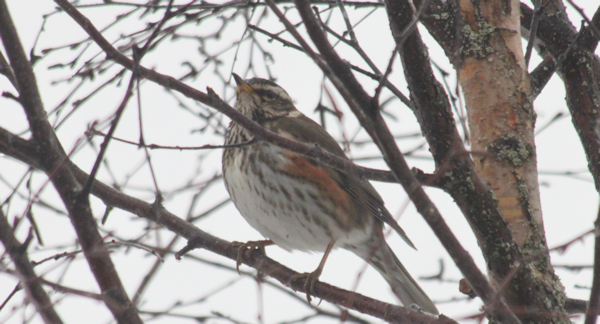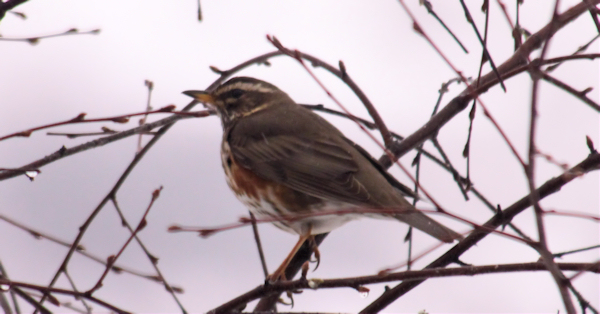 And a minute later, the waxwing (sidensvans). It was shy, and did not come for food – only for bird watching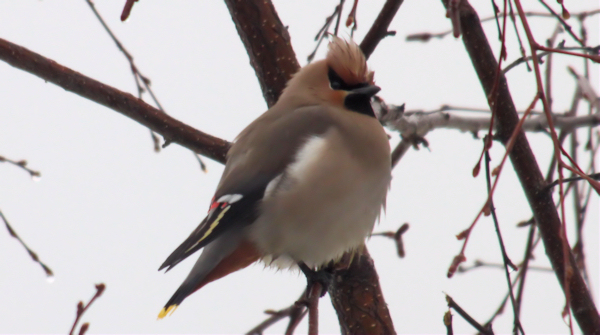 A funny looking bird – like a clown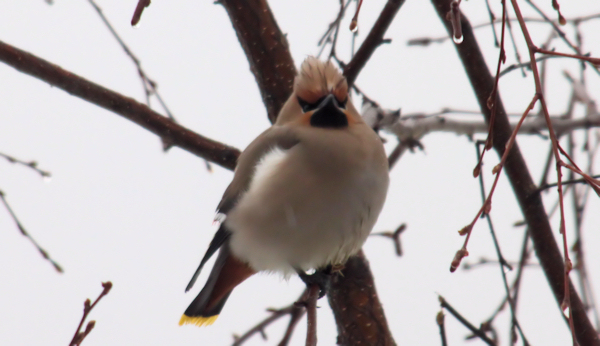 Other visitors we have had lately – the robin (rødstrupe)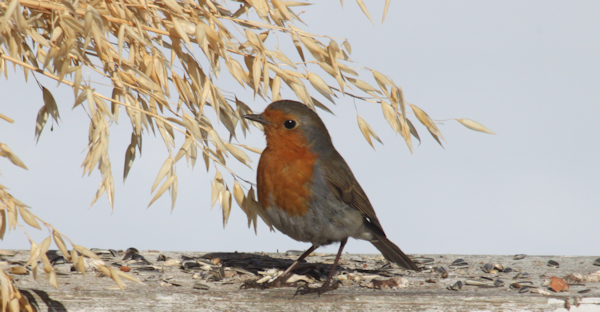 Starling (stær)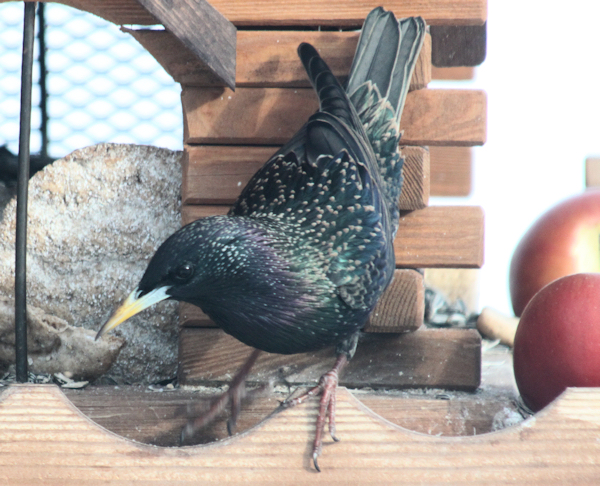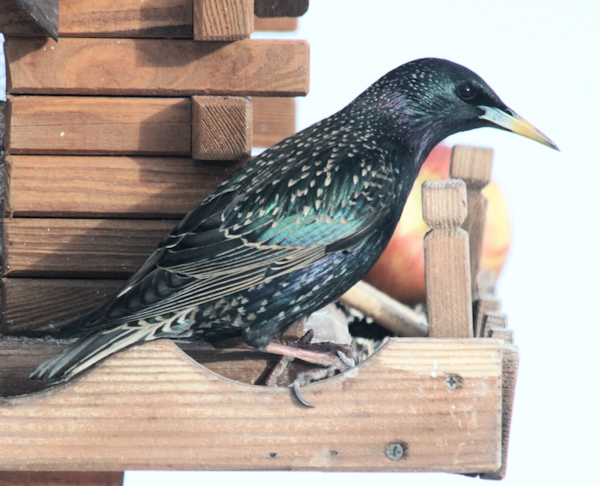 The spotted woodpecker on its daily visit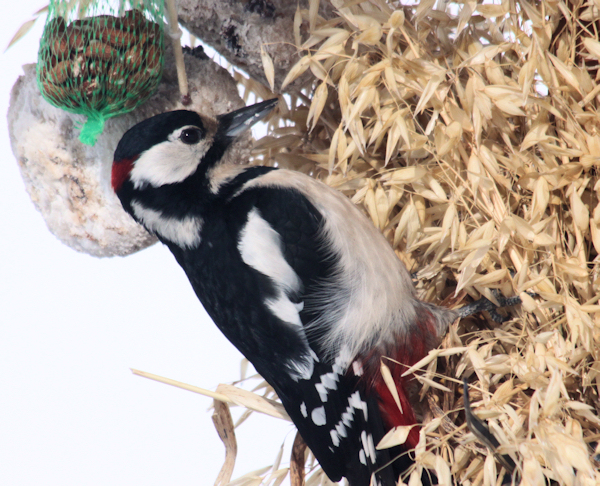 We have a chaffinch (bokfink) invasion!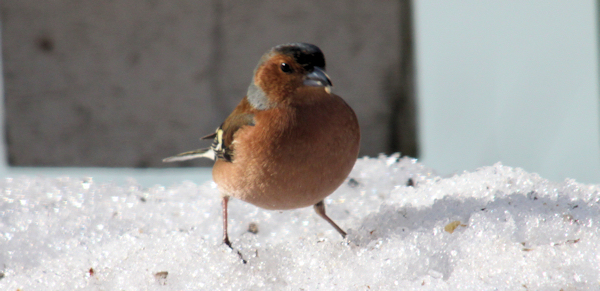 And with them, a couple of brambling (or bramblefinch – bjørkefink)

Mealy redpoll (gråsisik) – very shy – have only seen it once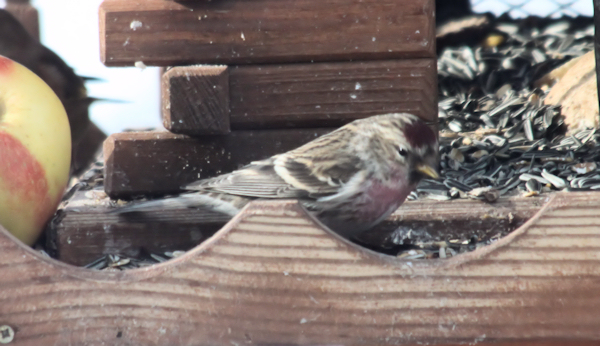 And the hawfinch (kjernebiter) moved in for the winter!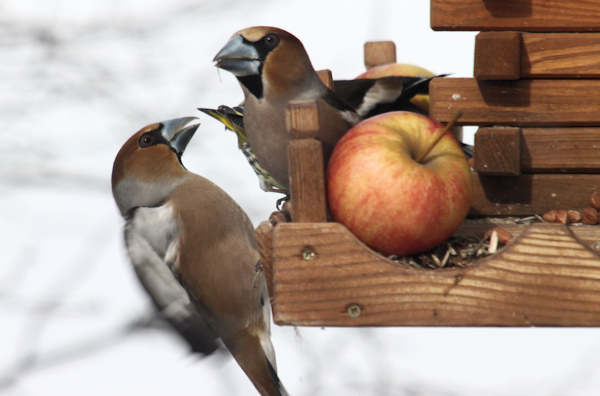 They have been here every day, all day, in larger and larger groups


It is a bird so rare in Norway that it isn't even in my bird book..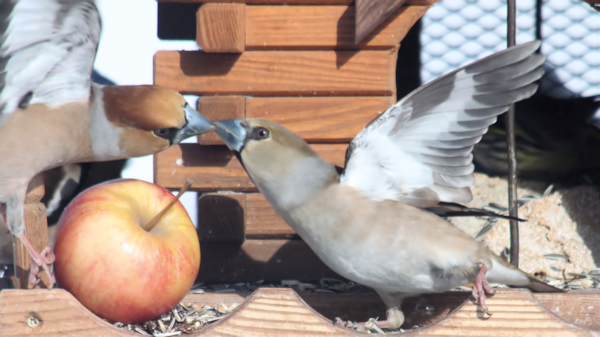 In this picture there are 8 of them!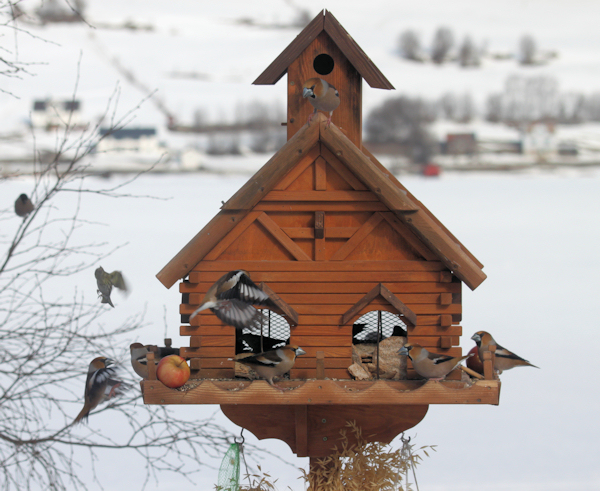 So there's been a lot of birds, and they eat like horses. No wonder that the sparrow hawk swings by more often than earlier years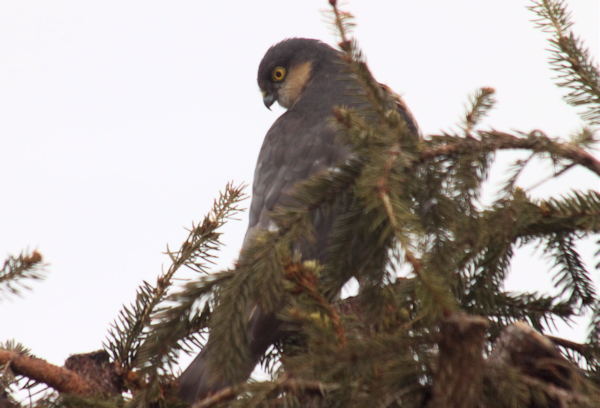 And this? This is how Ulf looks like through a 2x350mm lens 🙂