We spent Christmas in Thailand in 2012 – visiting Lise, Kenneth and Benjamin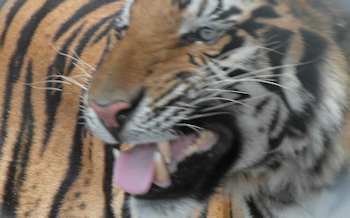 Rented a nice house with swimming pool

And a larger swimming pool next door, in Norway Viking Village Resort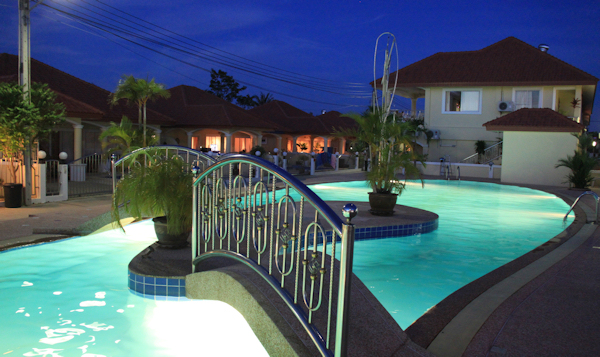 A typical day at Norway Viking Village Resort..

We walked or biked to this nice park only 1 km away almost every day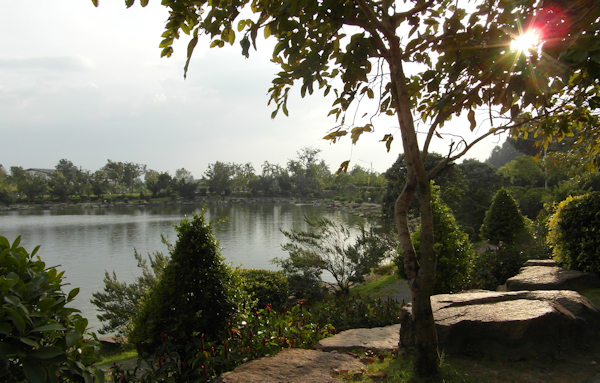 Mostly locals visited the park – to hang out and to feed the millions of fishes in the small lake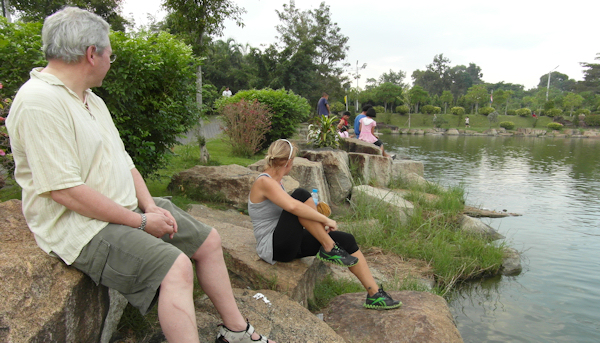 You could buy fish food, and the water was boiling when you threw it out


Nice boat trip to a neighbor island, Koh Larn, for a day at the beach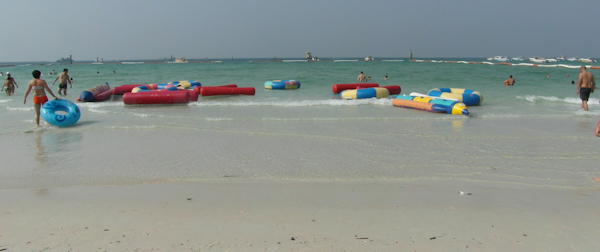 Mostly hiding underneath here, avoiding the strong sun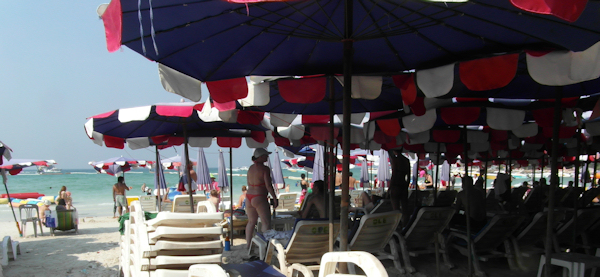 Outside Big C Extra (shopping mall), we were admiring the spaghetti wiring while suddenly a man came along, stretching a new wire…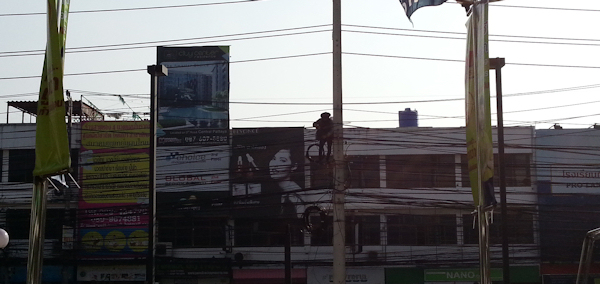 ("Less is more" means nothing here)
Next door neighbor was The Million Years Stone Park and Pattaya Crocodile Farm – that's where we met the Bengal Tiger



(From where 250 crocodiles escaped after a flooding a year ago. They found 225. Try not to think about the missing 25…)
Nice stone sculptures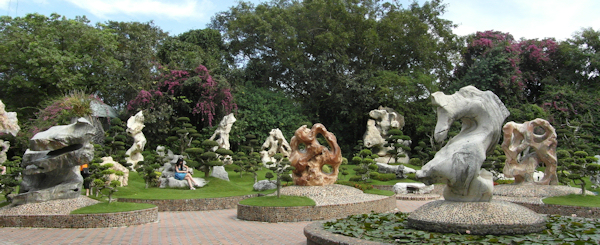 Even elephants..


and strange birds..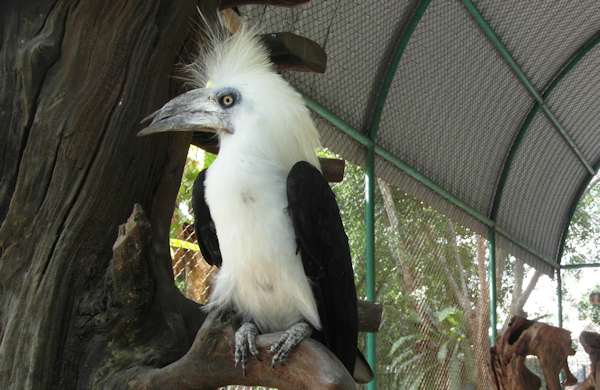 and of course, crocodiles – that you could feed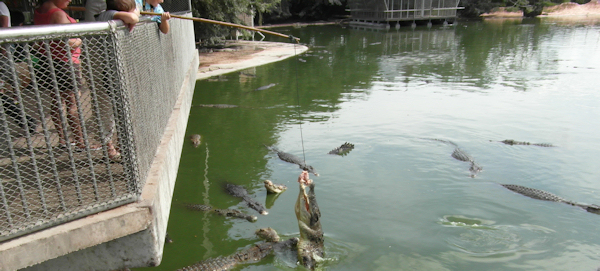 and their own Crocodile Dundee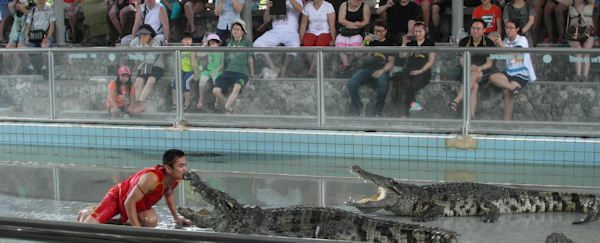 Another neighbor – a local Thai restaurant (remember to order food "nik noi" spicey – only a little hot – which is more than enough for us!)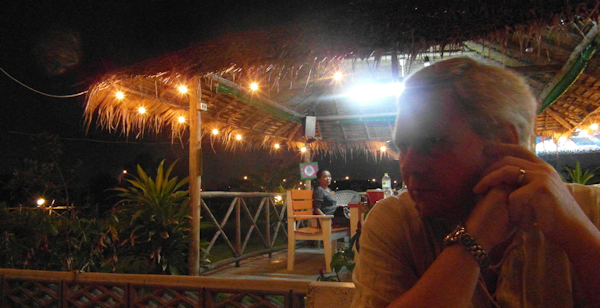 We had some celebration to do while we where there – first Elice's 20th birthday! At Beefeater in Pattaya – absolutely recommendable!

They had even prepared a special surprise for her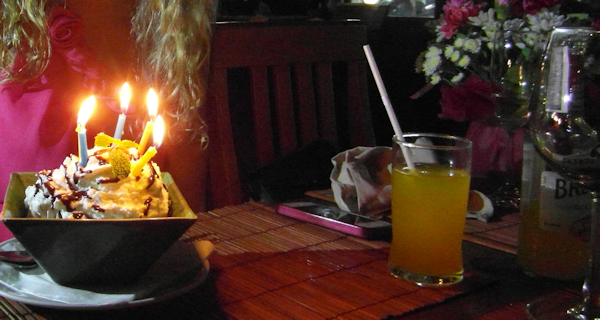 And then Christmas – 35 degrees and The Butler. "Happy New Year Sophie-my-girl!"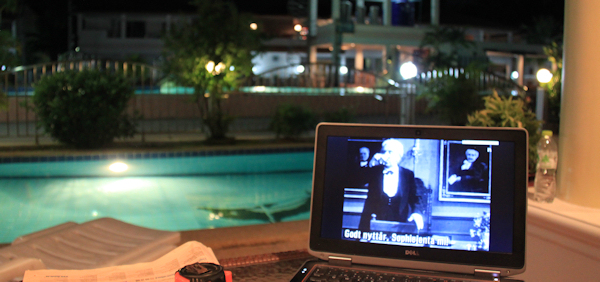 Sunset over Norway Viking Village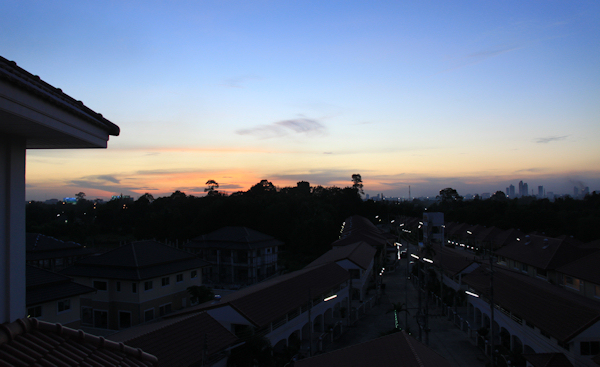 We will miss the nice colors in the evening