We arrived at Newcastle 18.00 local time Sunday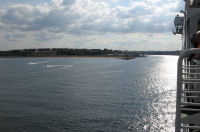 Just to remember that these are probably among the better roads we will travel during this tour.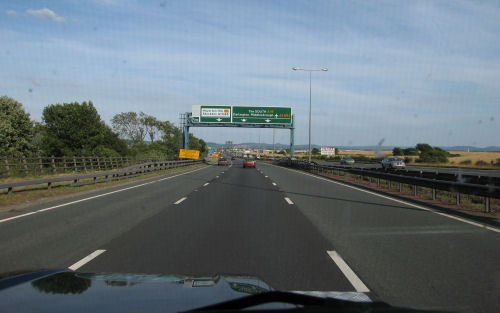 The car works perfect and does not complain at all even though we keep about 110 km/h. Speed above 120 makes her moan a little (and so does the passenger 😉 …
Except for a short stop in Thirsk to say hello to Jeremy and Toby (who bought us a delicious fish & chips) we went on all the way to Standsted, to be as near Foley's as possible, to be able to be there at 8 Monday morning.
The extra mirror for the passenger seat really makes life better when driving on the motorway.
And this is where the report comes from today.
The 3G communication card doesn't work, but the old GPRS card does.