08.30 Monday morning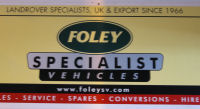 Foley 08.39: There it goes. Will it be ready in time?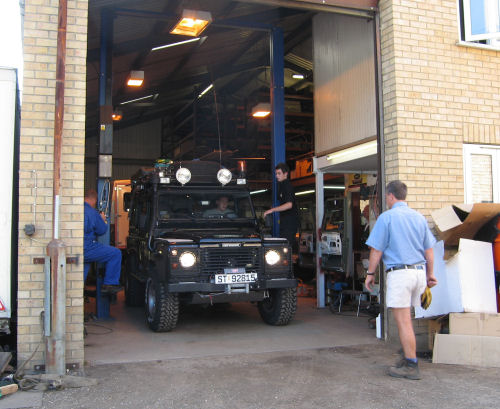 09.00: Looks good so far, with an efficient crew getting the car ready for the new diff. locks.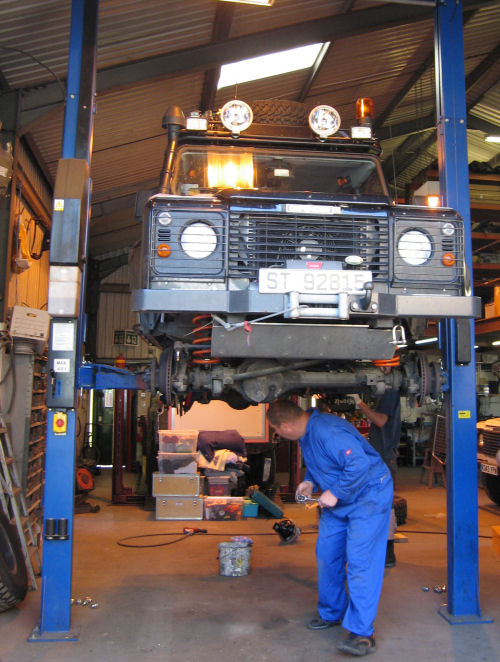 Foley Specialist Vehicles is like a heaven for defender enthusiasts. The one with TV on is an armoured vehicle, being prepared to be airborne to the Middle East soon. Atle has fallen in love with a 6 wheeler and tries to convince Hilde to convert her car into one…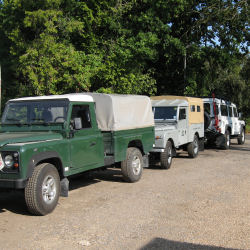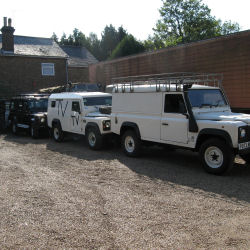 It looks like our car will get ready in time. But we heard that our guide's car might have a problem, after being hit by a huge tree! Luckily noone was hurt, and we understood that Trailmasters has borrowed another car for our trip, starting tonight!