Neil and Maura caught up with us before we left Meknes, and we were for the first time all 8 cars in a nice convoi!




We went to the market in Azrour before going off to camp in the wilderness for two nights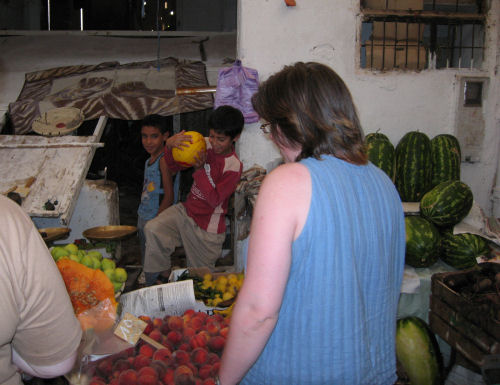 This was the first day with (light) offroad driving, but still on something that looked like roads, through Cedar forest, up into the Atlas mountains.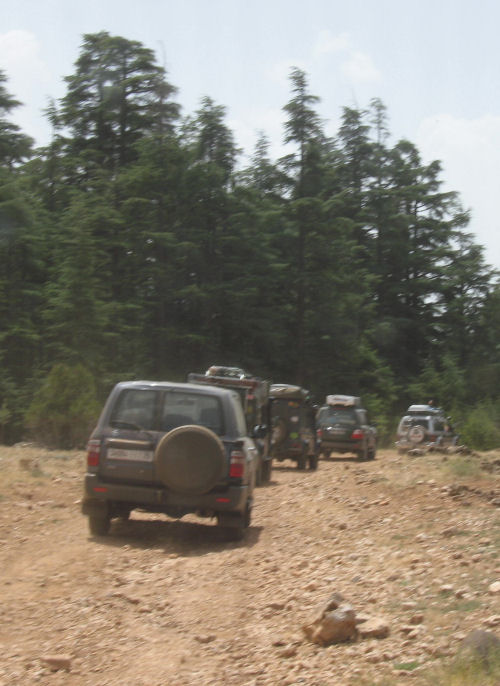 We started the day with 35 degrees, but suddenly we had thunder and heavy rain – and even hail, and the temperature droped to 16 degrees!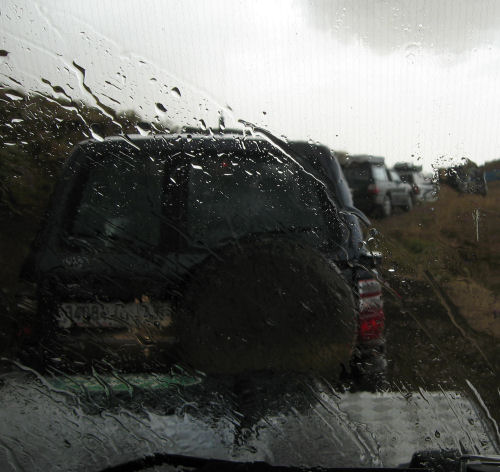 The rain didn't last long, but it made the road very slippery. Here the whole group waits for Graham, who had some trouble getting downhill with his non-defender car… and he sent us ahead of the rest to test if it was safe.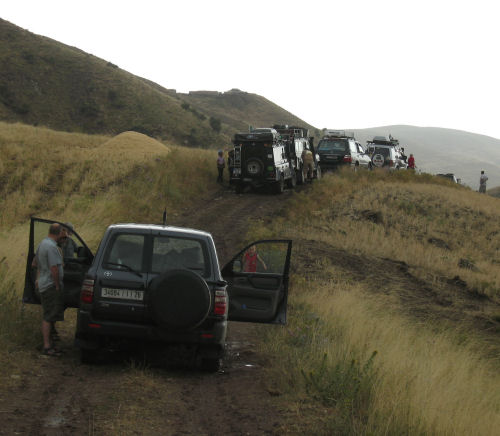 And finally we got to cross a (tiny) river without a bridge!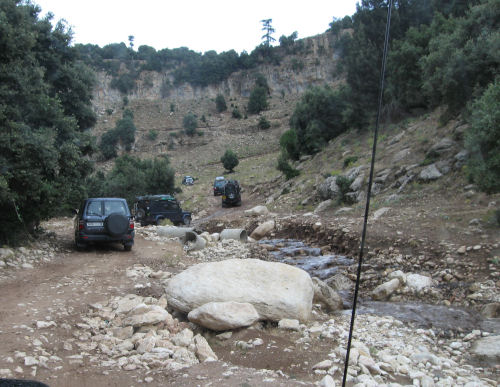 We drove a long time on roads like the one you see in Donald Duck, steep hill up and steep hill down, and a narrow shelf to drive on.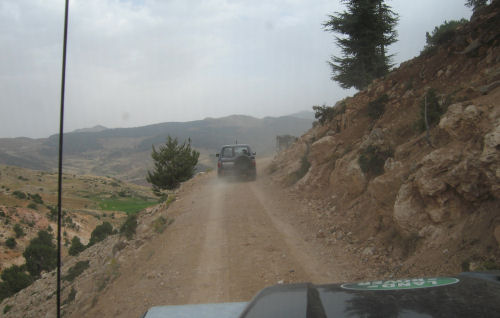 We had a wonderful camp in the Cedar Forest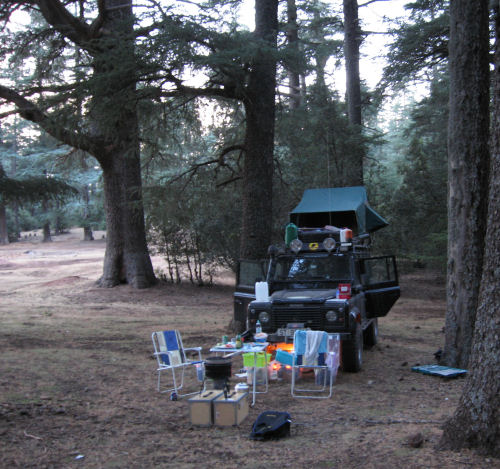 .. and a camp fire