On the road again, on our way further up into the mountains




..stopping for a fabulous view down a valley.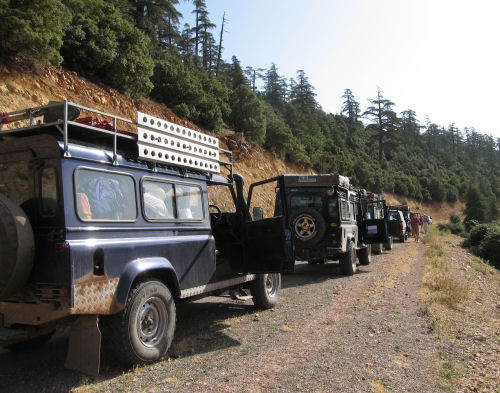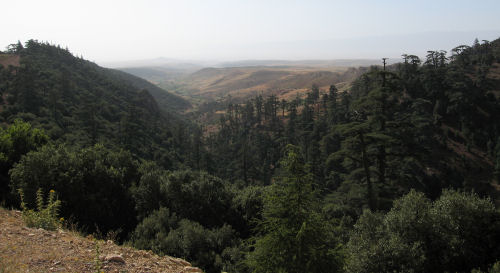 Map reader's challenge…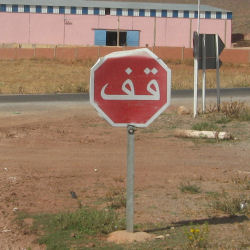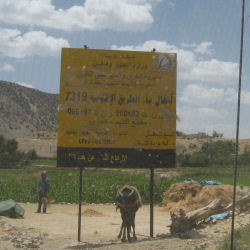 Short stop in a village to get food and water for next day.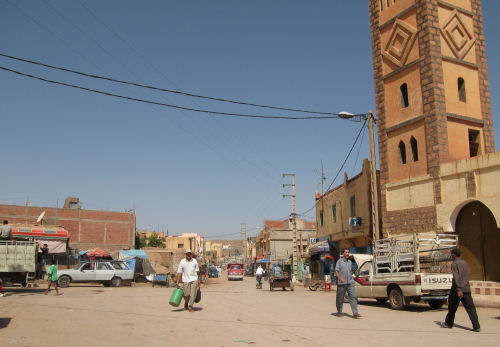 They even had a Cyber cafe.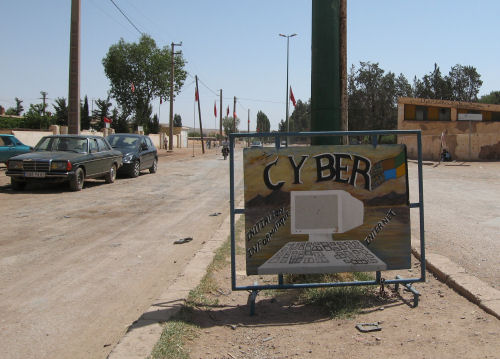 We drove through a number of small villages today…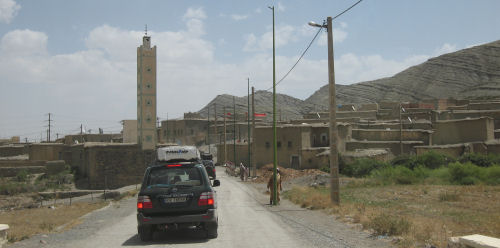 .. and the children were running along with us – not without danger!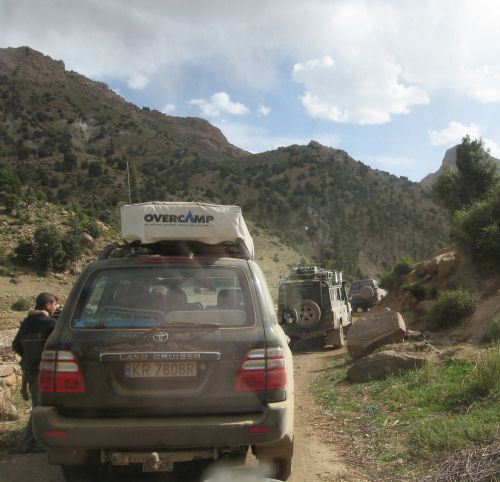 .. and in this one we even got a police escort – driving behind us..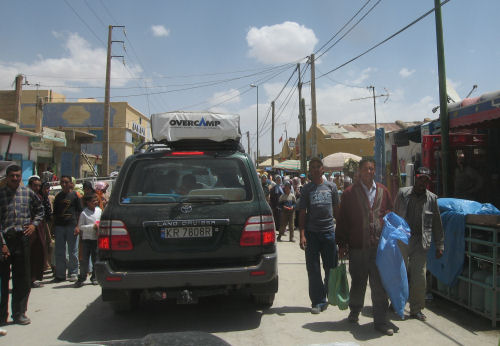 We followed a riverbed for a long time – and got to splash through water again and again!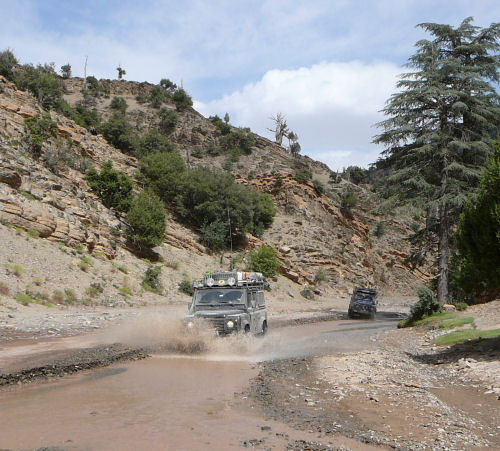 Uh.. and it made the car change colour.. (and so did some of the drivers today!)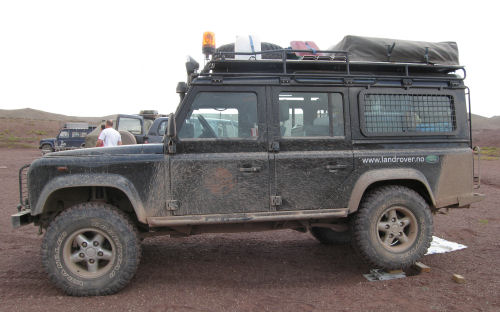 We had a nice camp at a big vulcanic lake, high up in Atlas Mountains.