The main hunt for deer and moose has been in Jotunheimen the last years, but this year we didn't have a camera.




Our other area for hunting deer is at Hafslo, across the lake for where we live.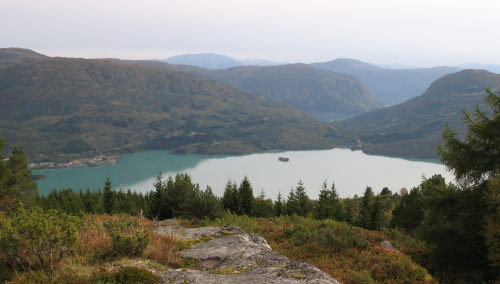 Our house is in the left side of the picture, down by the lake.
The woods and fields here are part of our hunting area.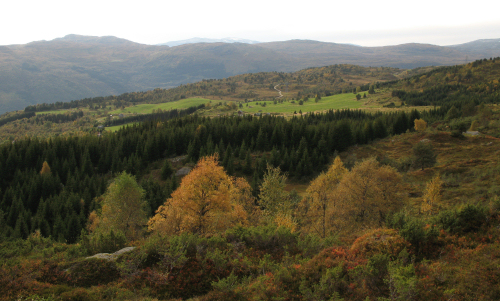 These pictures are from the end of September, still too early for the deer to leave the higher mountain areas, and hunting is more like a walk with the dogs…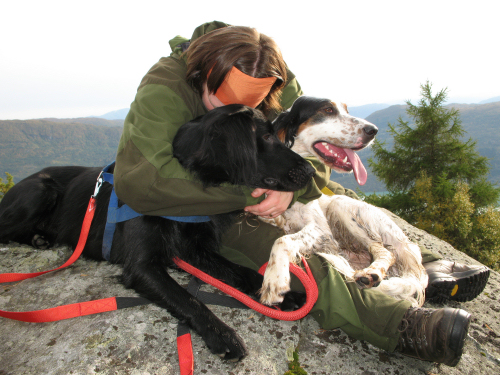 But Atle is carrying his rifle just in case … (Don't bring a rifle = lots of deer)