February and back to England for hunting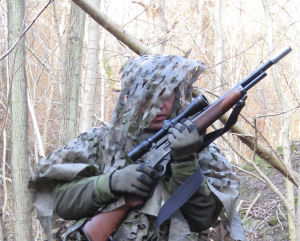 Geir Ove joined us .. and had some luck…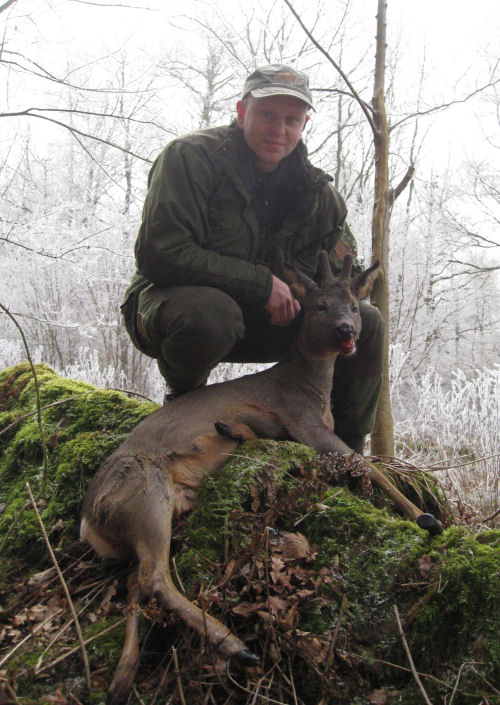 ..and some more luck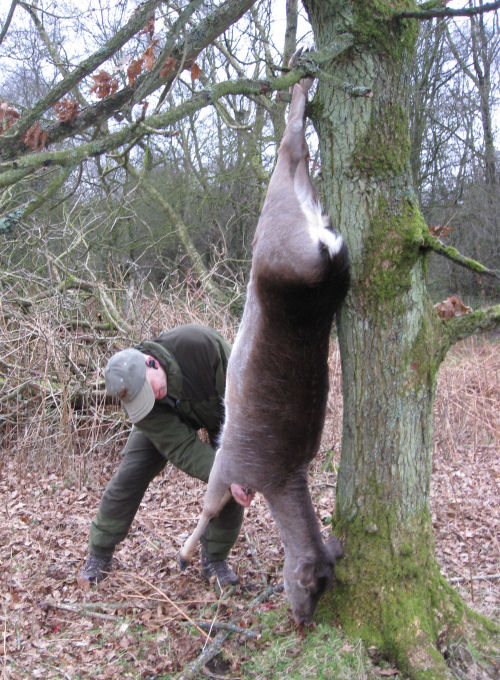 Atle had some luck..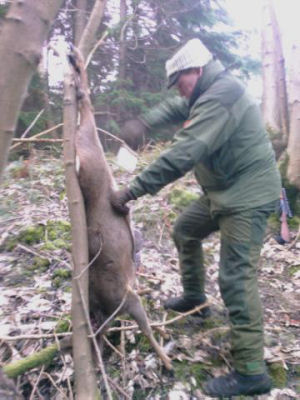 And Hilde had some luck..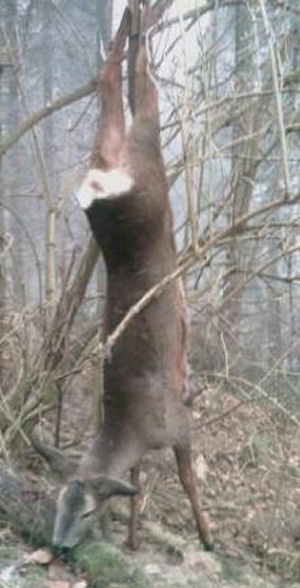 We had mostly nice weather, but also some cold. It's not snow, just white rime.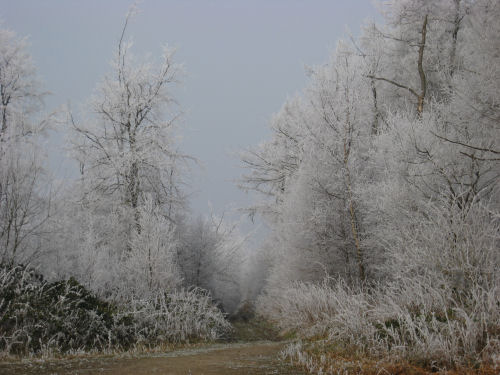 We got the Range Rover back, and with a basket filled with nice eatable Christmas presents from the Black Swan, we had a good time.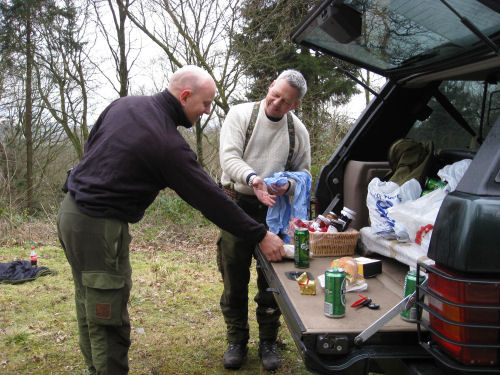 Disadvantage of shooting too much … someone has to carry them to a nearby road.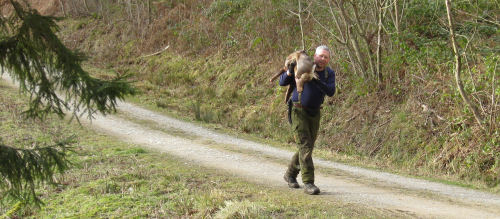 Gamekeeper David took over from there.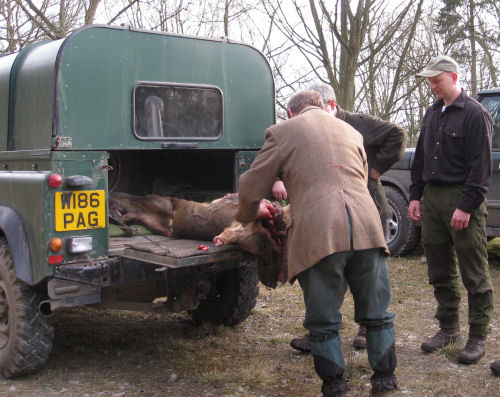 Never trust an English gps… this led us onto a road "unsuitable for motors"… (and this was the better part of it!)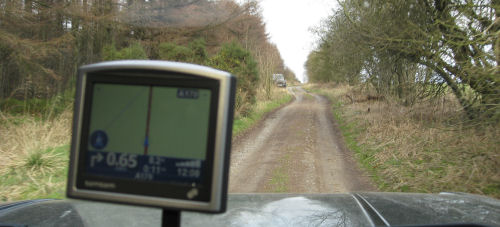 And on the way we got pretty close to the White Horse

Hunting into the twilight – and a few seconds after this picture was taken, a deer crossed the field!