From North Cape and the boarder to Russia, we turned south and entered Finland – the land of deep forests, thousand lakes, and lakes of thousand islands


First stop at a small campsite with very basic facilities, cosy and hidden in a forest of one-million-trillion Mosquitos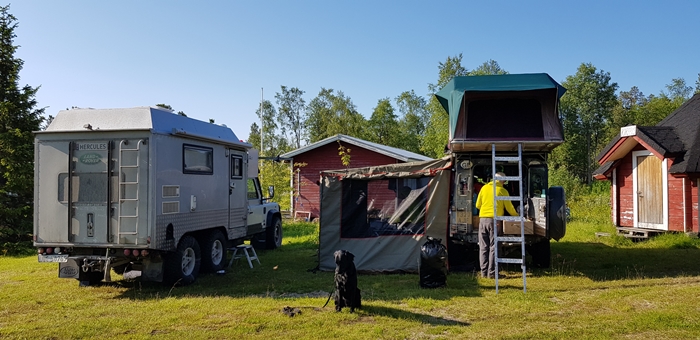 Still a lot of reindeer, most of them in the middle of the road to find a little breeze.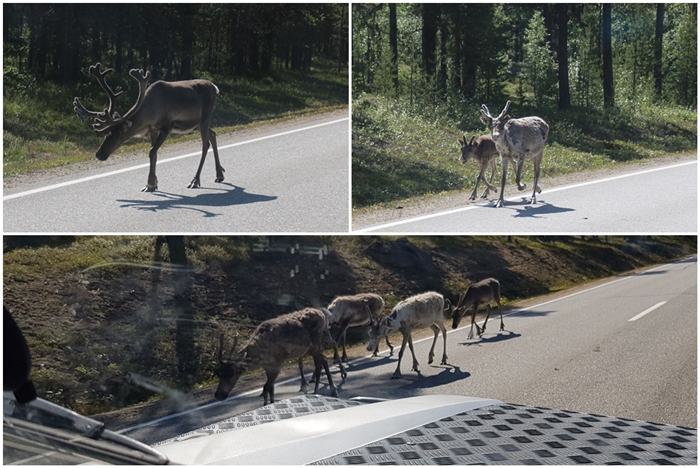 Many nice lakes, but also a lot of trees hiding the best views. We are sorry to admit that that made the drive a little less interesting. (In addition, the photographer had a terrible cold and fell asleep from time to time…)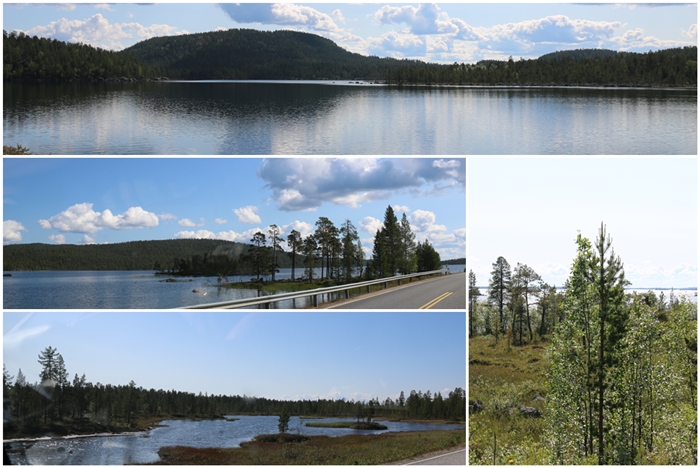 Lakes make good places for a break and a swim for a warm dog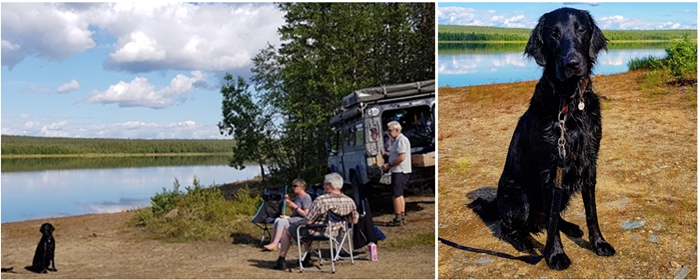 Second camp at a posher site in Rovaniemi – stayed two nights, to catch up with ourselves a bit. Santa Clause lives in the area, and his reindeer kept interfering with city life


Third camp site, near Kemijoki, at a wonderful campsite with the reception and café with beautiful home-made cakes, in a boat!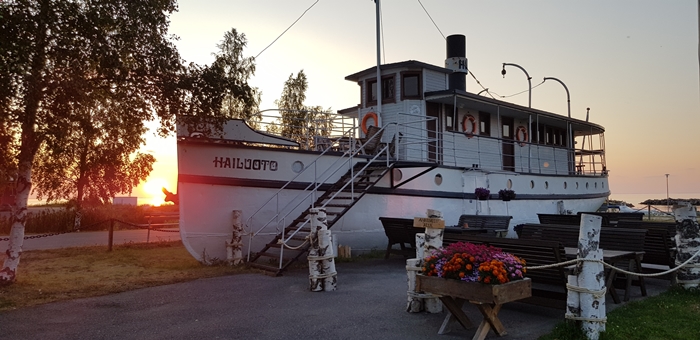 And not a single tourist around, except us (several campers came and looked, but all turned around.. don't know why (something to do with us?)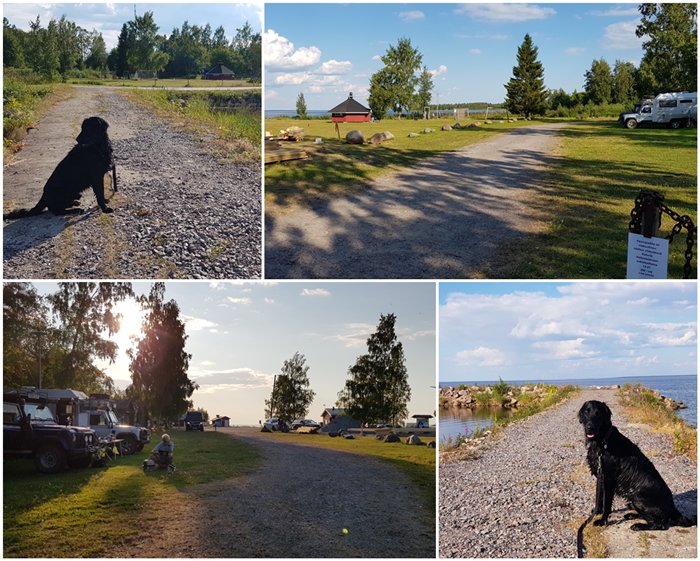 Beautiful sunset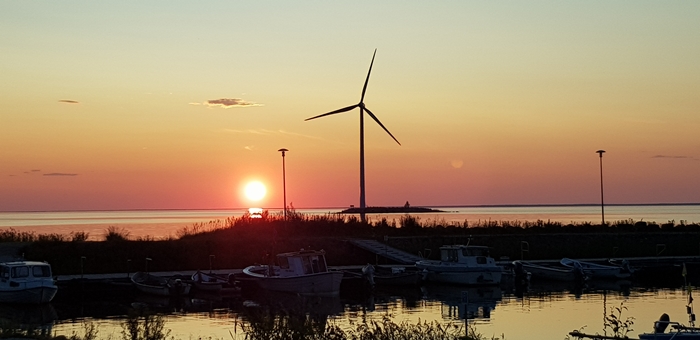 and sunrise a couple of hours later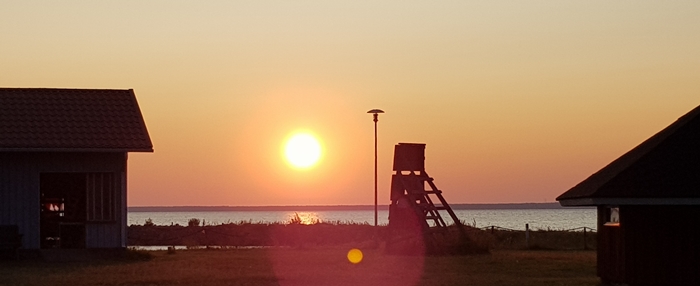 Then we had a proper Land Rover day: we stopped outside Biltema (a shop for car parts) to fix some small issues (which turned out to be bigger and take longer..) and got a group of supporters and helpers hanging around. Before finding a nice quiet campsite with a bird watching tower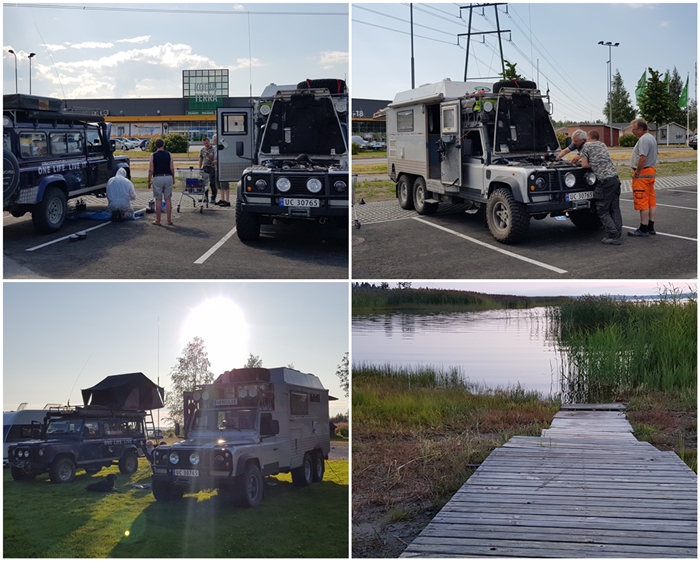 The landscape opened up a bit as we got further south, having our last camp in Finland in Lahti, preparing for leaving the next day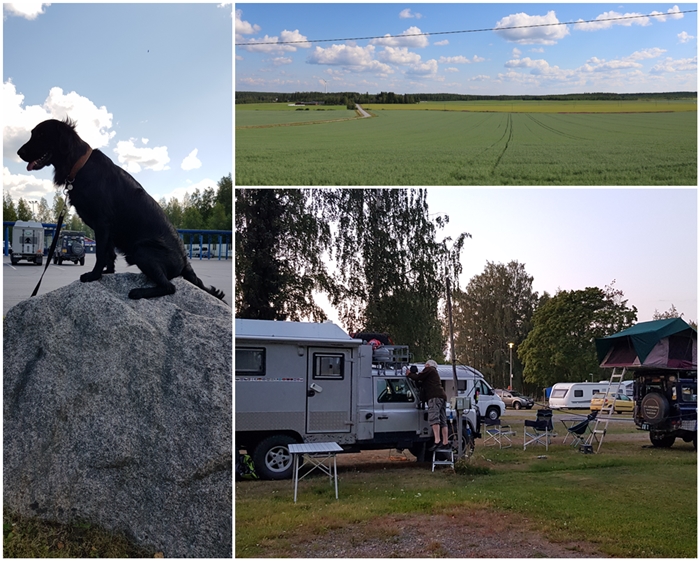 Helsinki, and on our way to catch a ferry to Tallinn!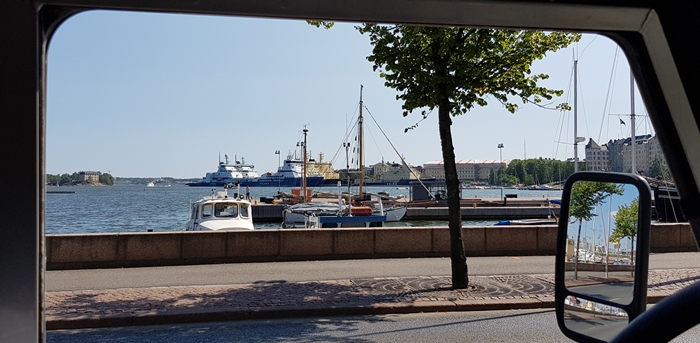 Fridtjof made a drawing to say "Help help, I'm in here!"