On the road again with the HILDEFENDER, aiming for the UK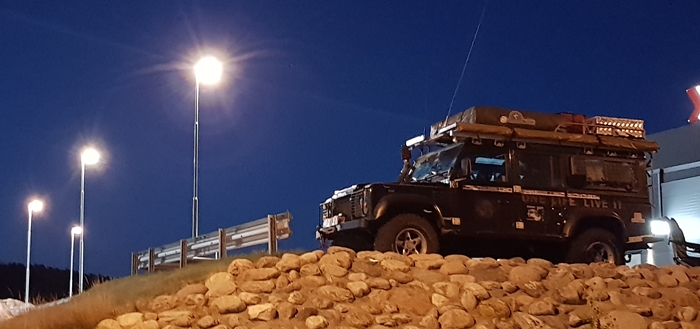 Left Monday afternoon after visiting the vet for preparing Fridtjof to enter the UK. Met a Norwegian couple before Oslo, planning to participate in the Mongol Rally this year – all the best luck and enjoy the adventure! 🙂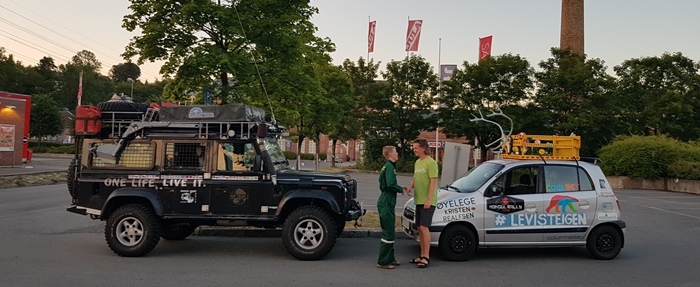 Then on to transportation (drive/sleep-repeat) – first stop in Sweden for a couple of hours rest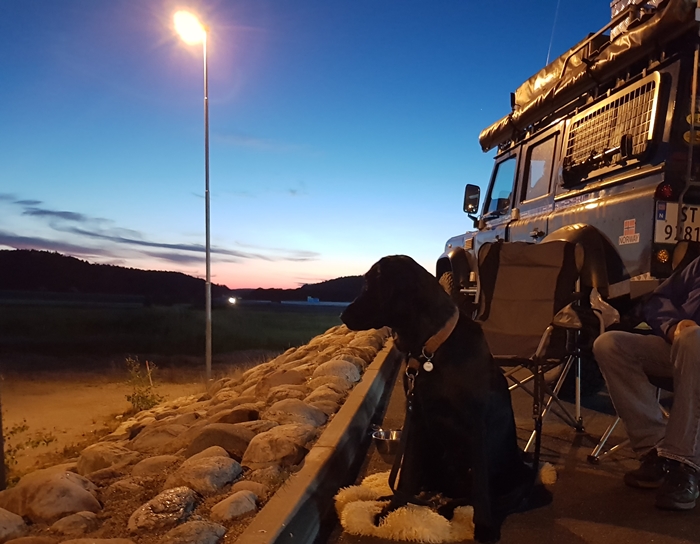 Fridtjof doing fine in his new space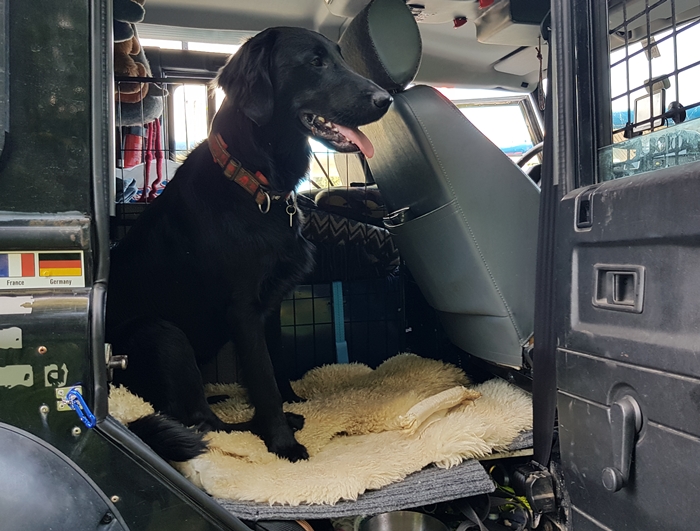 But… late Tuesday, somewhere on the motorway in Germany ..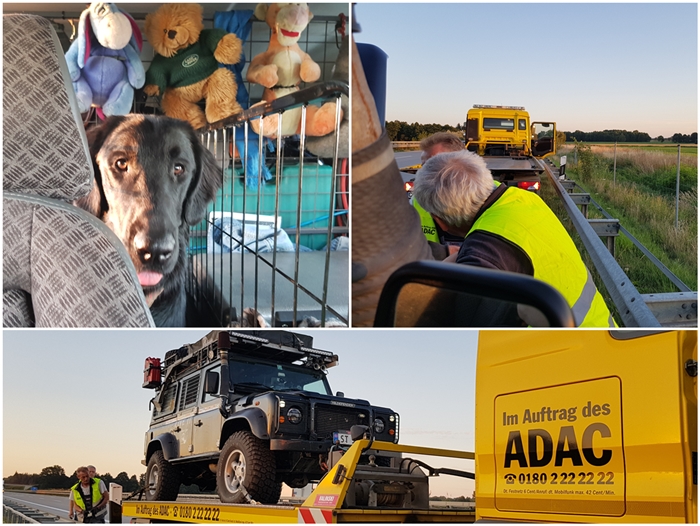 Wednesday morning – first garage trying to find out what it was … probably the oil pump .. then taking us to a proper Land Rover garage one hour away

And then we waited … in the middle of nowhere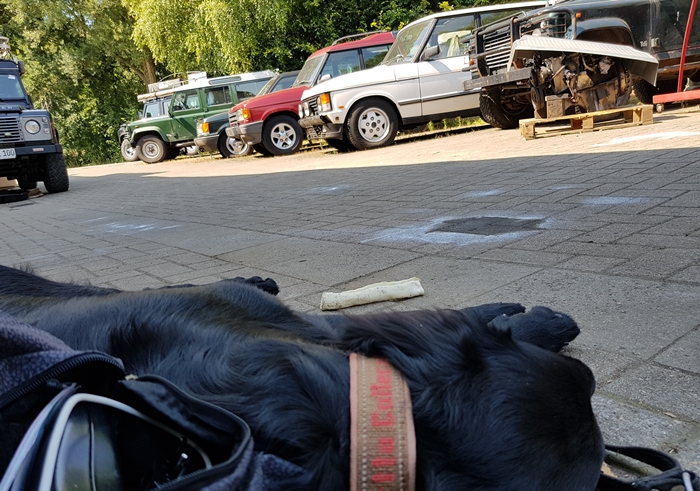 Since our "home" – the roof tent – wasn't available, we had to stay in hotels – a new every night (hoping we did not need a new hotel night..) all far away from the garage. This was the third and far the best! The Bootshaus Hotel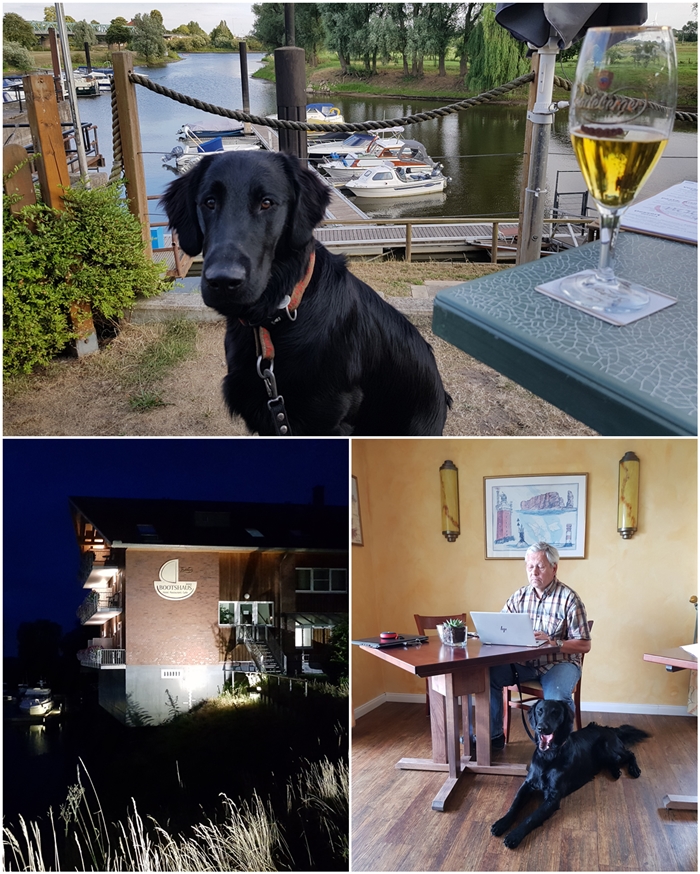 Boring .. waiting .. but more hopeful with the Hildefender up on the lift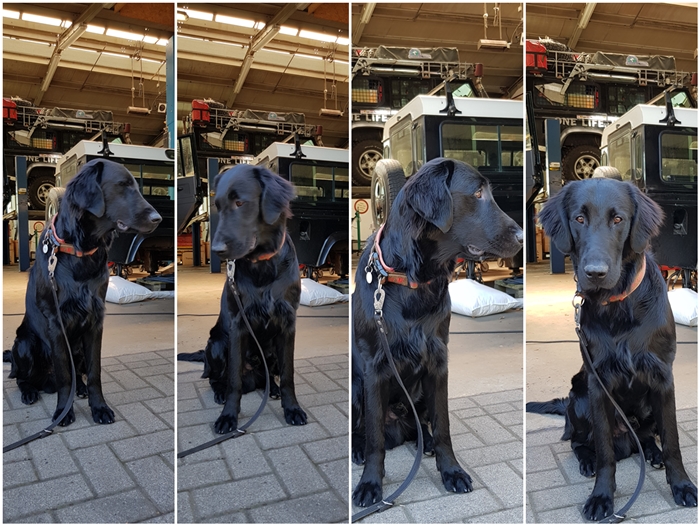 Yay! Friday afternoon – in the car and on the road again!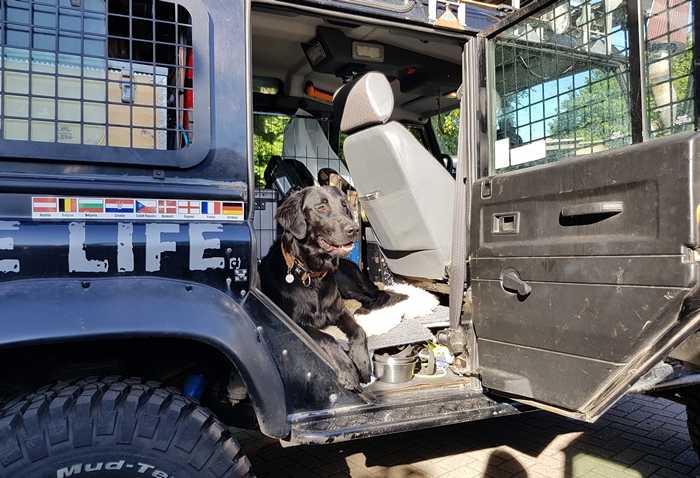 Rushing through the night, leaving the Eurotunnel train on the English side early Saturday morning