This May has been absolutely fantastic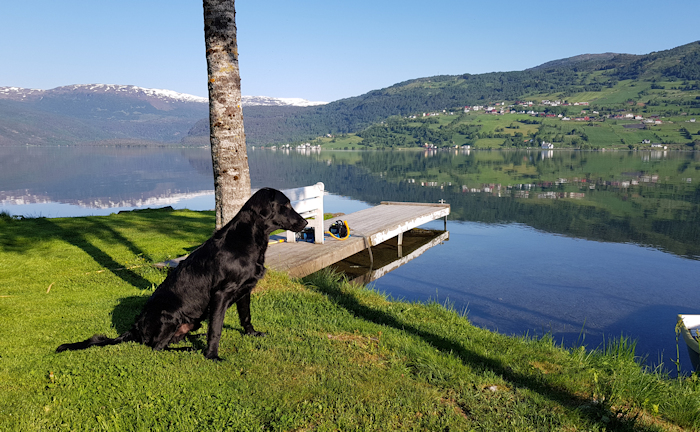 After a hard and cold winter we had never thought we would be ready with plants already May 3rd!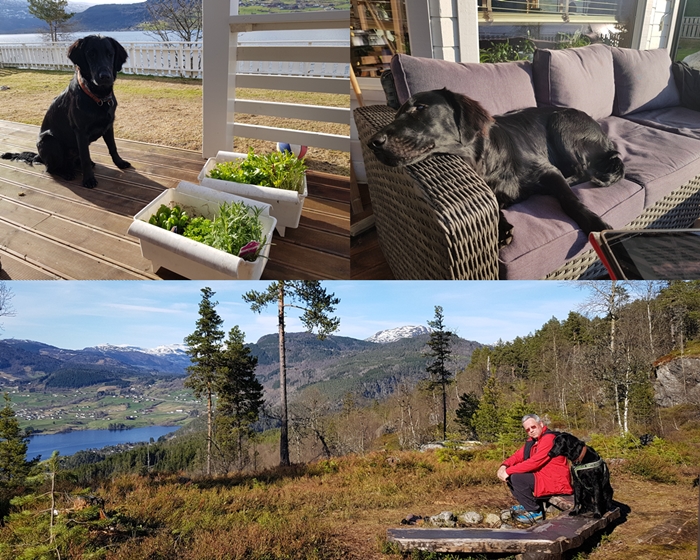 17th of May – the Constitution Day – also beautiful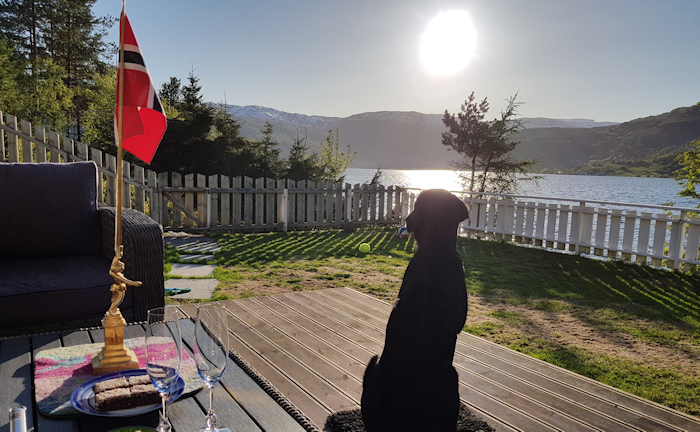 And it only got better and better – many nice walks, barbecuing – and 7 mnth old Fridtjof successfully adapting to outdoor life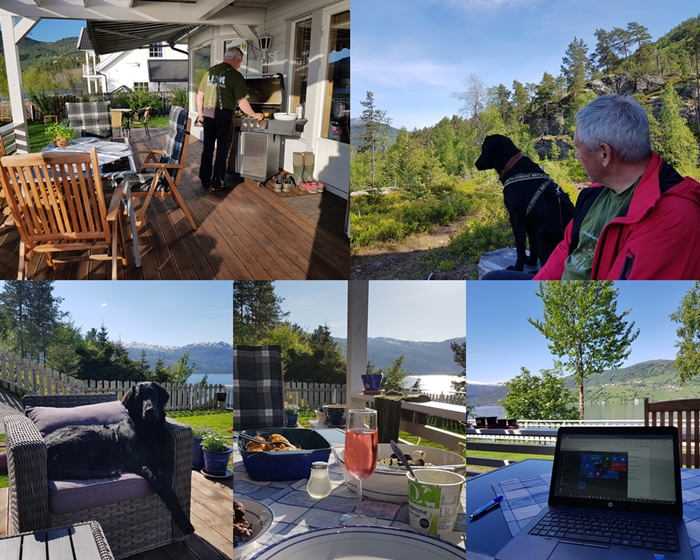 Can't complain on my office view ..
The last couple of days we have had fantastic warm summer weather – beating old temp records for May!

Beautiful weather and blue sky, but almost too hot to go walking, Fridtjof suggests