Students: Ulf and Simba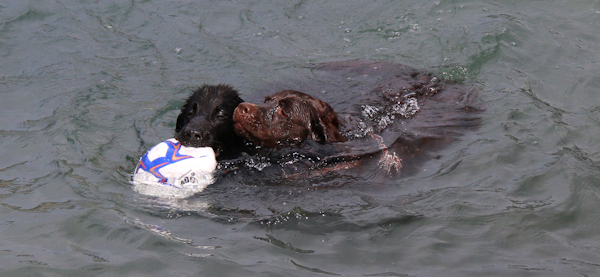 We have the warmest summer that we can remember for a long time! People and dogs need cooling down in the lake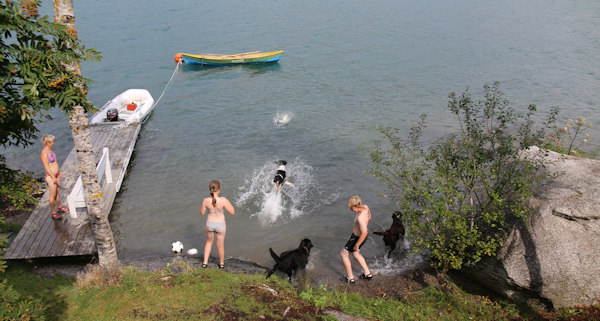 But what do you do when having a visitor (Simba) who cannot swim?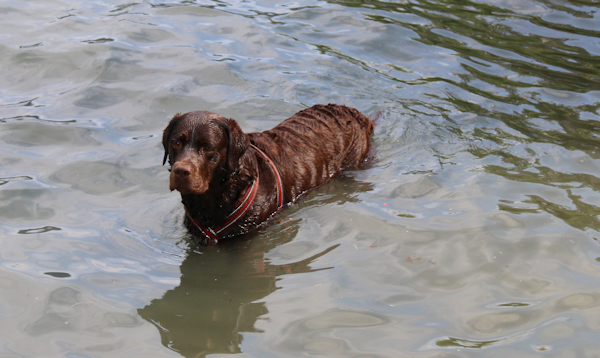 You give him a lesson, of course!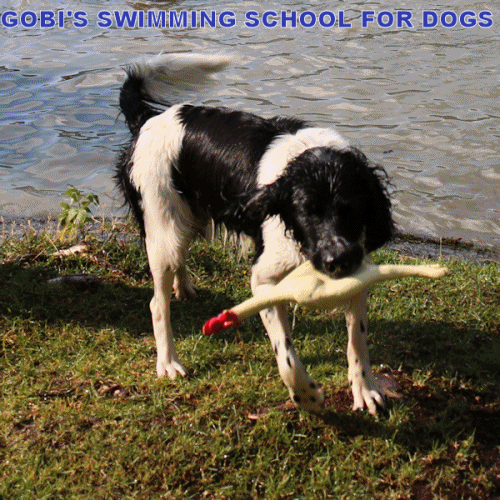 Soon all three dogs were swimming together (Ulf and Simba just need to work more on the jumping part!)

We were a bit surprised that Ulf and Gobi accepted Simba into their garden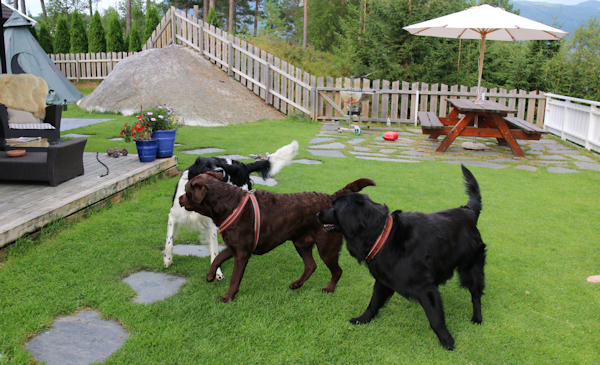 but they did, without any fighting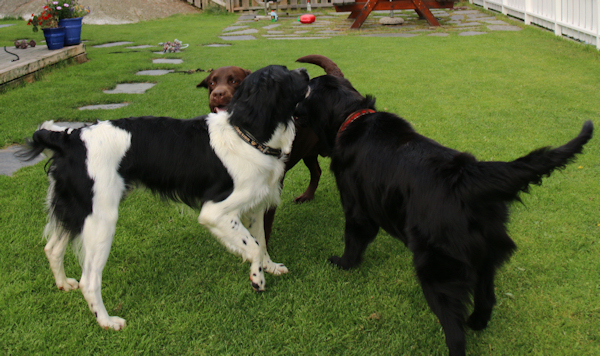 Since we didn't get to the Land Rover Camp last week ….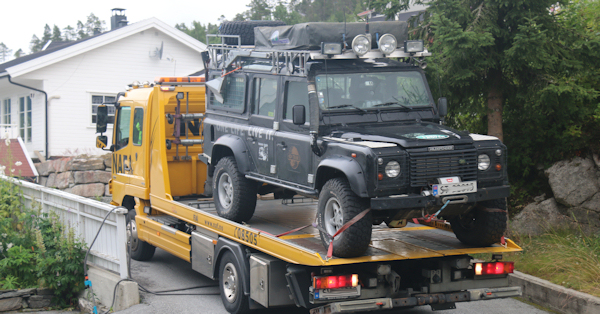 … we were happy to have a Land Rover Camp at our place this week